Now that Spring is here, it's time to think about starting a garden! Growing a garden is a wonderful experience for preschoolers. Before starting a garden, it's important for kids to understand what plants need to grow. This simple science experiment is a great way to demonstrate to preschoolers what plants need.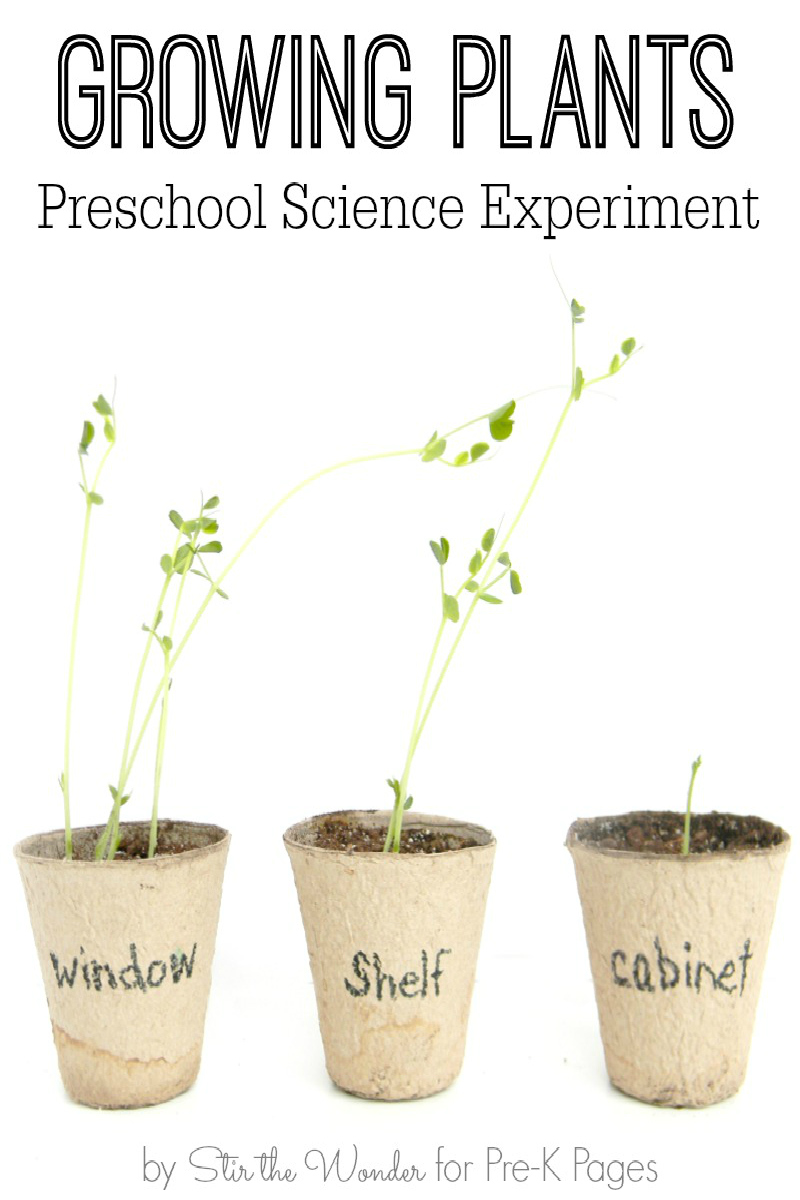 Benefits of Growing Plants with Preschoolers
Growing plants with preschoolers provides hands-on, real life experience about what plants need to grow. With this activity children will also gain sensory input through touching the soil and work on fine motor skills used to plant seeds and water plants.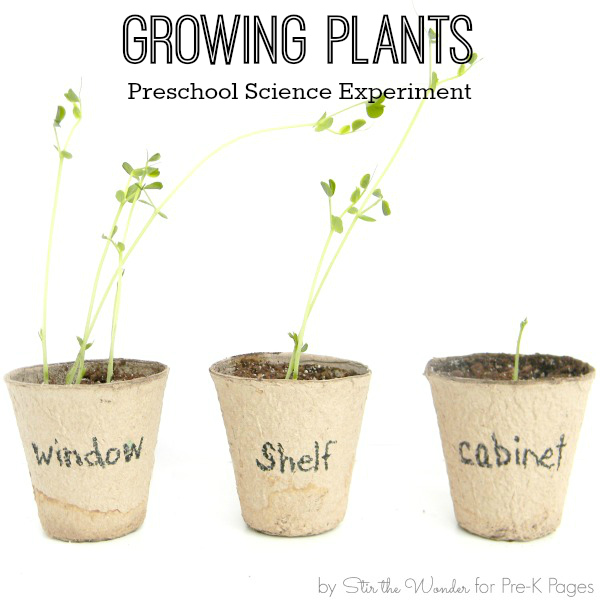 Supplies Needed for Growing Plants with Preschoolers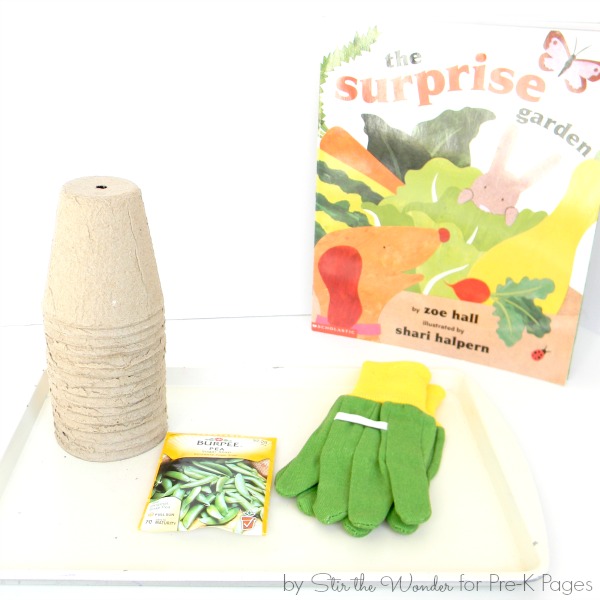 How to Plant the Seeds
Gather all the supplies and set up at a low table so the children can help. Help the children put on the gardening gloves and hand them a scoop. Guide them in filling the peat pots with soil.
Then invite them poke little holes into the soil, place the seeds in the holes, and cover with soil. Help the children water the soil.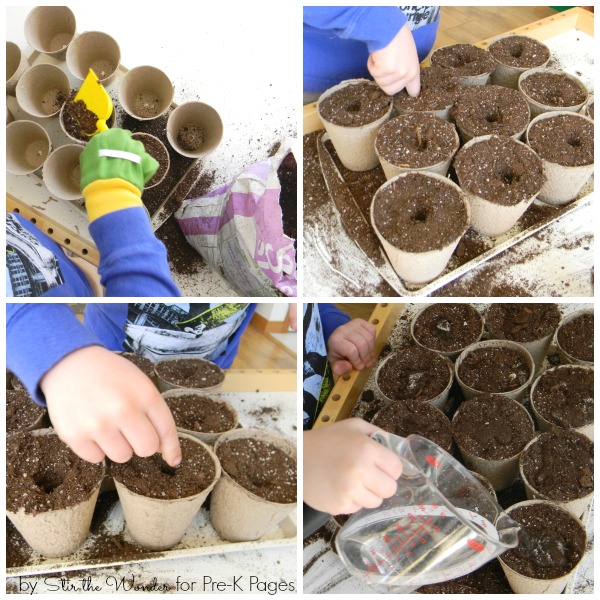 How to Set-up the Experiment
To set up the experiment read The Surprise Garden by Zoe Hall and talk with the children about what plants need to grow. Then, have them choose places for the plants to sit around the home or classroom. Some ideas where plants might grow is in the window, on a shelf, and in a cabinet.
Water the plants as usual wherever they may be placed. At the end of a week or two take them all out to compare the growth of the plants. Talk with the children again about what plants need to grow and why some plants might have grown more than others.
BIO: Samantha writes at Stir the Wonder, sharing creative, hands-on learning activities for preschoolers including fine motor, STEM, and book-inspired activities. She is also a co-author of the book 99 Fine Motor Ideas for Ages 1 to 5, and the brand new 100 Fine Motor Ideas for Parents, Teachers & Therapists! You can follow her on Facebook, Twitter, and Pinterest.
More Science Ideas