Counting songs can help kids learn numbers and counting more quickly in the preschool. Here are 10 of the best for kids your class will love.
How would you like to learn a few fun and super easy songs that helps your students with their counting skills?! Counting songs and rhymes can help your kids learn numbers and counting a lot quicker than just regular finger-counting exercises! Here are 10 of the best for kids your class will love. These adorable musical counting songs include shapes, animals, and objects to accelerate their learning!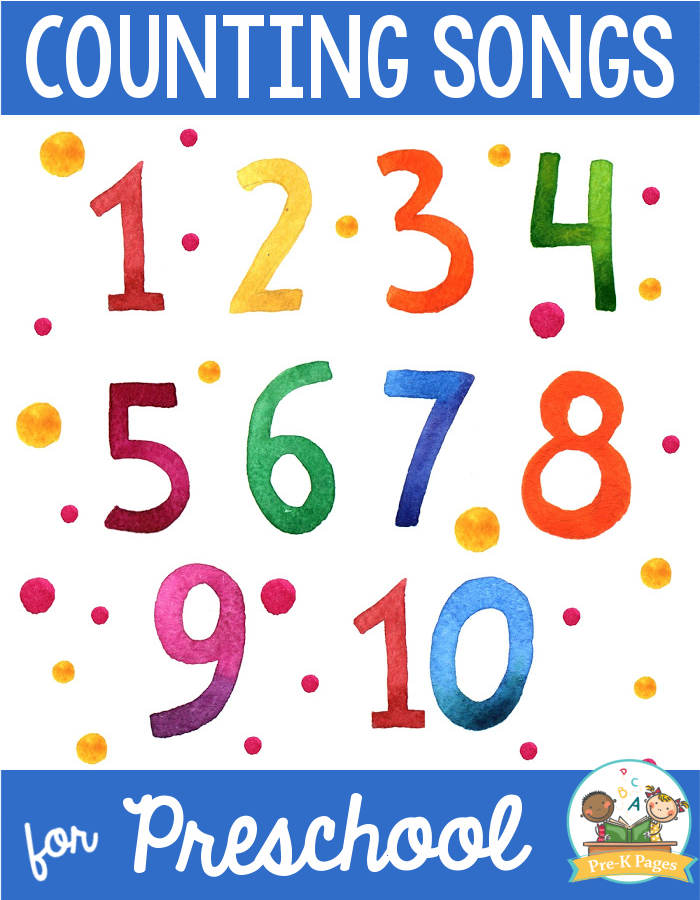 10 Best Counting & Number Songs for Preschool
Help your kids build a strong mathematical foundation for future success by using preschool songs and music to spice up the learning. Using songs in your classroom makes the learning experience more fun and engaging for your kids.
When you use music to teach academic concepts, you're more likely to capture their attention and help them retain information in their minds.
Adding music to your classroom can be a super simple and easy way to really enhance their overall classroom experience and make them fall in love with school and learning.
Plus, your kids will love being able to stand up, dance, and shake out those wiggles! Adding a few counting songs to your circle time routine or other planned times throughout the day can make a huge difference in helping your students learn anything – including numbers and counting.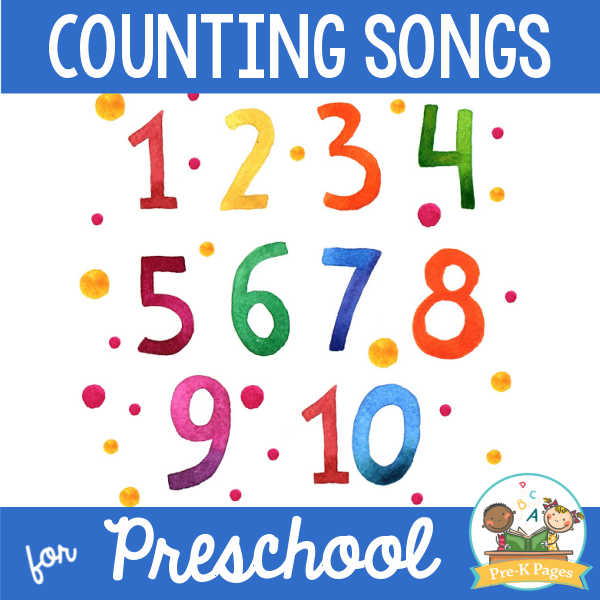 Counting to 3
Counting to 5
Counting to 7
Counting to 10
Number Songs for Kids
Using YouTube is an amazing resource that gives so many great options. I've found that songs have a unique way of connecting with the kids so that they're going to want to keep learning more.
The good news? I've done all the leg work for you and gathered up some of my favorite counting songs that I know your students will love, too! These songs start out counting to small numbers and then increase over time!
Teen Numbers
Count to 20
Other Counting Ideas –
More Math Ideas