Need some dinosaur songs for your preschool class? If you're teaching your little learners about dinosaurs, using music and videos can be a great way to support important skills and concepts.
These dinosaur songs will help you supplement and support the themes you're already doing in your preschool or pre-k classroom.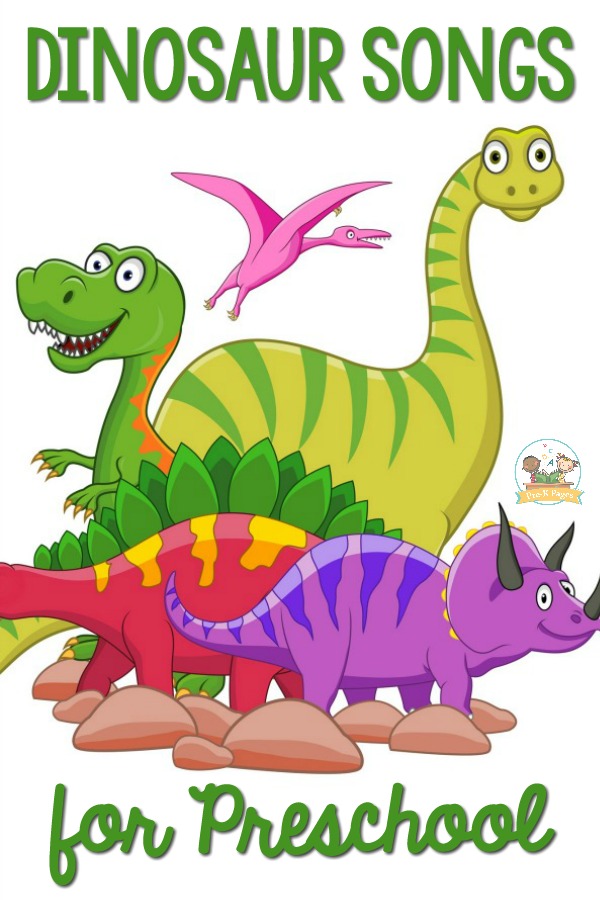 Dinosaur Songs for Toddlers And Preschool Kids
Add some dinosaur songs to incorporate more music and movement into your daily routine. Songs can be fun for young children to sing during circle time, transitions, or whenever they just need burn off some extra energy!
Music can also help you introduce new concepts, build background knowledge, and develop vocabulary skills for any theme or topic.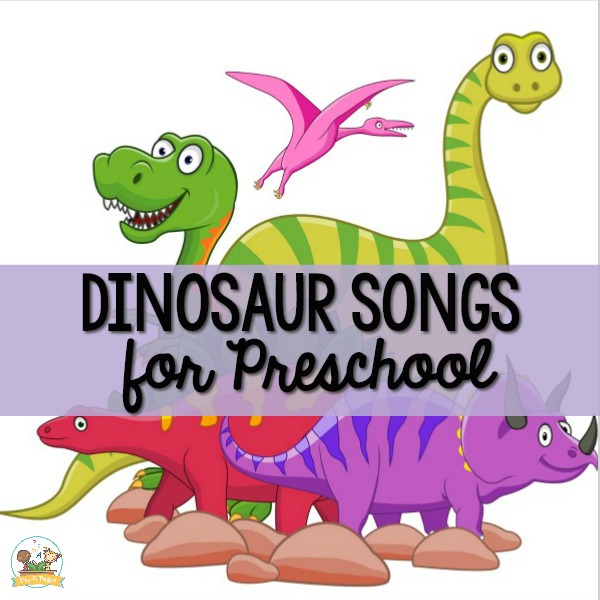 Dinosaur Songs for Preschoolers
One way to find fun, kid-friendly dinosaur songs you can use in your preschool, pre-k, or kindergarten classroom is to search YouTube. But who has spare time to search (and preview) every video on YouTube? No worries, I've done all the hard work for you! You can rest easy knowing that all these videos are teacher-approved and age-appropriate for young children.
These songs can be shown to your class on a smart TV, or by using an LCD projector and computer screen if your program allows. Or you can just play the audio if you prefer, either way, your kids will have a blast roaring, singing, and dancing along to these fun songs!
Dinosaur Stomp, by Mother Goose Club
10 Little Dinosaurs,
by Super Simple Songs
We Are the Dinosaurs,
by The Laurie Berkner Band
Dinosaur Stomp,
by Koo Koo Kangaroo
The Dinosaurs Song,
by Big Word Club
The Egg,
by Howdytoons
Triceratops,
by Story Bots
Dinosaur Song,
by The Kiboomers
Dinosaur Bones,
by Pancake Manor
Tyrannosaurus Rex
, by Pink Fong
More Dinosaur Ideas