Dinosaurs are fascinating for young children because they no longer exist. They're even more fascinated by the idea of discovering dinosaur bones. Here's a super quick and easy recipe to make your dinosaur bones.
Your little paleontologists will love digging for pretend dinosaur bones in your sensory table!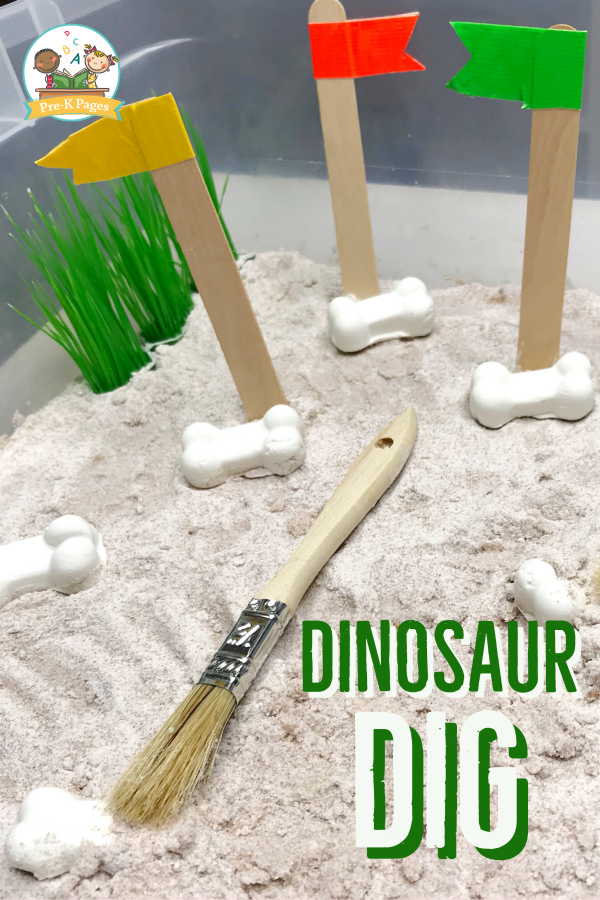 Dinosaur Bones
Here are the only two supplies you will need to make your own bones.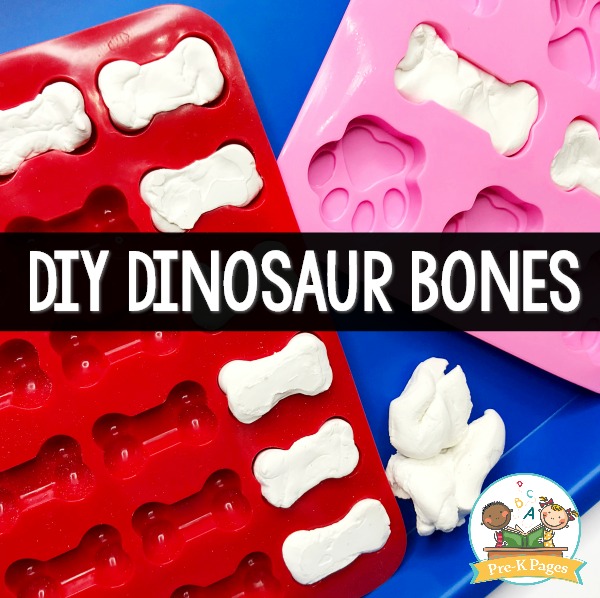 How to Make Dinosaur Bones
If you've never worked with Model Magic before you're in for a real treat. The dough is very light, not heavy at all like play dough. It's super soft and easy to form into different shapes.
Start by opening your package and pressing the dough into the silicone mold.
Then, allow the dough to dry for about a day. The drying time will vary depending on your climate, humid places will require more drying time.
You'll also want to remove the bones from the mold about halfway through the drying process and flip them over so they can dry evenly on both sides.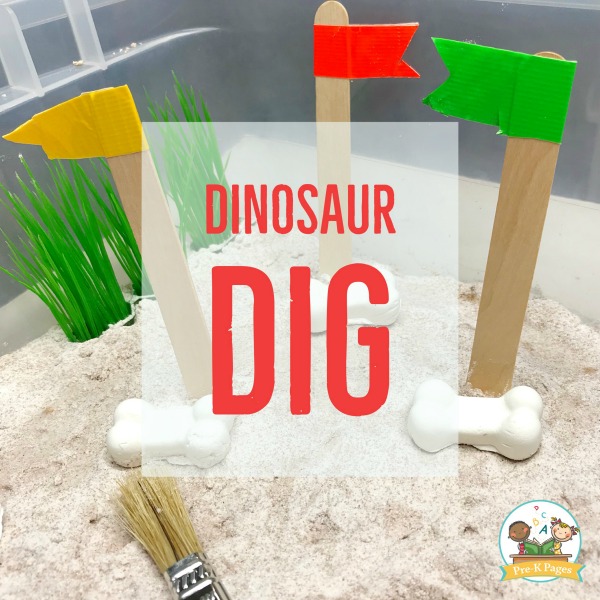 Digging for Dinosaur Bones
After your bones are dry, bury them in your sensory bin and invite your kids to search for the bones using tools like brushes and shovels. Here's the kinetic sand recipe we used pictured above.
You can also create some super quick and easy flags your little paleontologists can use to mark the locations of the bones they find.
To make the flags, simply wrap brightly colored duct tape around a craft stick and trim the edges.
Explain to your children that good paleontologists use flags to mark the areas where bones were found.
Your kids will have a blast digging for bones and using the flags in your sensory bin!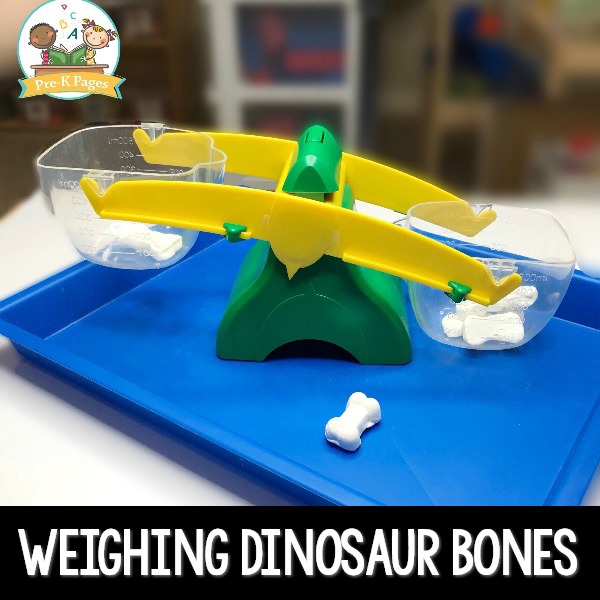 They'll also enjoy weighing the bones using a bucket scale…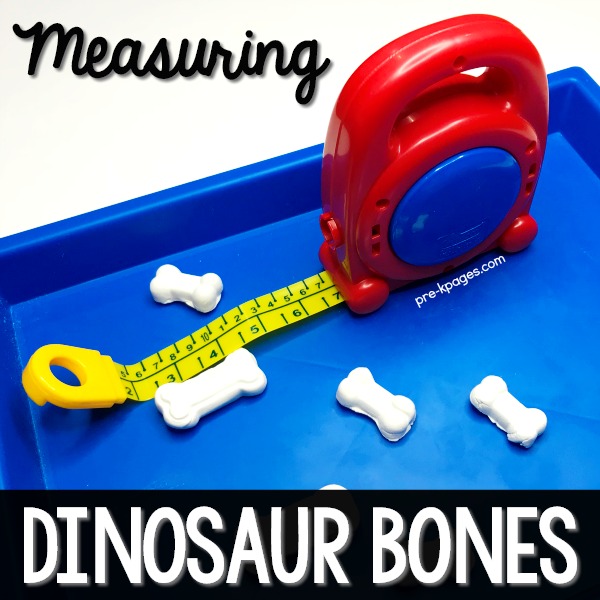 …and measuring the bones with a tape measure.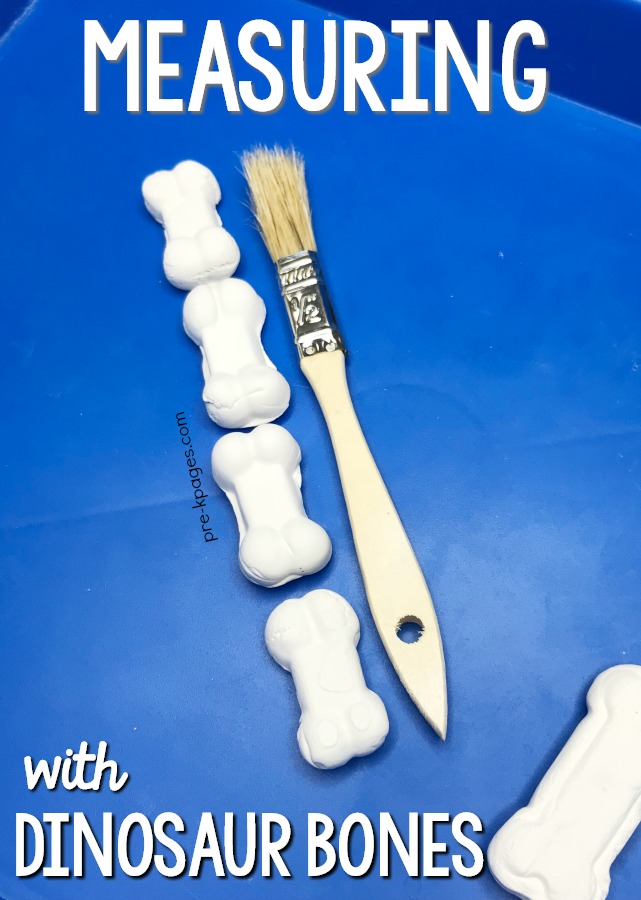 You can even use the bones as non-standard units of measurement!
More Dinosaur Activities