Learning the letters of the alphabet can be difficult for some kids. Understanding that abstract symbols, like letters, have names can be challenging for some children.
The good news is that there is a way to help children make sense of this crazy thing called the alphabet. Using multi-sensory strategies, such as these tactile alphabet cards, can help kids make the touch to brain connection necessary for letter identification.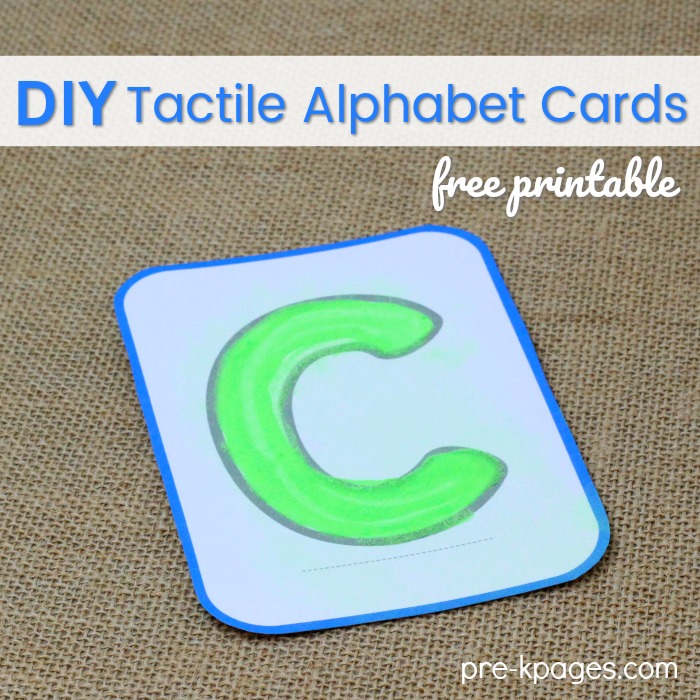 DIY Tactile Alphabet Cards
You don't need expensive learning materials to incorporate multi-sensory strategies at home or in the classroom. I created a set of printable cards for you below that you can use to create your own tactile letter cards. Keep reading to grab your freebie.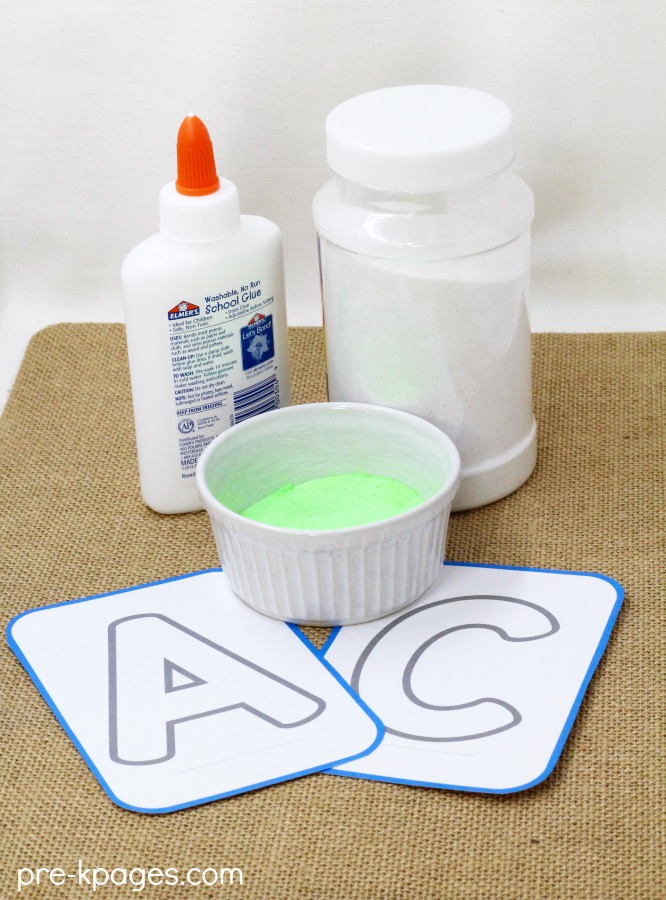 How to Make Tactile Alphabet Cards
Here are the supplies you will need to make your tactile alphabet cards.
Supplies
White Cardstock
Scissors
Colored Craft Sand (color of your choice)
Liquid Glue
Cotton Swab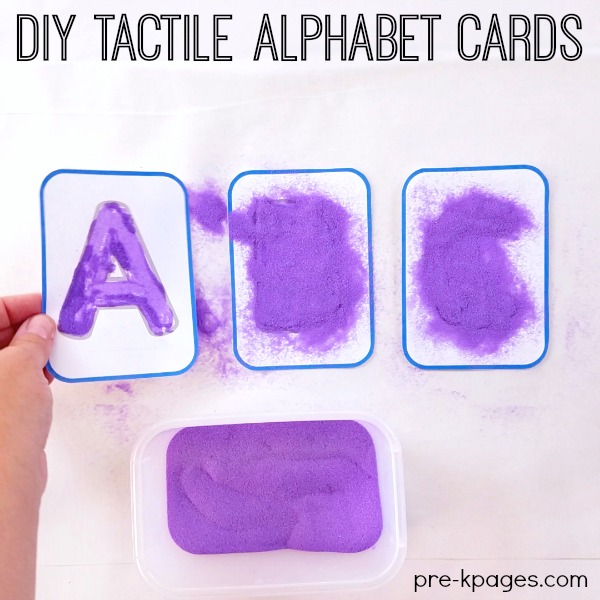 First, print the cards on cardstock, and then cut apart.
Next, use the cotton swab to cover each letter evenly with liquid glue. Be sure to stay within the lines so the letters can be easily recognized.
Then, sprinkle the colored craft sand on top of the letters and shake to remove excess sand. Allow letter cards to dry thoroughly.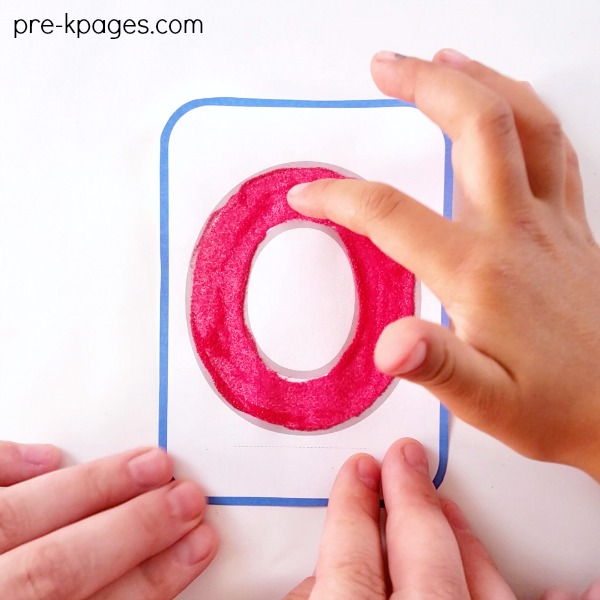 How to Use the Alphabet Cards
Here's how to use the printable letter cards with an individual child.
Show the letter card to the child first
Say the name of the letter and ask the child to repeat the name.
Model how to trace the letter with your index finger while saying the name of the letter aloud. Encourage proper letter formation while modeling.
Invite the child to use the index finger of the hand they write with to trace the letter on the card.
Encourage the child to say the name of the letter aloud as he or she traces it with their finger.
Following these steps above will ensure that the touch to brain connection is not broken
When children can touch the letters and feel the shape of the letters, they will begin to recognize them more quickly.
Download Your Freebie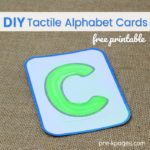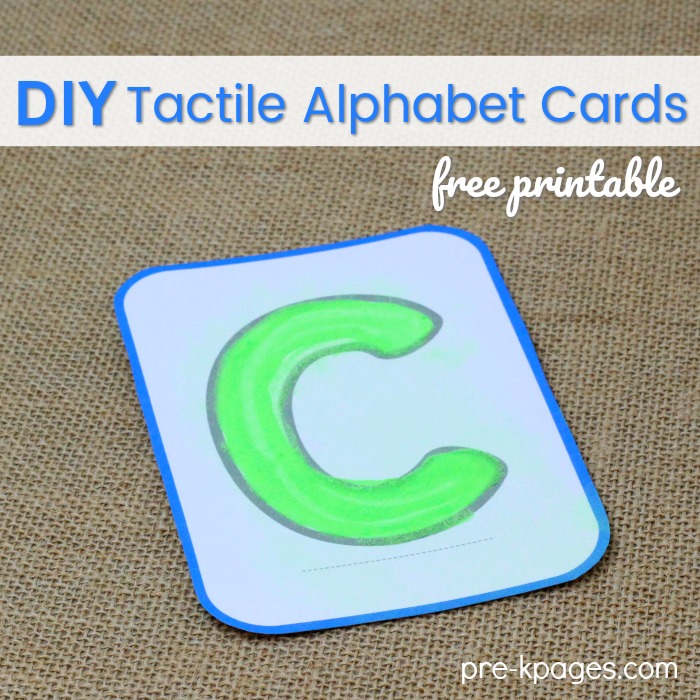 Printable alphabet cards for tactile learning. Help your kids learn the letters of the alphabet with this printable learning activity.
More Alphabet Resources from Pre-K Pages