Cooking is a great activity for preschoolers. You can develop social skills and life skills as you work together to create something. These activities provide hands-on experiences with math and science. You can cook to extend a book like Stone Soup or The Little Red Hen.
Use these tips, tricks, ideas, and recipes as you cook with your preschoolers.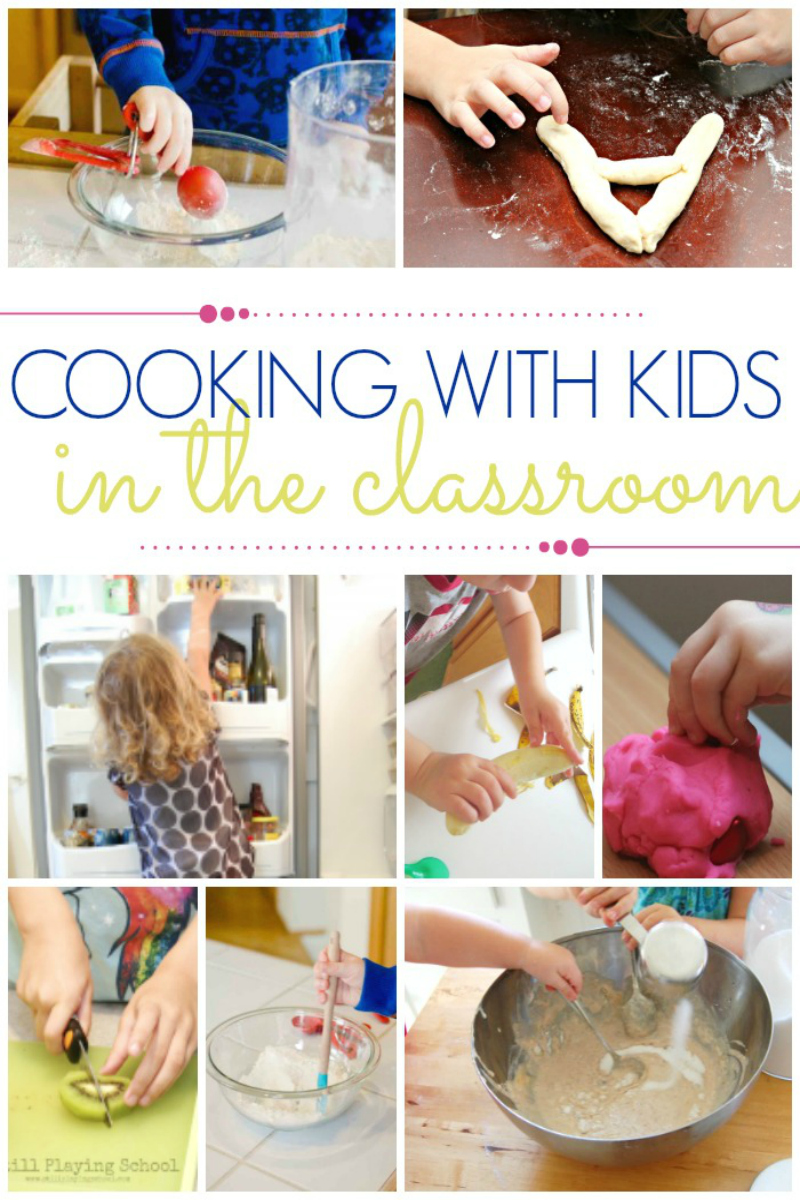 Ideas and Tips for Cooking with Preschoolers
1. Classroom Recipes: Slow Cooker Applesauce (Pre-K Pages)
2. Classroom Recipes: Vegetable Soup (Pre-K Pages)
3. Pumpkin Pie in a Cup (Pre-K Pages)
4. Picture Recipes (Pre-K Pages)
5. Pumpkin Play Dough (Pre-K Pages)
6. Rainbow Fruit Salad (Teach Preschool)
7. Cooking up Rainbow Toast (Teach Preschool)
8. The Challenge of Cooking in Preschool (Teach Preschool)
9. Cooking Kit for the Classroom (Prekinders)
10. Kid Recipes (Prekinders)
11. Teaching Math and Reading Through Cooking (Mom with a Lesson Plan)
12. Books to Inspire Cooking with Kids (Growing Book by Book)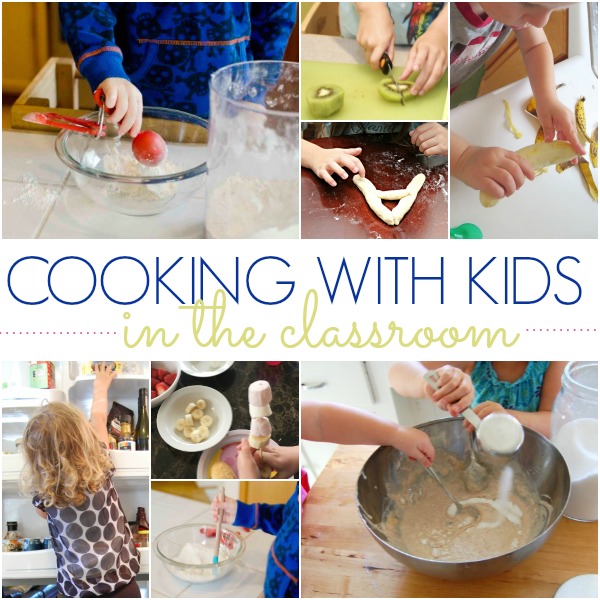 Tips and Recipes for Cooking with Preschoolers
13. Fruit Salsa (Still Playing School)
14. Quick Apple Crisp Recipe (Fun-a-Day)
15. Cooking with Kids: 10 Lessons Learned (Playground Parkbench)
16. The Simplest Cookies on the Planet (My Mundane and Miraculous Life)
17. Alphabet and Number Pretzels (ABC Creative Learning)
18. How to Make Silly Putty (Crystal and Co.)
19. Strawberry Play Dough (Teaching Mama)
20. 5 Easy Steps to Invent a Recipe with Kids (TinkerLab)
21. Pinkalicious Cupcake Popsicles (Growing Book by Book)
22. 5 Apple Dips (JDaniel4's Mom)
23. Baking with Kids: Chocolate Croissants (Fun-a-Day)
24. Best Tip for Baking with Toddlers (Busy Toddler)
25. 14 Essentials for Kitchen Fun (Sunny Day Family)
26. Fun Fruit Kebabs (Crafty Kids at Home)
27. Chicka Coconut Banana Booms (Growing Book by Book)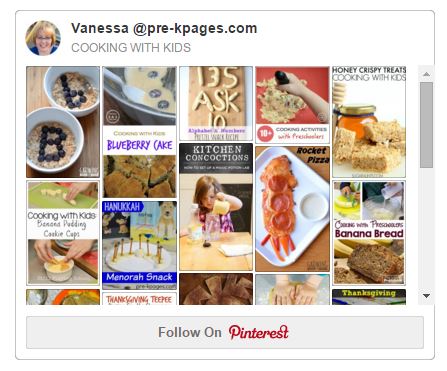 Follow my Cooking with Kids Pinterest Board for more great ideas!