Are you looking for inexpensive holiday gift ideas for your students? Of course, giving gifts to your students isn't mandatory, but if you're going to do it then you'll need low-cost ideas that won't break the bank. And if you need printable gift tags to go along with those holiday gifts, then keep reading!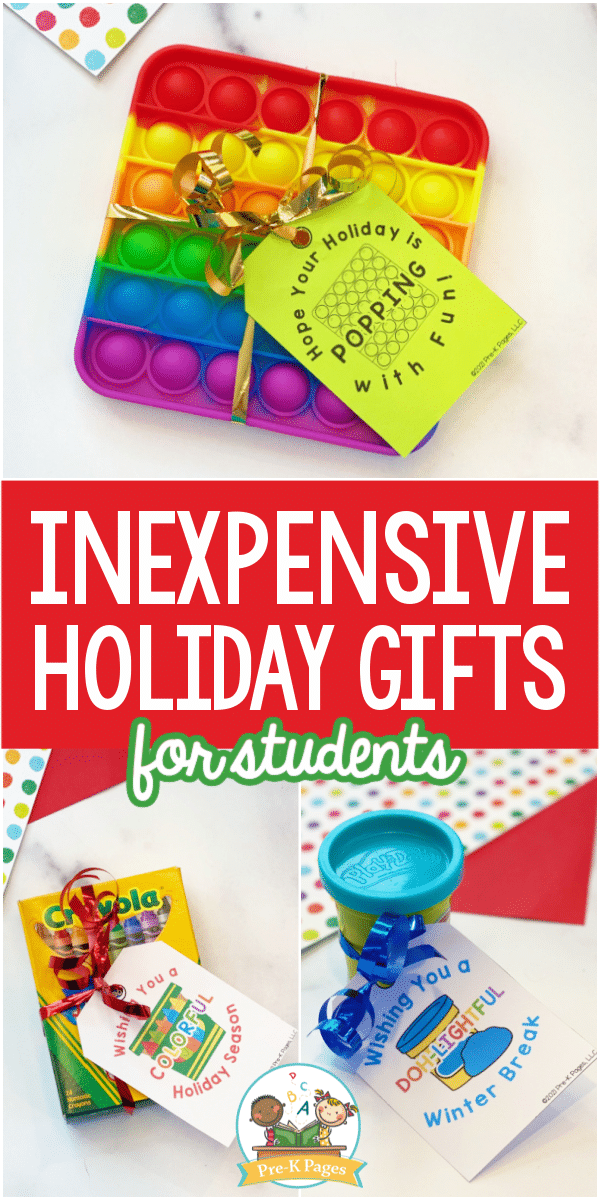 Inexpensive Holiday Presents to Give Your Students
All kids will love these fun holiday gifts! The first 3 holiday gift ideas are super easy to source, and the third will require an eagle eye and persistence at your local big box or dollar store.
Crayons
Bubbles
Play Dough
Fidget Poppers
You could also include these items in a goodie bag or use them as stocking stuffers. And if you have your own children and they're taking gifts to school to give their friends, these would also be great choices!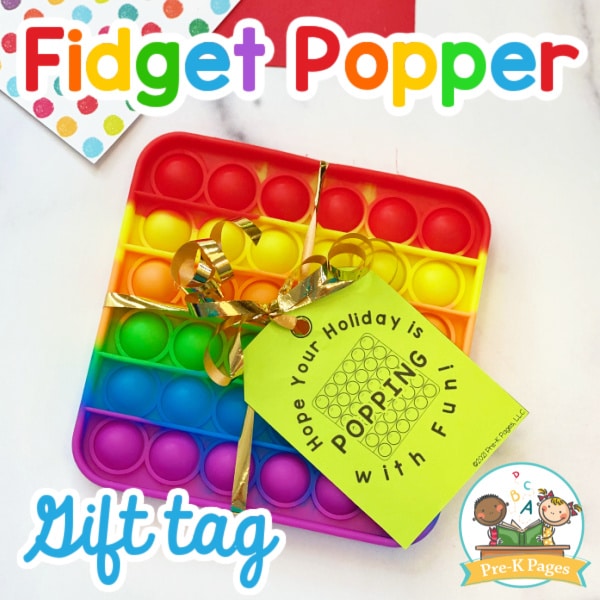 Christmas Goodie Bag Ideas for Kids
First up are these super popular fidget poppers. Kids (and adults!) love fidget poppers because they simulate popping bubble wrap – what's not to love? I just might have saved a few of these for myself!
Fidget poppers are one of the most popular holiday gifts this year, so I thought I'd start with them first. If you're wondering where you can find fidget poppers, they can sometimes be found in the dollar section of your local red and white big box store, or at your local dollar store. The tricky part is finding them in stock at the store, they're so hot they sell out quickly!
If you want to avoid breaking the bank, you can find small push pop fidgets in bulk at Amazon.
The picture here shows the fidget popper gift tag in black and white, printed on AstroBrights paper, but it's also available for you to print in color. If you work in a faith-based program there's a version that says Christmas, and for those in public education, there's a version that says "Winter Break."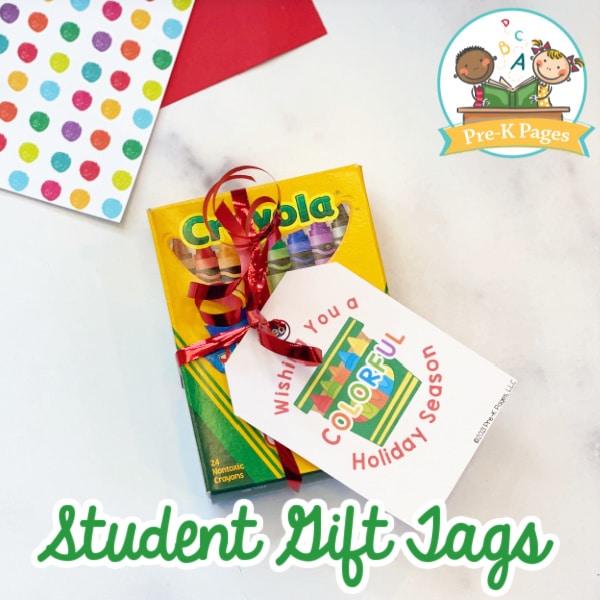 Christmas Goodie Bags for Preschoolers
If you know kids, then you know how hard they can be on crayons, so they can always use a fresh set at home. If you're a planner like me, then you can shop the back-to-school sales for the best deals on crayons and stock up in advance.
When you gift crayons you might also want to include a blank journal or a stapled booklet and ask your kids to draw a picture each day during the school break. Kids usually have a little more free time during the holiday break, so crayons and paper might come in handy – especially for those students who will be traveling.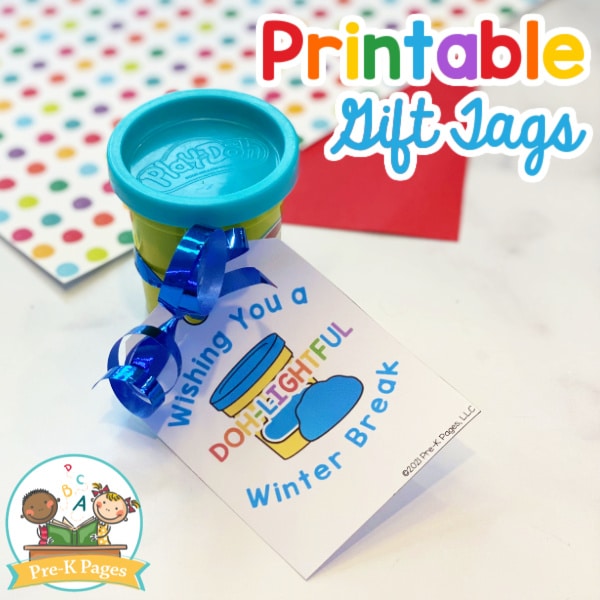 Inexpensive Holiday Gift Ideas For Students
All kids love play dough! You can purchase cans of Play-Doh brand play dough in bulk to use for this gift idea.
You can also make your own play dough if you prefer – be sure to grab my favorite play dough printable recipe here!
There's a space at the bottom of each gift tag for you to sign your name or address the tags to each individual student.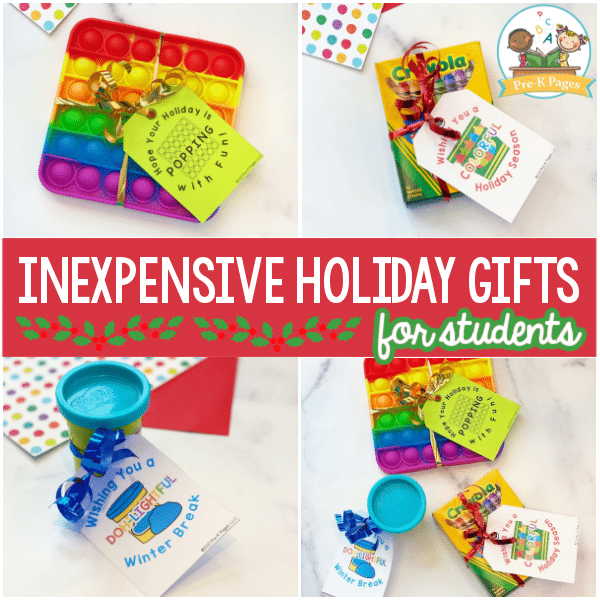 Holiday Gift Ideas for your Students
Bubbles are another great inexpensive gift idea to give your kids. The best thing about holiday break is spending time with family, but families can often struggle to keep kids entertained during this time. That's were bubbles come into play! Bubbles are a fun outdoor activity the whole family can enjoy.
If you live in a super cold climate, then it's even more fun because the bubbles might freeze if it's cold enough! Bubbles will typically freeze in temperatures between 9 and 12 degrees Fahrenheit.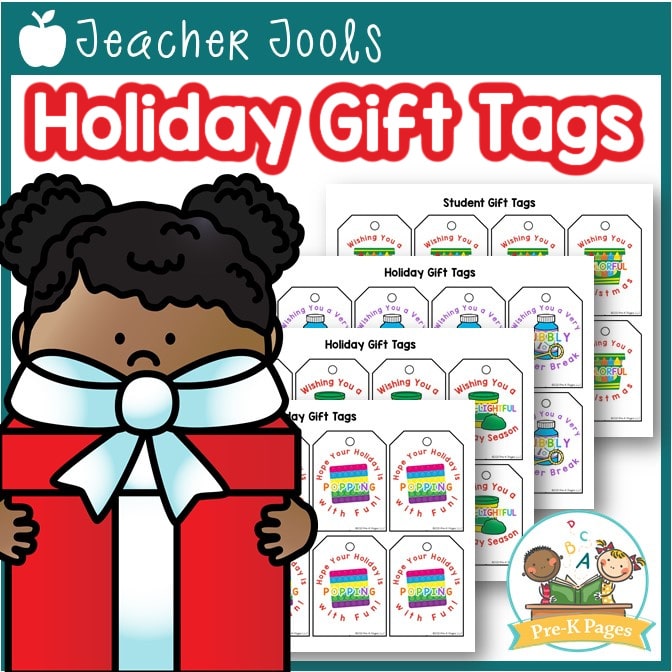 Holiday Gift Tags for Students
If you want to add a little something extra you can attach a candy cane or a package of hot chocolate mix to your gifts. These printable gift tags are included in the Ultimate Christmas Bundle.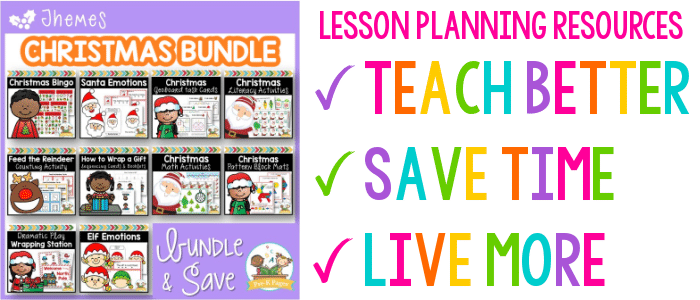 More Christmas Ideas