The delicious and distinctive smell is so inviting in this Holiday themed gingerbread play dough activity. Gather your little ones around the table and watch their imaginations at work, as they create their very own Gingerbread Men.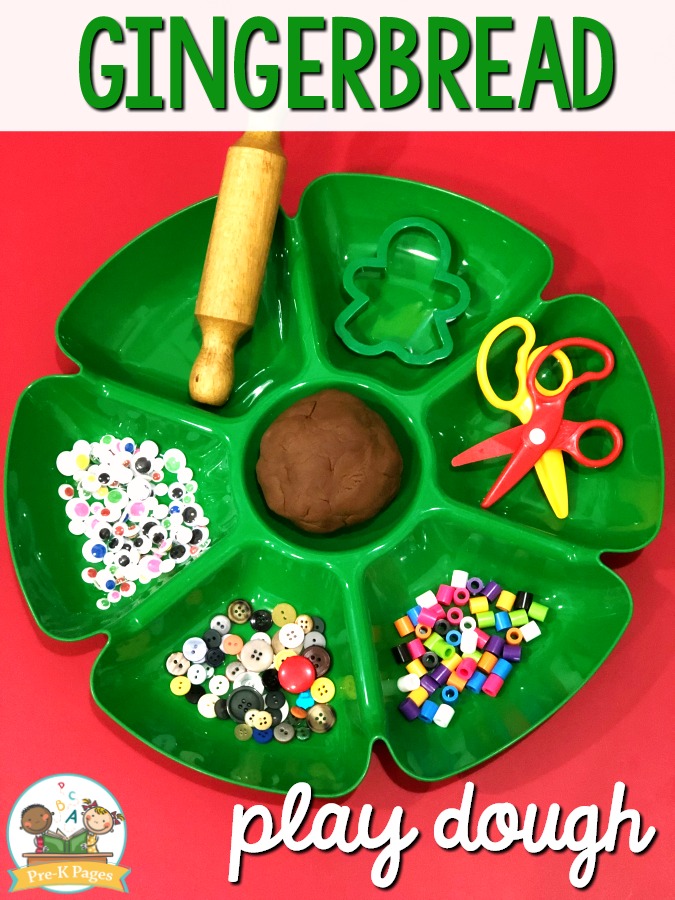 Gingerbread Play Dough Recipe
Ingredients for homemade gingerbread playdough
Makes enough for 4-5 children to play.
2 cups of all-purpose flour
1 cup of salt
2 tsp cream of tartar
1 tbsp ground cinnamon
1 tsp ground nutmeg
2 tbsp vegetable oil
1 cup of water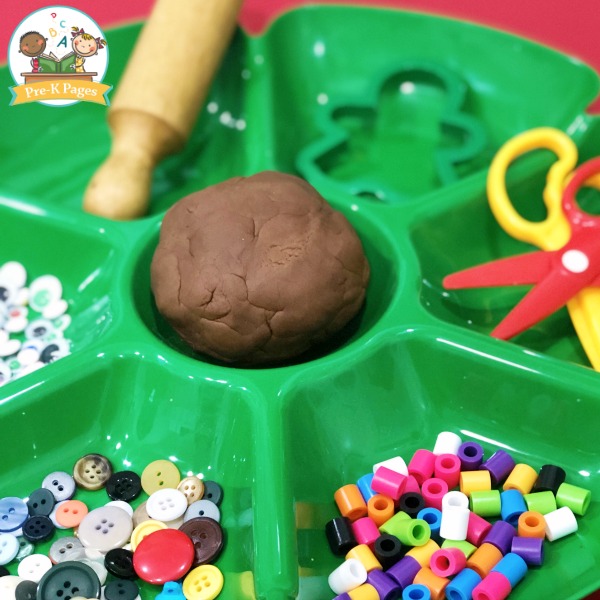 Gingerbread Play Dough Directions
Start by placing all of your dry ingredients into a large pan and mix with a wooden spoon.
Next, add the oil and water. Over a medium heat, keep mixing the ingredients together until the consistency begins to resemble thick cake batter.
Continue stirring constantly until the mixture forms a ball in the bottom of your pan.
Take out the ball of dough and knead it for a few minutes, before letting your kids play with it.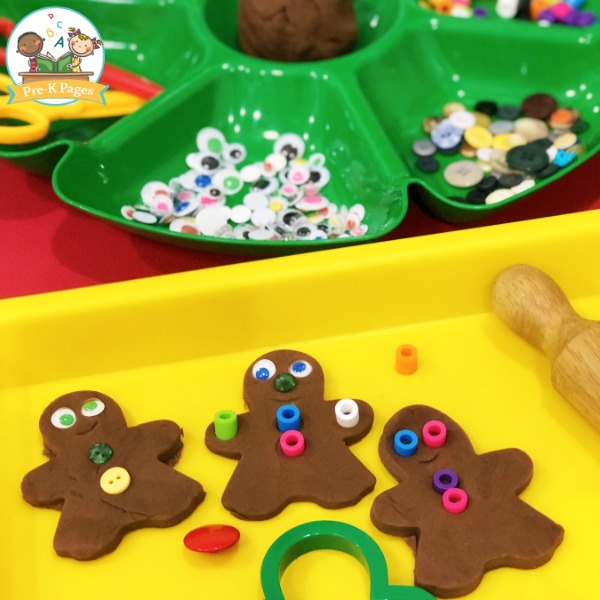 Gingerbread Play Dough Troubleshooting
If your dough feels too sticky, add more flour, if it feels too dry, then add more water or vegetable oil.
This cooked play dough recipe and couldn't be easier. It makes a much better quality play dough that will last a long time if stored in an air-tight container after use.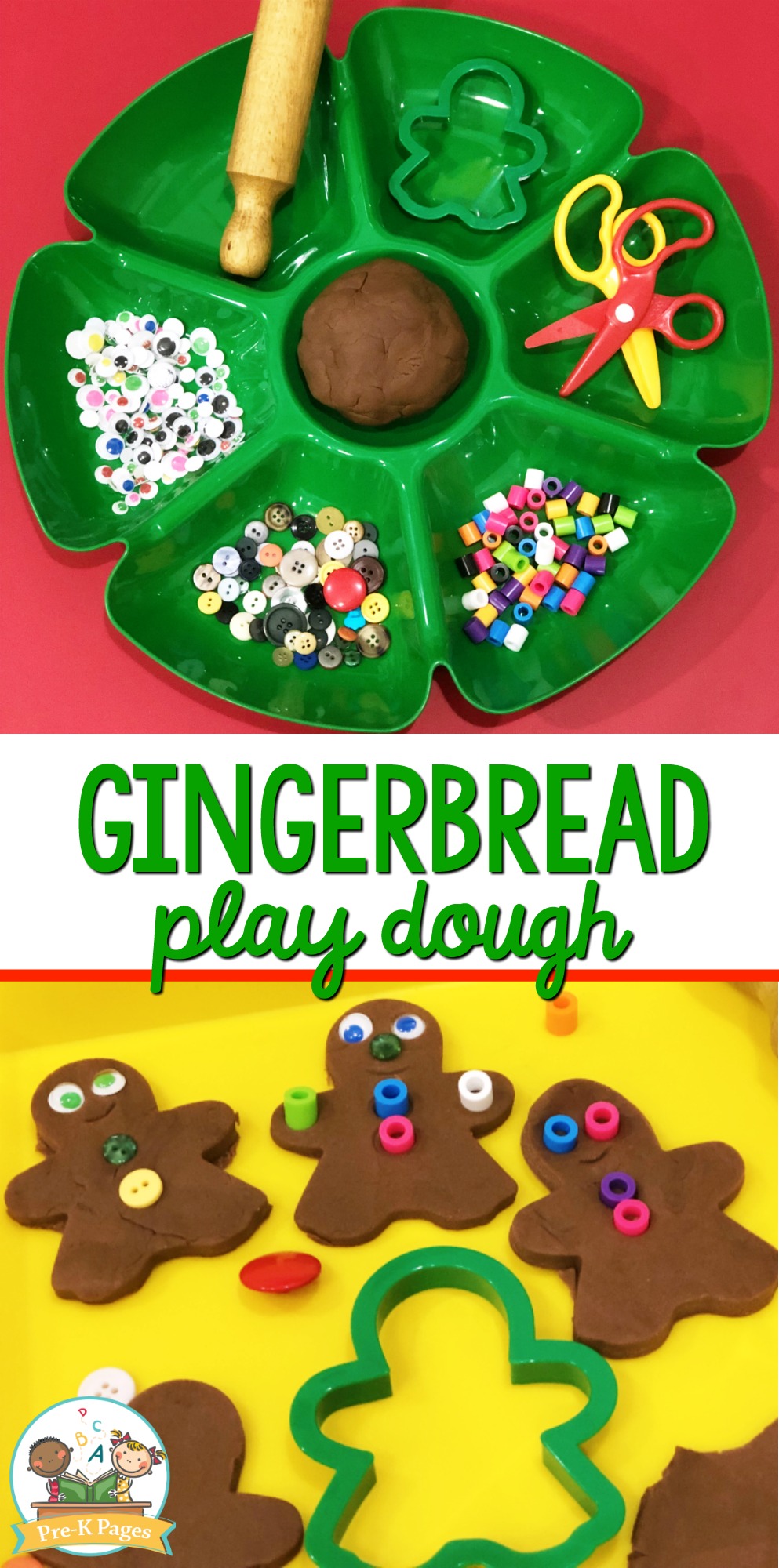 Invitation to Make Gingerbread Playdough People
An invitation-to-make activity is all about giving your preschoolers the freedom to explore the materials in front of them. If they just want to add buttons, that's perfectly fine. If they don't want to add any googly eyes, then that's fine too. It's all about the process at this stage of their development, rather than achieving a perfect Gingerbread Man.
Along with the Gingerbread Play Dough you may also want to provide your children with other materials such as:
Pom-poms
Beads
Buttons
Googly Eyes
These are just suggestions for making play dough gingerbread men. Raid your craft supplies and see what you may already have on-hand to create your own gingerbread men.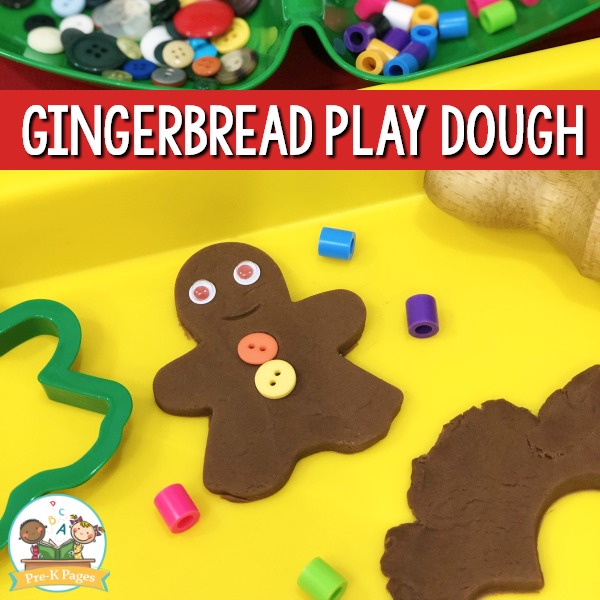 Once you've laid out all of your supplies, invite your preschoolers over to make their own Gingerbread Men.
Some children may prefer to explore the items individually before using them to decorate their gingerbread men.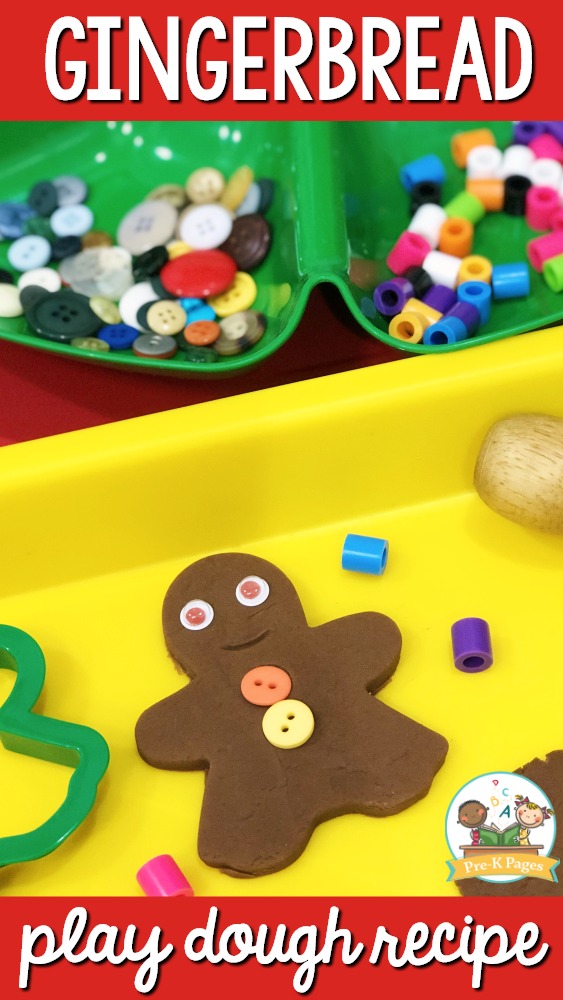 Benefits of an Invitation-to-Make
Creativity – Give their budding imaginations a thorough workout by encouraging them to use their own ideas rather than a set template to follow. This will help them to become much better problem solvers in later life.
Communication – A nice relaxed environment to chat with children or encourage storytelling about what they are making.
Solo or Group Work – Perfect for children to do alone, with a group of friends or siblings, or in a preschool classroom setting.
Fine Motor Skills – Picking up and placing small objects onto the play dough in this activity is great for strengthening those all-important fine motor skills which is essential for young children.
Add some literacy to your invitation by reading gingerbread books, too!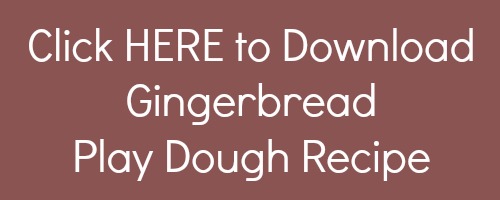 More Gingerbread ideas