A dinosaur theme is a popular one in many preschool classrooms. This sensory play experience harnesses children's natural interests about dinosaurs and combines it with a fun sensory play experience. This super simple kinetic sand recipe is easy to make for the sensory bin or table in your classroom. Your little paleontologists will love roaring and stomping their dinosaurs through the sand in this dinosaur sensory bin!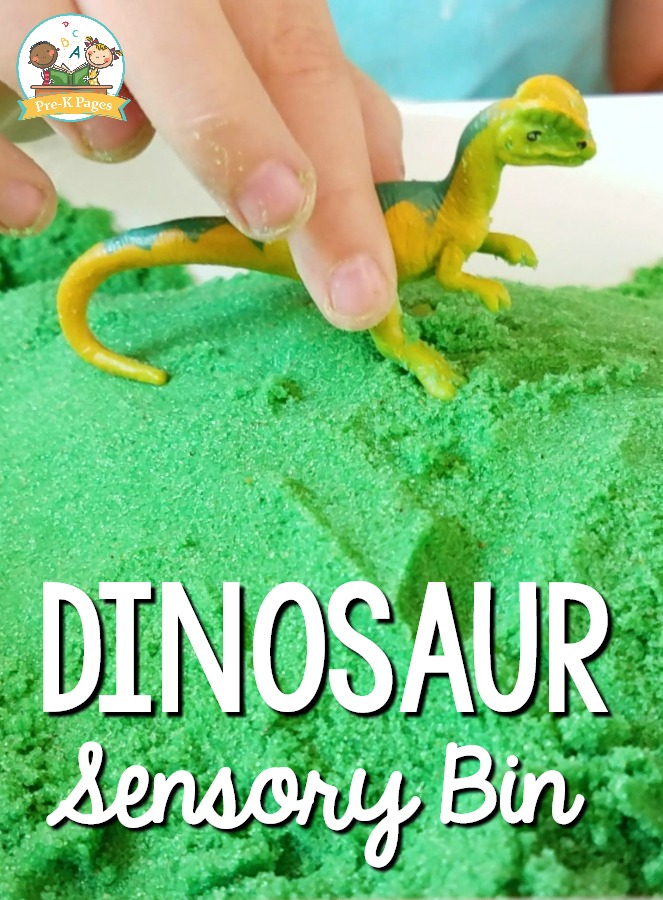 Dinosaur Sensory Bin
The first thing you should know before attempting to make any play recipe is that it isn't an exact science. When it comes to play recipes, they're more like science experiments than foolproof recipes.
The most important ingredient in any play recipe is patience, add a little more of this or that to tweak your sand until you get it just right.
Dinosaur Kinetic Sand Recipe
This homemade kinetic sand recipe makes enough kinetic sand to fill one plastic shoe box. For larger classes, you will need to increase the amounts of the ingredients used.
2 Cups of Craft Sand (color of your choice from craft store)
1 TBSP Corn Starch
1 tsp Dawn Dish Soap
Water (start with ¼ cup and add as needed)
Optional: Glass Gems (Dollar Store)
Optional: Aquarium Grass (Pet Store)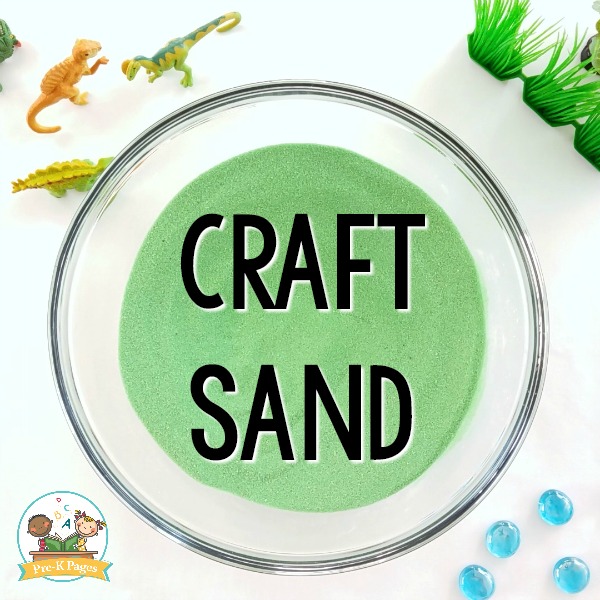 How To Make This Kinetic Sand For The Dinosaur Sensory Bin
Start by adding the craft sand to a mixing bowl.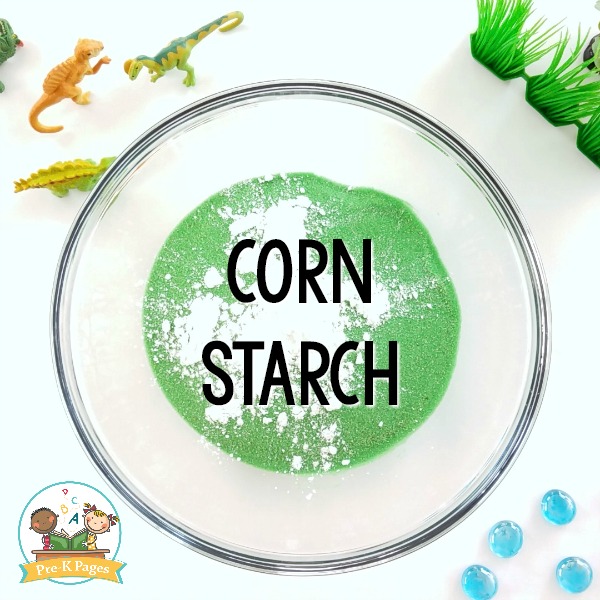 Next, add the corn starch to your bowl.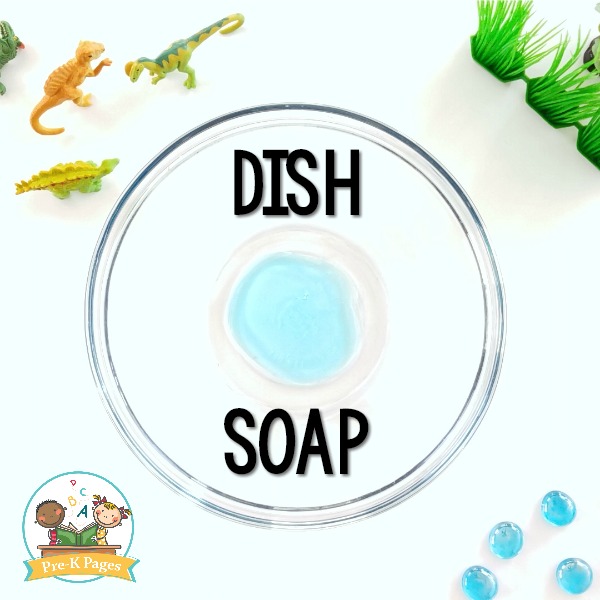 Then, measure out 1 teaspoon of dish soap and pour it into a separate container. Add ¼ cup of water to the dish soap and stir until bubbles begin to form.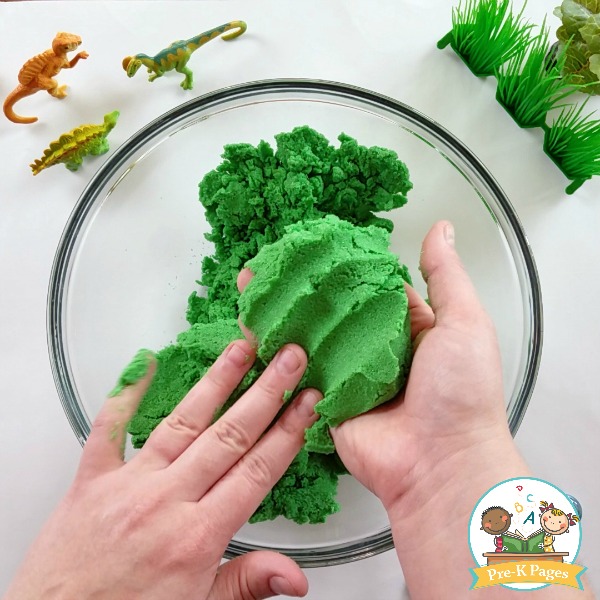 Slowly add the water and soap mixture to your dry ingredients and mix well.
If your mixture is too dry, try adding a bit more water and stir some more. Continue adding water and stirring until the desired consistency is reached.
I ended up using a total of 1/2 of a cup of water, and the consistency was perfect.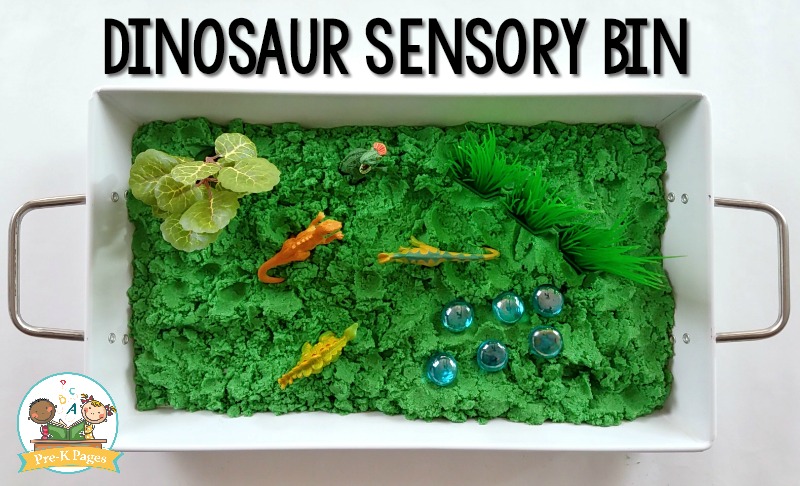 Next, pour your kinetic sand in your sensory table along with some plastic dinosaurs and invite your little learners to start exploring!
I also added some blue glass gems from the dollar store and some aquarium grass from the pet store to my sensory bin.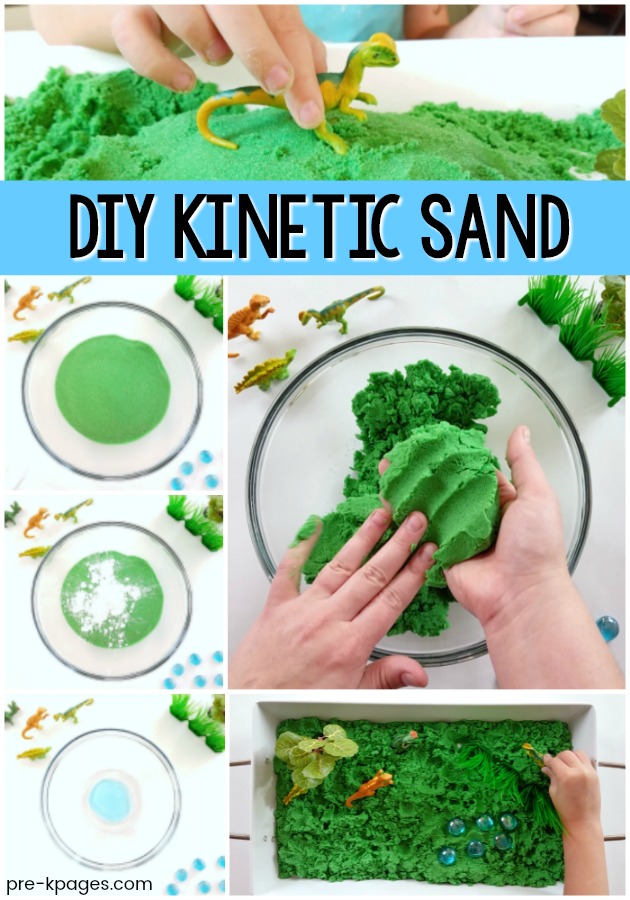 Dinosaur Dig Dramatic Play
If your kids like dinosaurs, they'll LOVE this Dinosaur Dig dramatic play kit!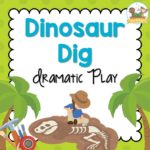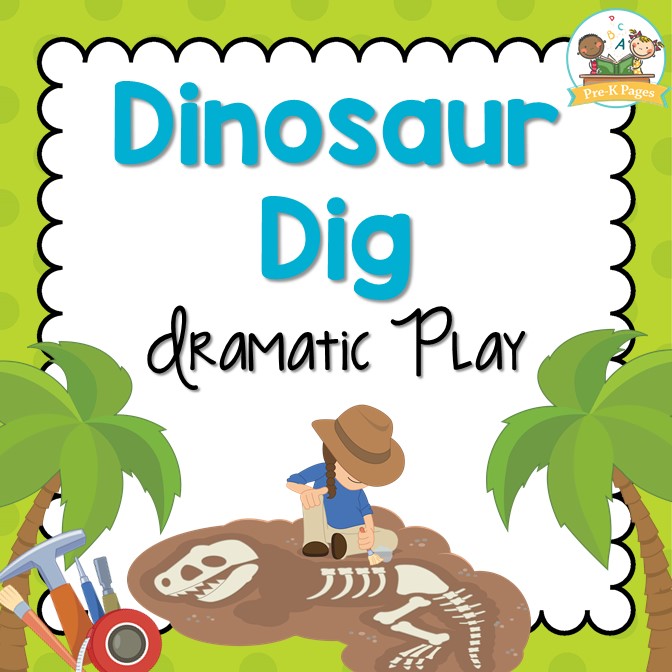 129 pages of printable props to help you easily transform your dramatic play center into a dinosaur dig. Includes literacy, oral language, and writing opportunities that align with current learning…
More Dinosaur Ideas