Are you always on the lookout for fun hands-on activities for your preschool or kindergarten classroom?
Here's an exciting Valentine's Day game to help your kids learn letter sounds!
They'll have a blast matching heart-shaped gems to the pictures in this fun Valentine beginning sounds game.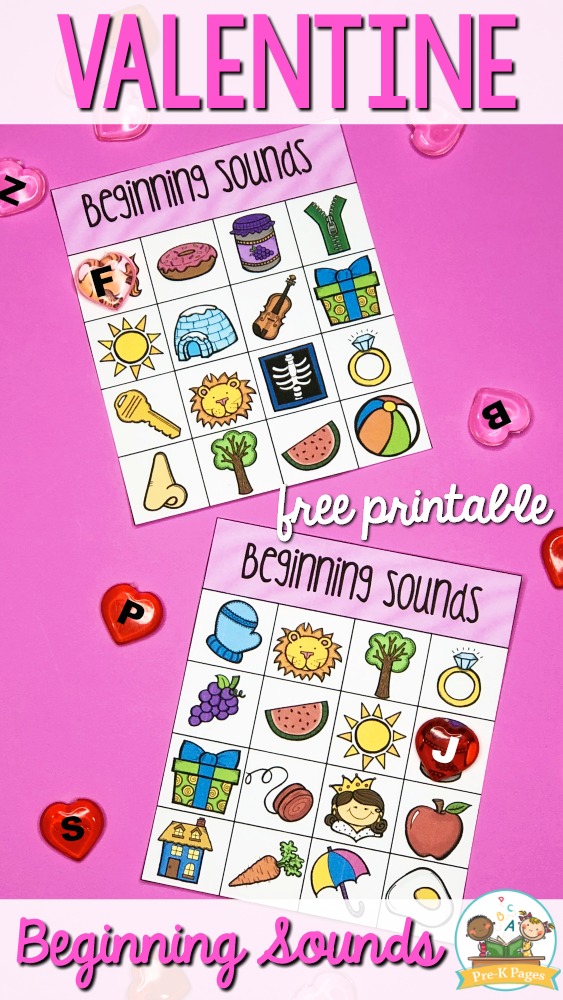 What Is A Beginning Sounds Game?
The sounds that occur in the beginning of words are those young children often learn to recognize first.
Learning how to isolate a sound, or phoneme, is an important part of the emergent literacy process.
When children can hear, isolate, and identify letter sounds they will be well prepared to start on the path towards reading success.
Supplies Needed For The Valentine Beginning Sounds Game
To prepare the Valentine Beginning Sounds game you will need the following supplies:
Heart Shaped Gems (Dollar Store)
Permanent Marker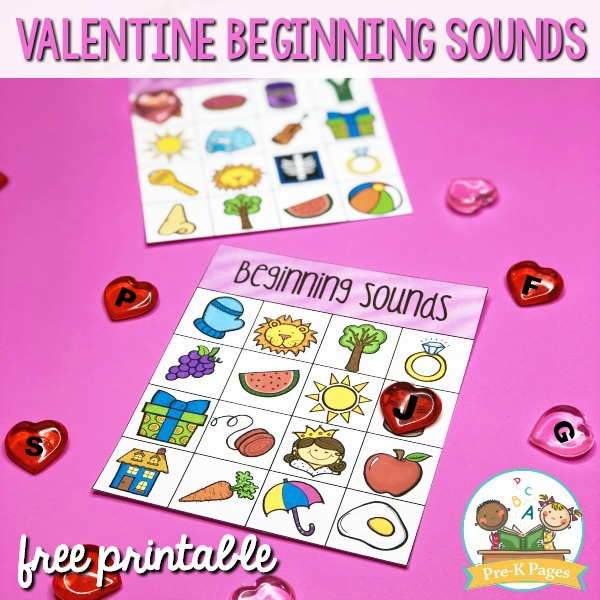 How to Prepare the Valentine Beginning Sounds Game
First, write the letters of the alphabet on your gems with the permanent marker. Most dollar stores will usually stock these plastic gems around Valentine's Day.
Next, print the Valentine beginning sounds mats on cardstock and laminate for durability, then cut the mats apart.
Then, give one game mat to each child in your small group and place a container of Valentine heart gems in the middle of the table.
How to Play the Valentine Beginning Sounds Game
First, review the pictures on the game mats with your small group to support vocabulary development.
Next, model how to select a Valentine heart shaped gem with a letter written on top and match it to the correct picture on the game mat. You may need to model this process several times to ensure success.
Then, invite the children to practice playing the game independently while you observe.
Click here to download the Valentine Beginning Sound Game.
More Beginning Sounds Games
Valentine's Day is not the only holiday you can play a beginning sounds game in your classroom. They can be used throughout the year. Here are a few more beginning sounds game you might like: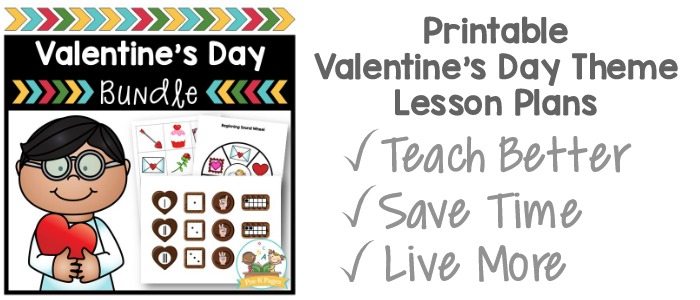 More Valentine's Day Ideas