Dramatic play is one of my favorite things to do with my children. Since my boys love going to the pumpkin patch, they were super excited to set up a pumpkin patch preschool pretend play area in the backyard. They loved it, and it provided many opportunities for them to practice critical social and thinking skills as well.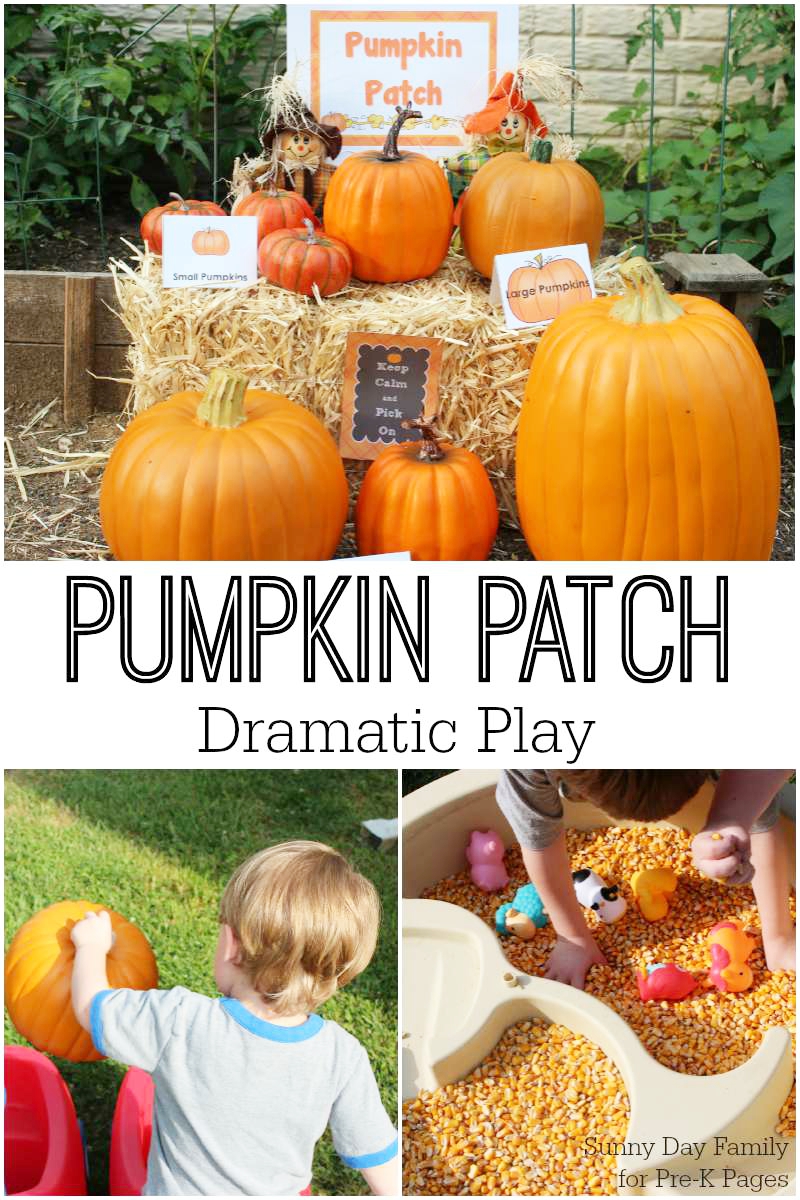 Pumpkin Patch Preschool Pretend Play
There is so much important development that happens when young children are allowed to use their imaginations through dramatic play.
Dramatic play helps them to develop creative thinking, problem solving, language and cooperation skills, just to name a few. I love to set up a dramatic play environment and invite them to explore and interact.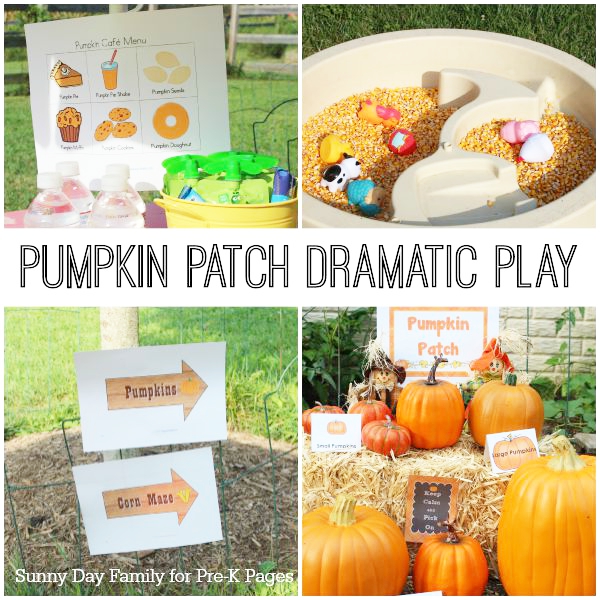 Pumpkin Patch Dramatic Play
I started with the Pre-K Pages Pumpkin Patch Dramatic Play Kit. Inside, you'll find all the printables you'll need for your pumpkin patch, plus tips for setting it up and word cards to support vocabulary development and literacy skills.
For our pumpkin patch, I added:
Assorted pumpkins
Straw bale
Small scarecrows
Wagons
Dried corn and toy farm animals in our sensory table
A snack table
I set everything up outdoors, but this can easily be done inside your classroom or home using the same materials.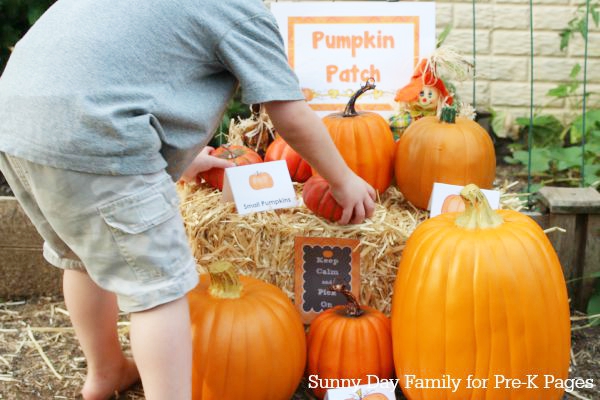 I set out the pumpkins, straw bale, and scarecrows to be our main pumpkin patch, with the wagons close by.
Next to that, I filled our sensory table with dried corn and small farm animals. This was our "corn maze."
I also set out a small snack table to be the pumpkin patch cafe. I labeled everything with signs printed from the Pumpkin Patch Dramatic Play Kit.
Once everything was set up, I invited the boys to play.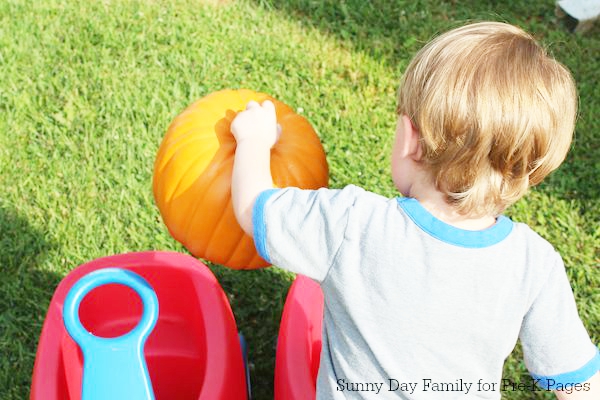 They immediately explored the pumpkin patch and decided to put the pumpkins in their wagons. It was so interesting to watch them work together to figure out how to best fit the pumpkins inside.
They also loved exploring the sensory table and helping the farm animals navigate the "corn maze."
We also had snack time at the pumpkin patch cafe, complete with printable menu.
We practiced identifying the photos and the printed words underneath helped us better understand that print has meaning. The word cards are great for supporting oral language development and emergent literacy skills. As the kids point to the pictures and say the words they are developing important literacy skills.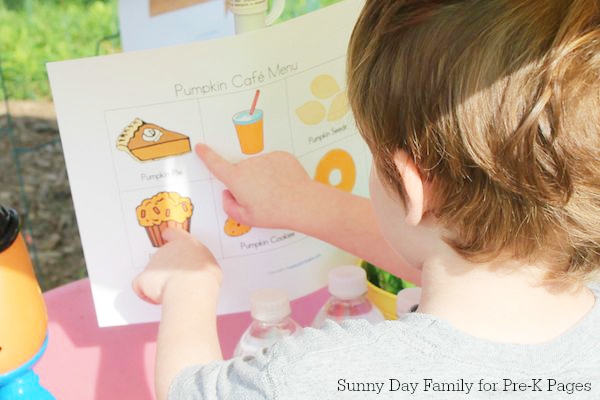 Setting up a play pumpkin patch is really easy, especially when you use the tools in the Dramatic Play Kit. My boys loved playing in their pumpkin patch and I appreciated all the opportunities for learning it provided. We will definitely set it up again!
BIO: Laura is a mom to twin boys and the author of Sunny Day Family, where she shares fun activities and easy organizing tips. Be sure to check out all her favorite pumpkin ideas. Connect with her on Facebook, Pinterest, Instagram, and Twitter.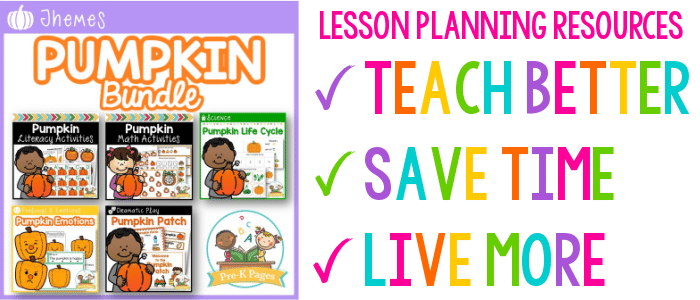 More Pumpkin Ideas