Try some of these budget-friendly IKEA hacks to furnish your preschool or pre-k classroom. Here are some of the IKEA items I have in my classroom that are easy on the teacher wallet and won't break the bank.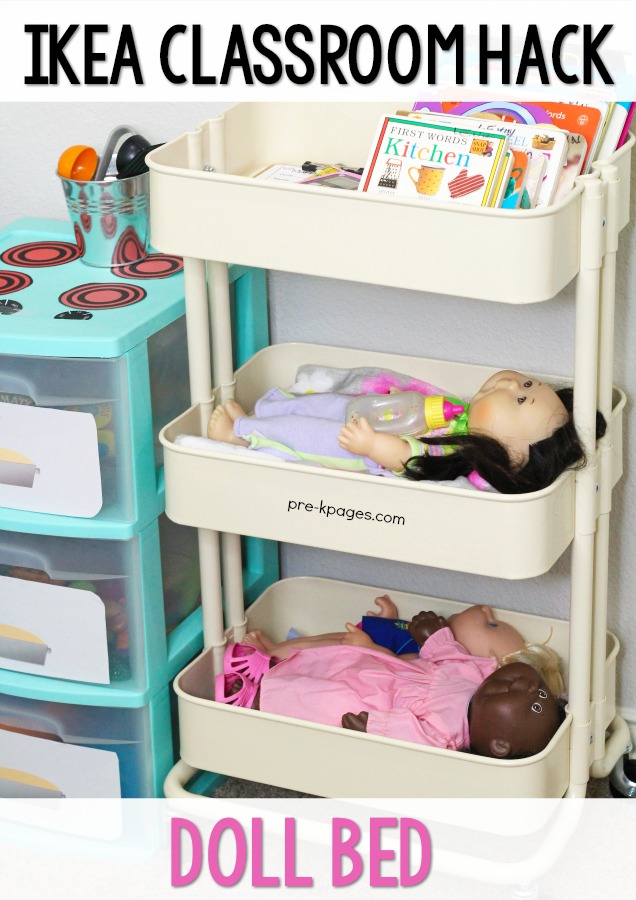 Ikea Hacks Every Preschool Teacher Should Know
For this Ikea hack I used the Raskog cart, which is very popular in homes and classrooms all over the world. Instead of storing arts and crafts supplies in the cart, I decided to use it as a bed for the baby dolls in my
dramatic play center
.
I added baby blankets to the middle and bottom shelves to create a bunk bed for the baby dolls; the dolls fit perfectly on the shelves.
I use the top shelf to hold board books, a clipboard, and telephone – but don't call while the babies are sleeping!
Need more dramatic play inspiration for your classroom? Check out my favorite dramatic play themes here.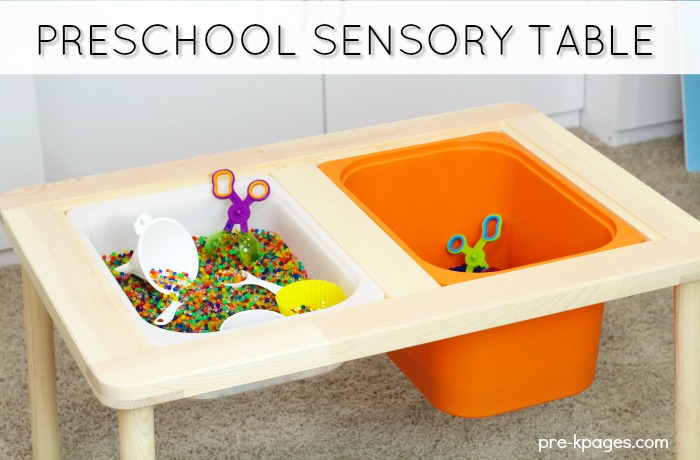 Ikea Hack: Sensory Table
If you're a preschool or pre-k teacher, the Flisat table is a must for your classroom! This table is absolutely perfect for a
sensory table
. There are two open spaces in the table that hold bins, which are sold separately. You can choose the color and depth of your bins, shallow or deep.
There are two covers for the top of the table, one for the left bin and one for the right. When the covers are on the table you can use it as a regular table.
I love being able to easily remove the two bins whenever they need to be cleaned. It's also great to be able to pop the bins out to change the materials inside the bins.
And if you're wondering what in the world a sensory bin is, or what you put inside, then you'll definitely want a copy of my free Sensory Bin Essentials Guide.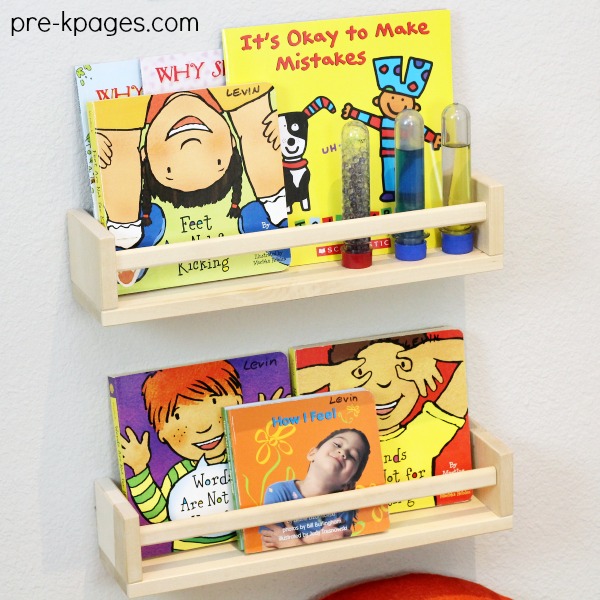 Ikea Hack: Spice Racks
Another super inexpensive Ikea hack is to use the Bekvam spice racks for book displays. These racks are very easy on the wallet, just attach them to your wall and you have an instant book display!
I use a spice rack in my self-regulation station to display books and hold calming tools.
You can find more book display and classroom library ideas here.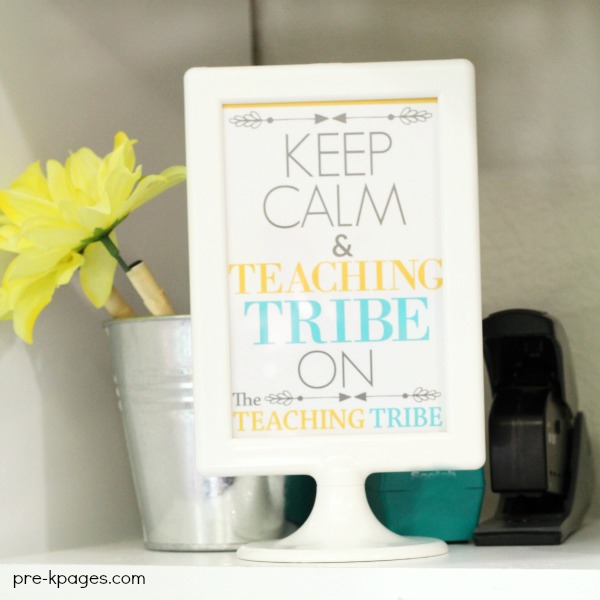 I'm in LOVE with these Tolsby picture frames! I've been using them in my classroom for years in a variety of different ways. Pictured above you can see one of the Tolsby frames in action on my teacher shelf, but I've also used them to display signs in the dramatic play center.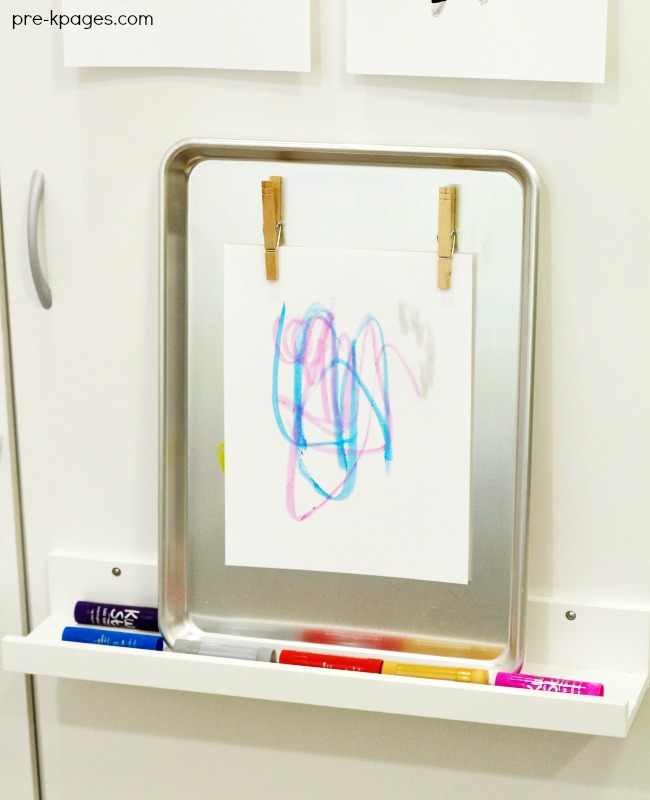 Ikea Art Easel Hack
I have a super small classroom, and a regular art easel just wouldn't fit in my tiny space. Instead, I hacked the Mosslanda picture shelves by attaching them to the front of one of my storage closets. The closets are locked when children are present so there's no danger of the doors opening.
After the picture shelves were attached to the doors, I propped inexpensive cookie sheets up on the ledges and hot glued two clothespins to the front of each sheet. These picture ledges are perfect for holding Kwik Stix, crayons, colored pencils, chalk or markers.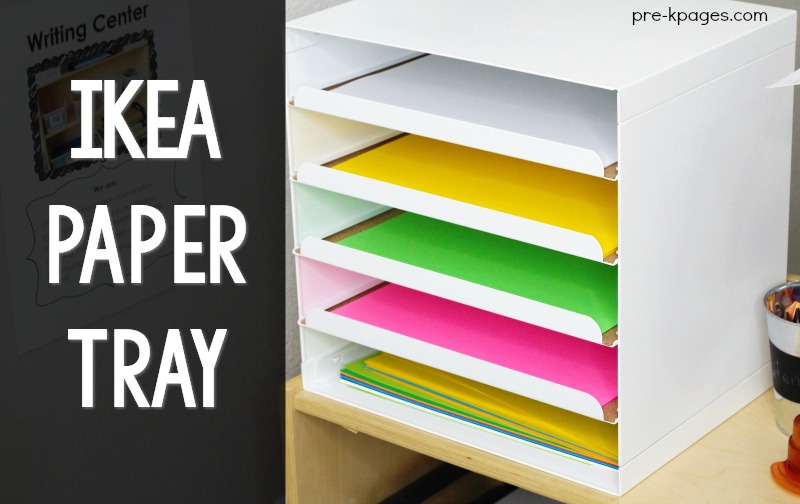 Ikea Paper Tray
The Kvissle paper tray is absolutely perfect for my
writing center
! The shelves glide in and out easily so your kids can have quick access to all types of paper for drawing, writing, and creating.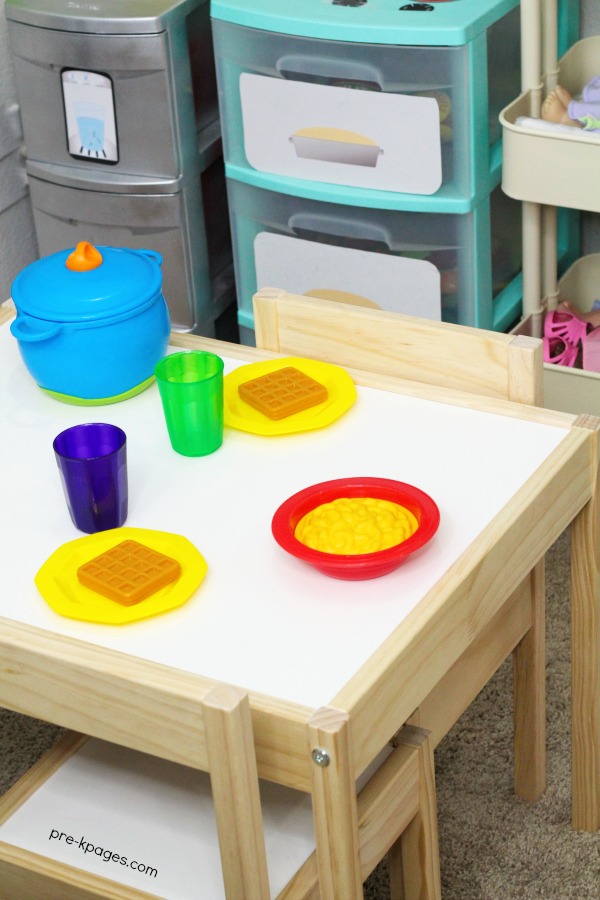 Ikea Hack: Dramatic Play Center Table
Another great find was this Latt table, it's the perfect size for my dramatic play center! It comes in a flat box, and it's super easy to assemble.
There are a few other IKEA products that are super easy to use in your preschool classroom, check out their side tables and coffee tables – many of them are just the right size for preschoolers!
Watch the Video
More Organization Ideas