Preschoolers love learning the alphabet through sensory exploration! This snowy letter hunt is fantastic on or off the light table. Kids will find the texture irresistible as they explore literacy in this hands on way with this light table letters activity.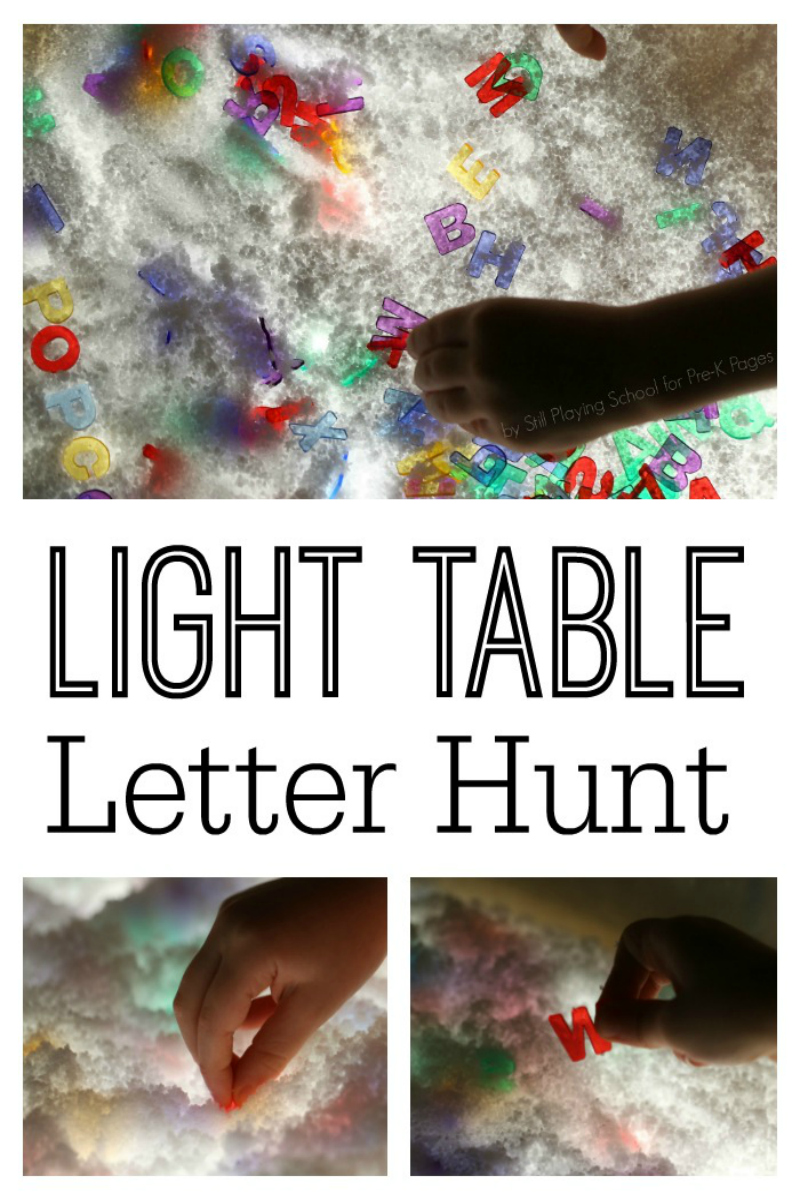 Light Table Snow Exploration
There are so many light Table activities you can use in your preschool classroom. This is a great one to use for a winter theme in your classroom. It uses eye droppers, one of our favorite Light Table Toys And Tools for Preschool.
For this fun exploration, you will need:
Transparent letters or letter magnets
Transparent plastic bin
Eye droppers
Water
Light table (You can make a light table.)
Insta Snow is a fun sensory material that expands when water is added. Allow preschoolers to explore the Insta Snow powder before adding water by placing it in a plastic bin on the light table.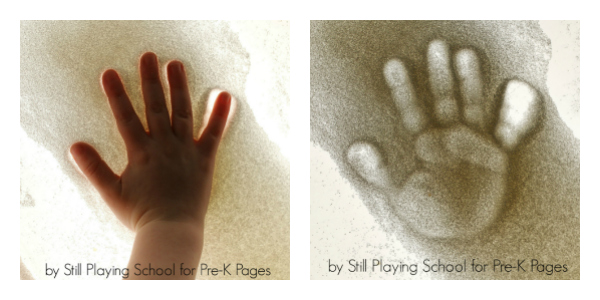 Demonstrate how to use the dry powder as a writing tray. Practice tracing letters and shapes with fingers.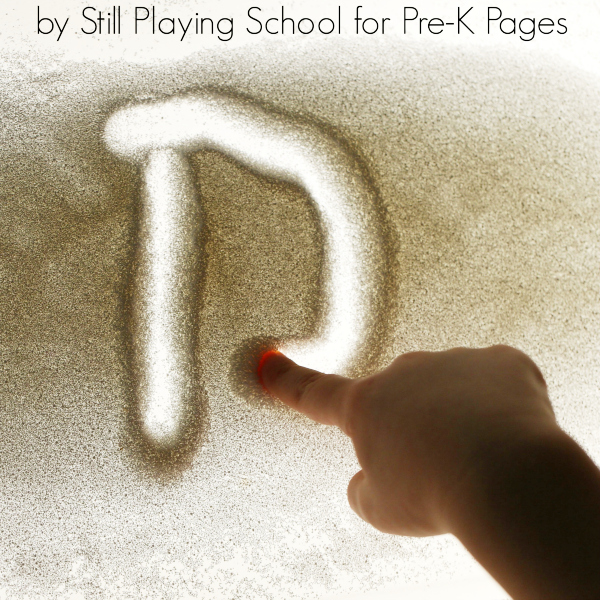 Writing on the light table is extra enticing as the glow of the lights illuminates their work.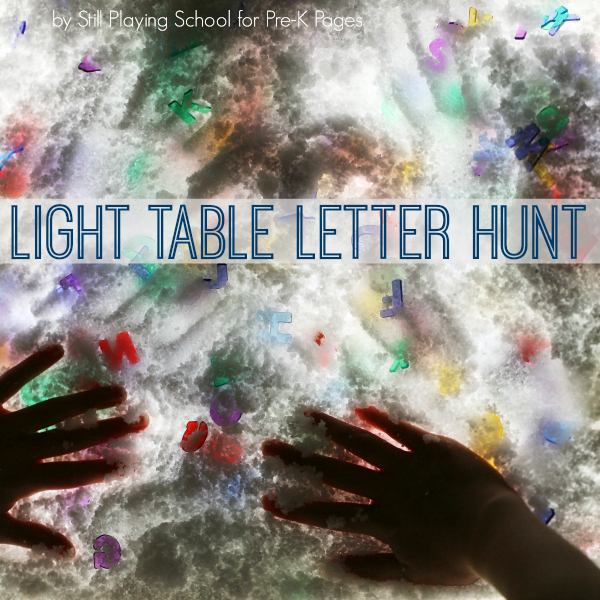 Light Table Letters Activity
Provide the preschoolers with water and eye droppers. As they slowly add the water to the Insta Snow powder, it will puff up and expand which is fantastic to watch on the light table! Insta Snow is an absorbent polymer that is non-toxic.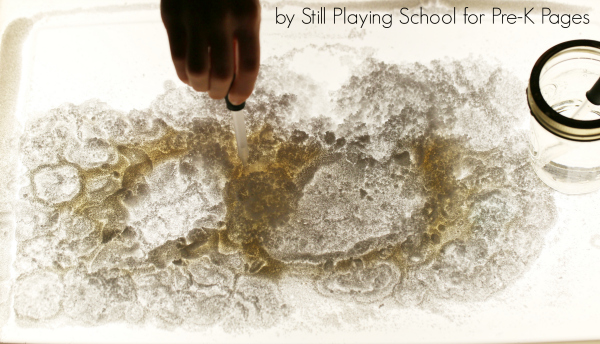 Once the Insta Snow is completely fluffed and ready, add letters to the sensory bin. The light from below will shine up through the snow to invite the children to dig in!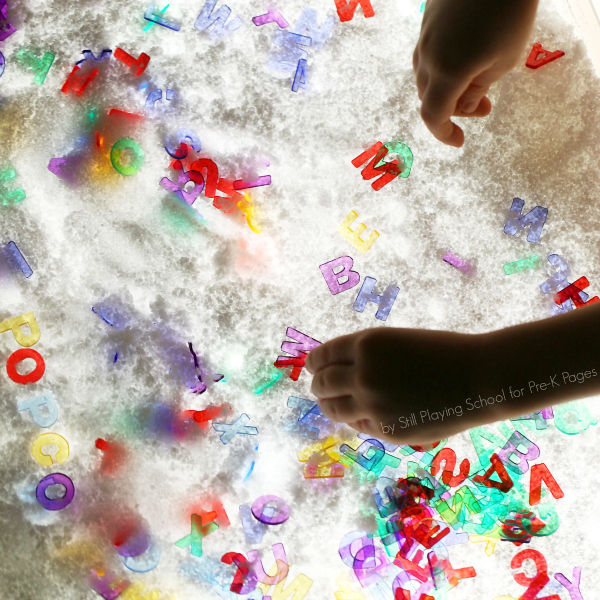 Prompt children as they play by asking questions that extend their individual learning.
What letter did you find?
What color is that letter?
Are these two letters the same or different?
Can you try to dig out all of the red letters?
Can you find the letters in your name?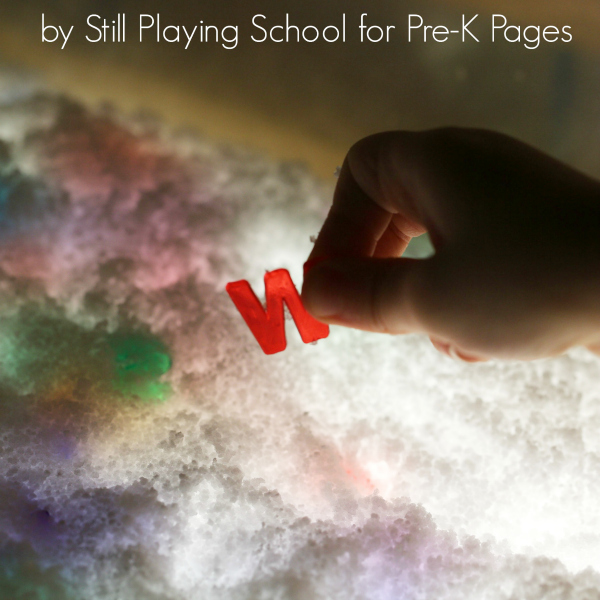 The Insta Snow will last quite some time if you occasionally spray it with a bit more water. Switch out the letters for other small manipulatives to vary the activity and extend the learning.
BIO: Devany LeDrew writes at Still Playing School where she shares intentionally planned play based learning activities. Follow Still Playing School on Facebook, Instagram, Pinterest, and Twitter!
More Winter Activities