Do you need a fun winter science activity for your preschool, pre-k, or kindergarten class? This classic snow volcano science experiment is super simple and requires only common ingredients you probably already have on hand.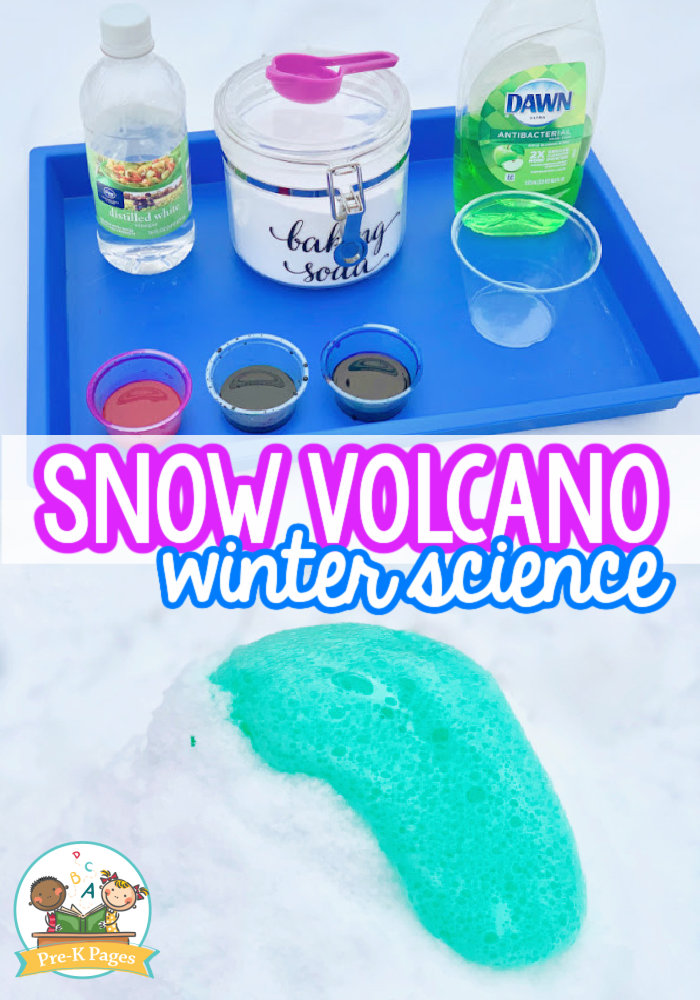 Snow Volcano: Winter Science Activity
If you're looking to increase student engagement and time on-task in your classroom, then you definitely want to add baking soda and vinegar snow volcanoes to your lesson plans this winter. Your little learners will love making their own volcanoes erupt so much that they'll be begging to do it over and over again!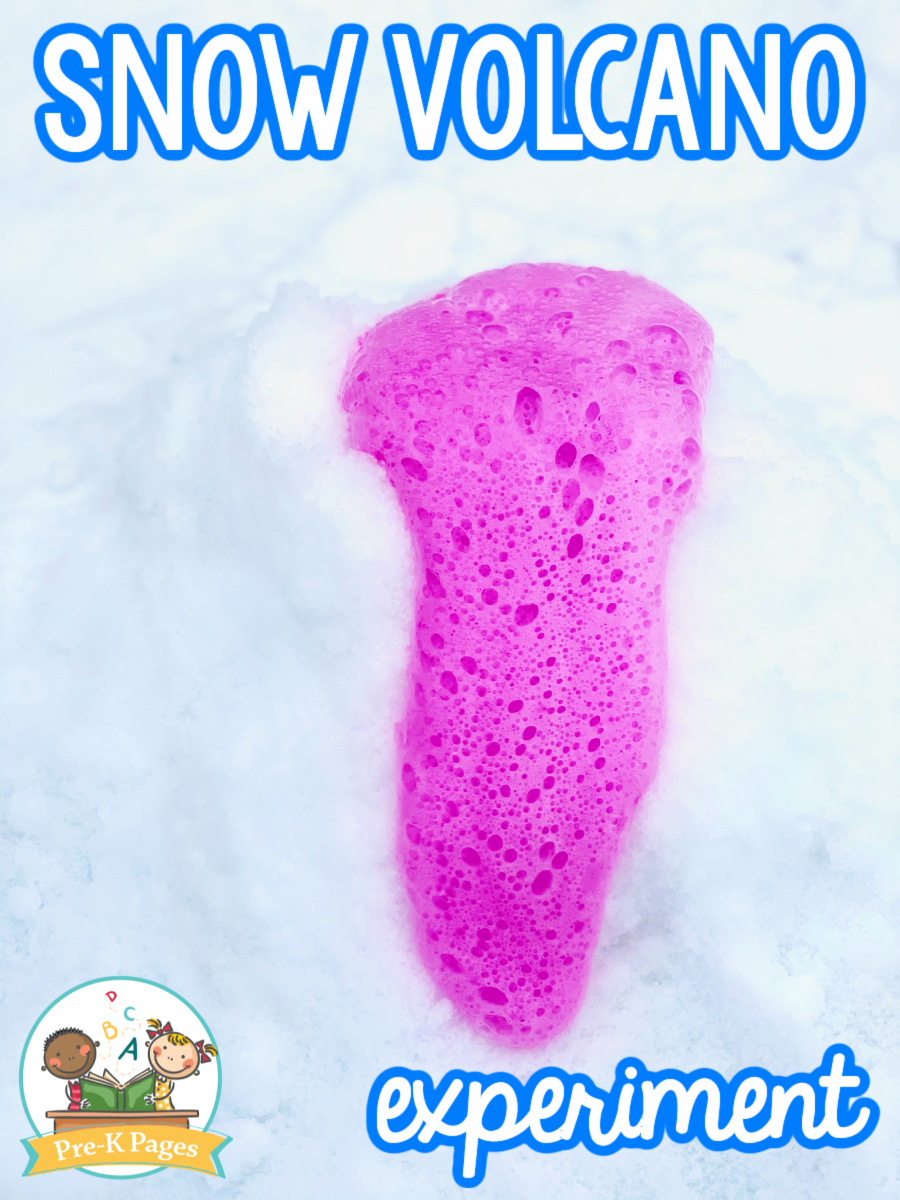 Snow Volcano Supplies
If your kids love playing outdoors in the snow, then you can do this activity outside. You could also bring the snow inside on a tray or in a container if you prefer.
Here are the supplies you'll need to make a Snow Volcano with your kids:
Snow
Small Plastic Bowl or Container
Baking Soda
Vinegar
Liquid Watercolor or Food Coloring
Dawn Dish Soap
Optional: Eye Droppers or Pipettes
Be sure you have plenty of baking soda and vinegar on hand because your kids will definitely want to make more than one volcano.
How to Make a Snow Volcano
First, make a pile of snow to form the volcano.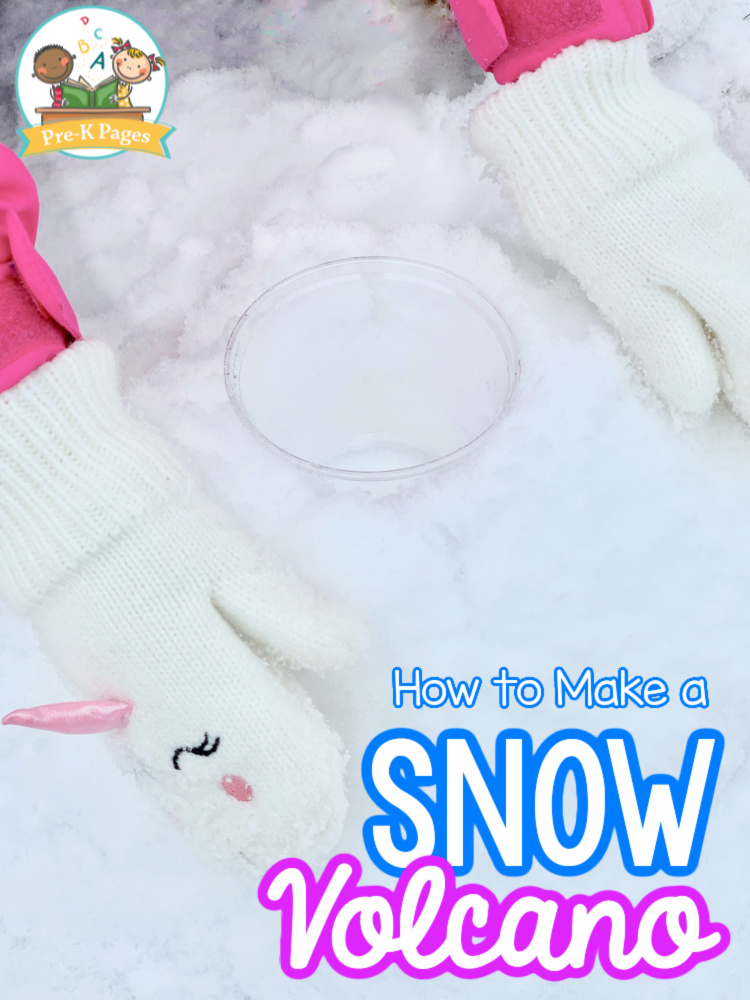 Then place a small, shallow plastic bowl on top of the pile and press it down to make a depression in the top of the snow volcano. It's best if you pack the snow firmly around the bowl to help the volcano hold it's shape, but it really depends on the consistency of your snow.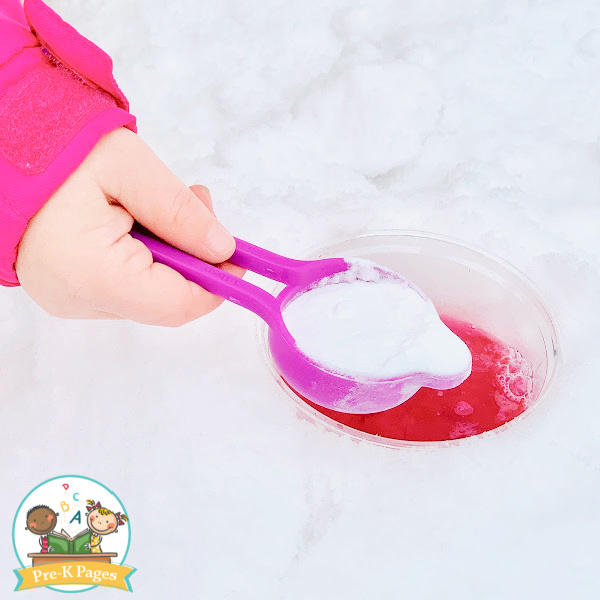 Next, fill the bowl with white vinegar, and add few drops of dish soap, and several drops of food coloring or liquid watercolor.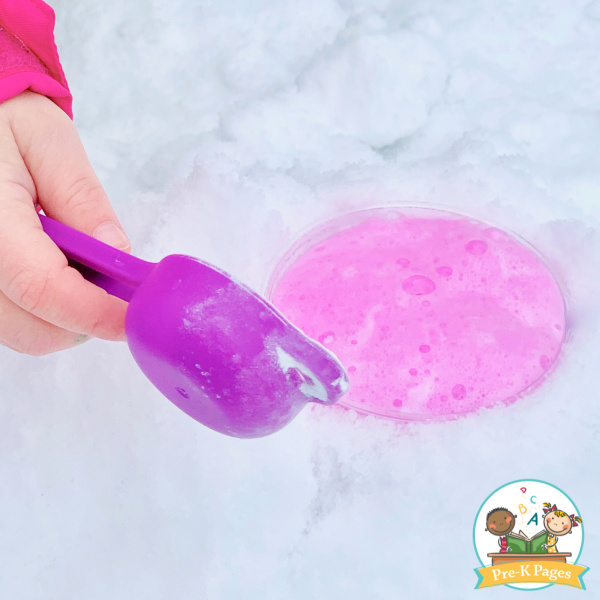 Now, add a tablespoon of baking soda to the bowl, this will become the core of the volcano.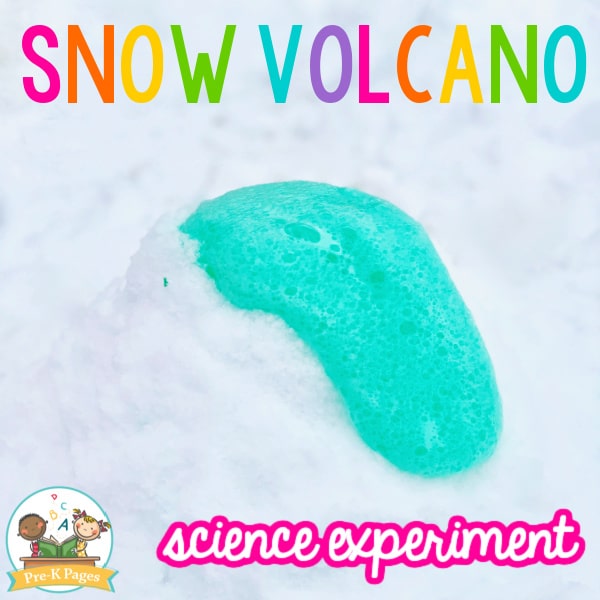 Finally, invite your kids to mix the ingredients and sit back to watch as the volcanoes erupt.
You could also do this experiment a bit differently by putting the baking soda in the bowl first, then adding the dish soap and coloring, and adding the vinegar last with an eye dropper. Both ways will still work and induce the same chemical reaction.
If your kids are super into this activity, then invite them to repeat it using different colors to create a rainbow of volcanoes.
If you need more snow activities, try these!
Real Snow Sensory Bin – Kick things up a notch with a sensory bin filled with real snow.
Insta Snow Sensory Bin – No snow? No problem! You can use fake snow to make a super fun and engaging sensory bin!
Snow Painting – Want to take process art outside? Try snow painting with your little learners!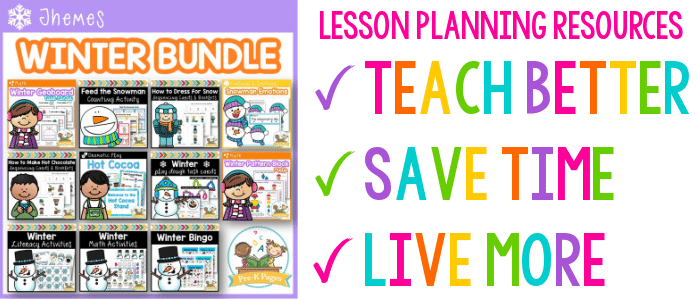 More Winter Activities for Preschool