Gather your kids together, cover as many surfaces as you can, lay out the supplies and stand back. Splat art might be messy, but it's fun and beneficial in many areas of your preschoolers development.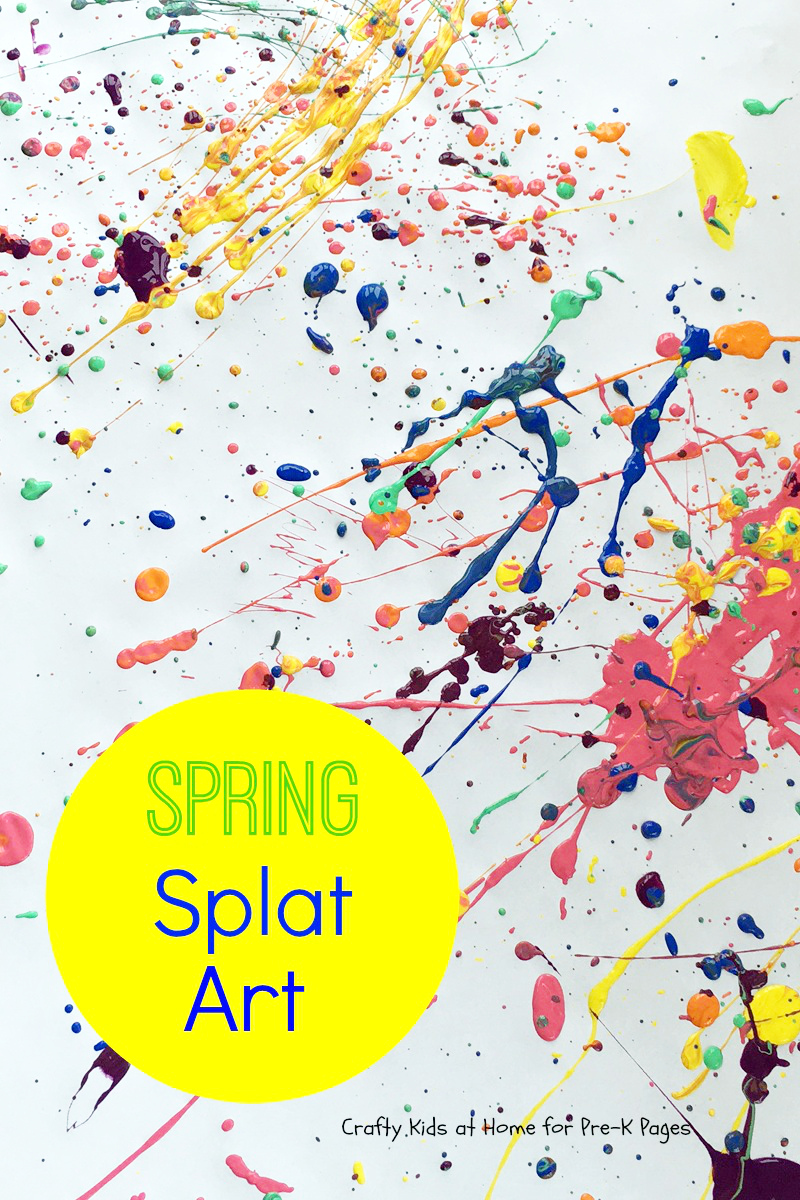 Spring Art
Spring has officially arrived in Ireland. Our fields and verges are awash with the yellow of beautiful gorse bushes and daffodils. We could just do with the temperatures to catch up a little now.
Adding a Spring theme to your activities at home and in preschool this month, is a great way to introduce the new season and all that comes with it to your little ones. We have started the new season with a fun process art activity using the bright colors of spring as our base.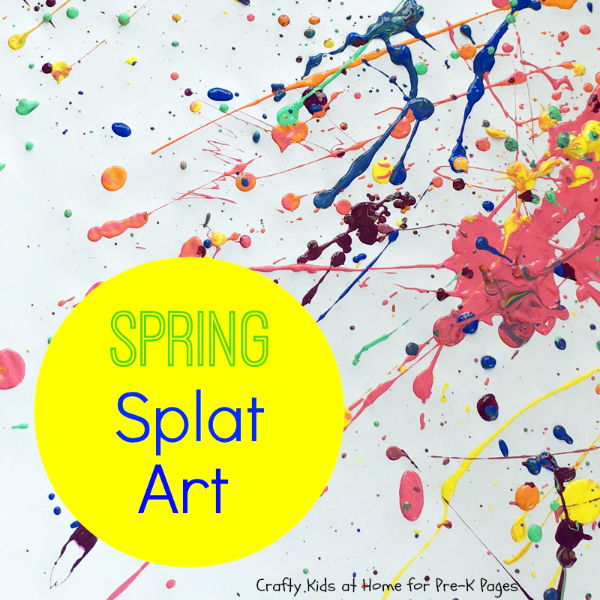 Spring Splat Art Painting
Sometimes it's good to just let your kids go for it with an activity and this is what process art is all about. We can spend far too much time worrying about the end result, and we often lose sight of what is actually important. Art with kids should be about exploration and freedom of expression, not doing it for them to create "Pinterest perfect efforts."
There is no right or wrong way to paint a picture and this is such a self-esteem booster for young kids. They can take pride in their own efforts and enjoy the comments they receive for them from their peers and caregivers.
Supplies
Brightly colored paints
Paintbrushes of different shapes and sizes
A large sheet of paper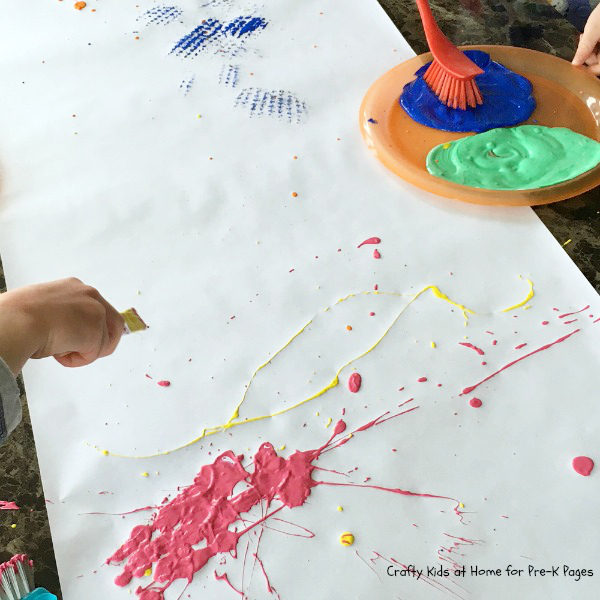 Team Work
Splat Art is the perfect activity to do as a team. Working side by side on a project helps promote strong bonds and a mutual respect for each other's work. There may be a few hiccups along the way, but then that is all part of learning as well.
I enjoyed doing this activity at home with my 3 kids. They were all tired and cranky after a busy day, so after fuelling them up with a snack, we set about releasing their mid-afternoon frustrations with this fun art activity.
I laid out a large sheet of paper over a table, loaded up paper plates with brightly colored paint, and laid out a selection of paintbrushes and kitchen brushes for them to plunge into the paint and then flick and splat all over the paper.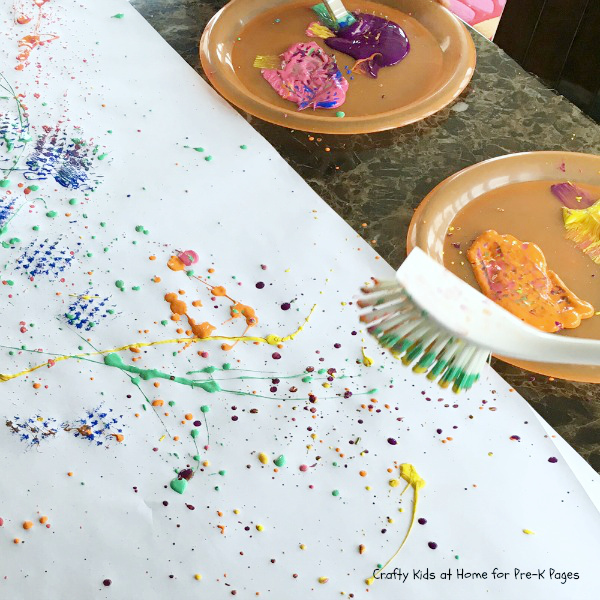 Splat Process Art
The kids needed little instruction on getting started and all dived into the paint and quickly began flinging it all over the paper. I did have to step in to bring my older son under control a little, as he was getting the paint over a lot more than just the paper.
They laughed and giggled their way together until all of the paint had been used up and then they demanded some more. I obliged but only under the proviso that they help me to clean up the floor after they had finished. Next time I will definitely remember to cover the floor with an old sheet or a few towels or even take the activity outside.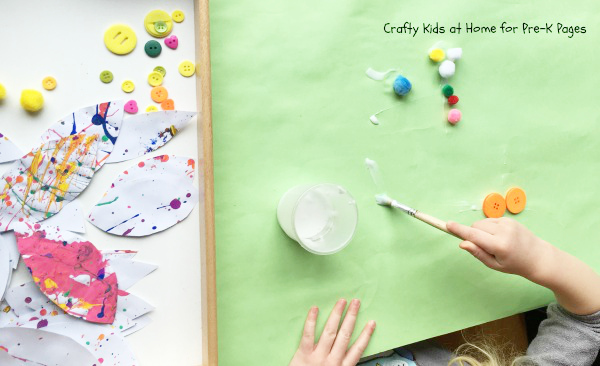 Let the paint dry and then hang up your art or you could cut out flower petals or egg shapes and make a card or a Spring collage. Add buttons or pompoms and glue to complete your collage or card.
BIO: Nicola's blog Crafty Kids at Home shares the arts and crafts ideas she does at home with her kids. They are big fans of using Painting in their activities and have just completed the A-Z of Pretend Play Activities. You can find her on Pinterest, Instagram, Facebook, and Twitter.
More Spring Ideas