Are you looking for a sensory bin idea for an Earth Day or recycling theme? This sensory bin will introduce your little learners to the concept of sorting trash from recyclables.
It's never too early to teach your kids about how we can all help make the world a better place by recycling.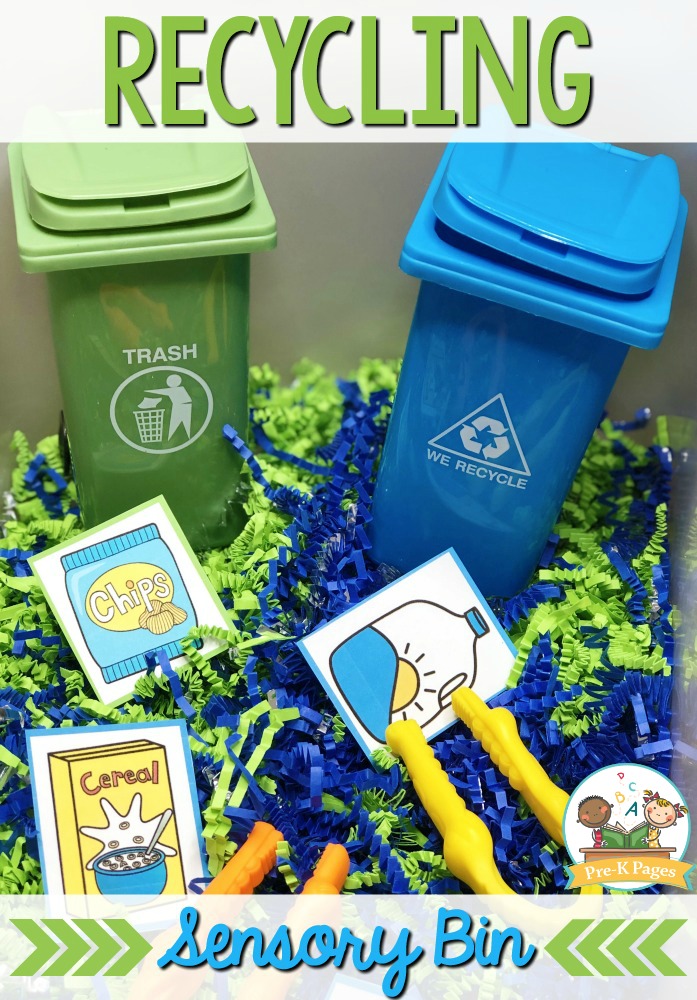 Earth Day Sensory Bin
Sensory bins don't have to be elaborate, expensive, or time-consuming to set up. This sensory bin is super simple to set up and uses just a few items.
Your kids will have a blast searching through the shredded paper to find the cards and sort them into the appropriate bins.
To get started with this sensory play experience, gather your materials first.
Shredded Paper (dollar store)
Recycle and Trash Sorting Printable (see below)
Cardstock
Scissors
I used shredded paper from the dollar store to fill the bin pictured here, but you can use the sensory bin filler that works best for you and your students in your bin.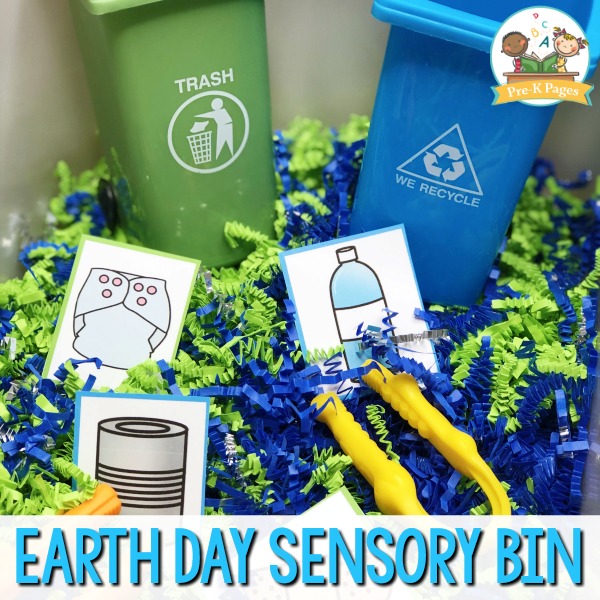 Recycling Sensory Bin
If you're new to the world of sensory bins, you can learn more about what they are and how they work here.
The possibilities for creating sensory bins for your classroom are endless, you're only limited by your imagination! Some sensory bins are completely open-ended, while others can be used to practice skills.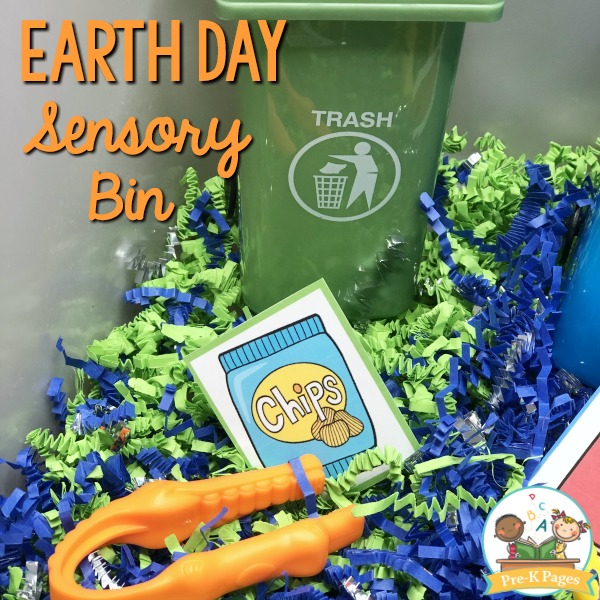 Sensory Bin Sorting Activity
Start by printing your sorting cards, laminating for durability, and cutting them out.

Next, show your students each card and identify the item pictured, then invite them to say the name of each picture aloud.
Then, introduce the trash and recycling bins to your students. Give one picture card to each student, and then invite them one by one to place their cards in the appropriate bin.
Now it's time to introduce your students to the Gator Grabbers. Demonstrate how your students can use the grabbers to pick up the cards and place them in the bins. Not only is this great sorting practice, it's also wonderful for developing their fine motor skills!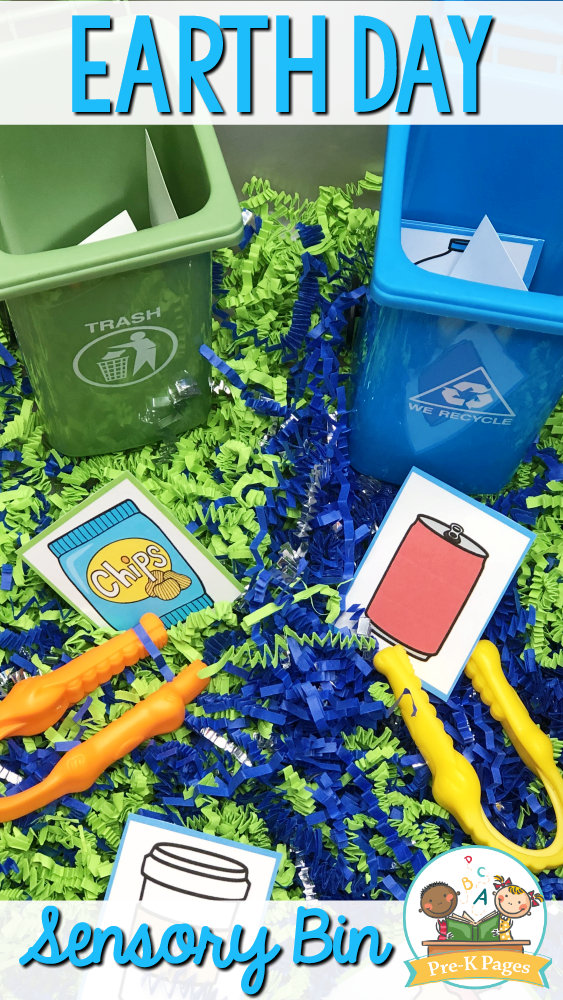 More Earth Day Activities
Whether you're learning about Earth Day, or the concept of recycling, this activity is sure to be a big hit with your kids!
Are you looking for more Earth Day ideas? Check Out These Activities Below!
Best Earth Day Books for Preschoolers
Earth Day Literacy Activities
Earth Day Math Activities
Homemade Seed Paper