Looking for some fun ways to teach patterning skills in your Preschool or Pre-K classroom? Learning about patterns is a basic math skill that will help your kids develop more advanced math concepts later.
But how do you teach patterning skills to young children? You're in luck! Here are some fun, hands-on activities you can use in your preschool classroom to introduce and practice those important patterning skills to your little learners.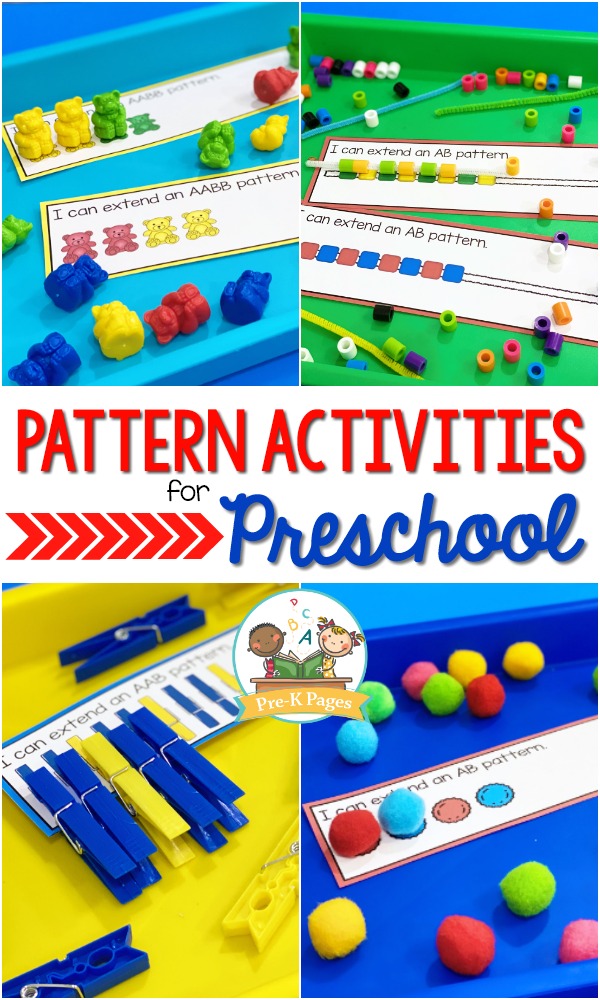 Pattern Activities for Preschool
When it comes to providing your kids with pattern activities, hands-on is the way to go!
Kids learn best by doing – touching and manipulating 3-D objects helps them retain information and concepts more easily.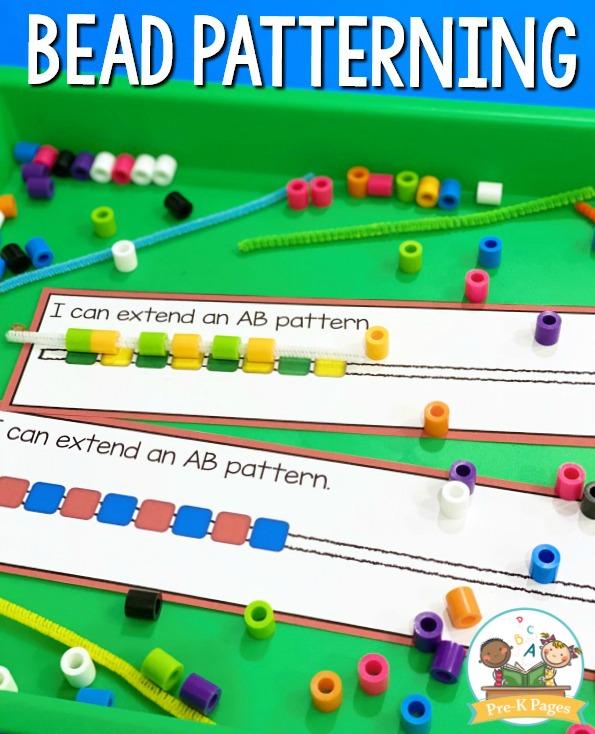 But before you go out and empty your wallet, here's a list of items you may already have on hand that can be used to make patterns.
Teddy Bear Counters
Snap Cubes
Unifix Cubes
Mini Erasers
Rocks
Sticks
Wooden Blocks
Pom-Poms
Keys
Feathers
Golf Tees
Play Dough
Paint
Colored Clothespins
Bingo Dot Markers
Stickers
Cups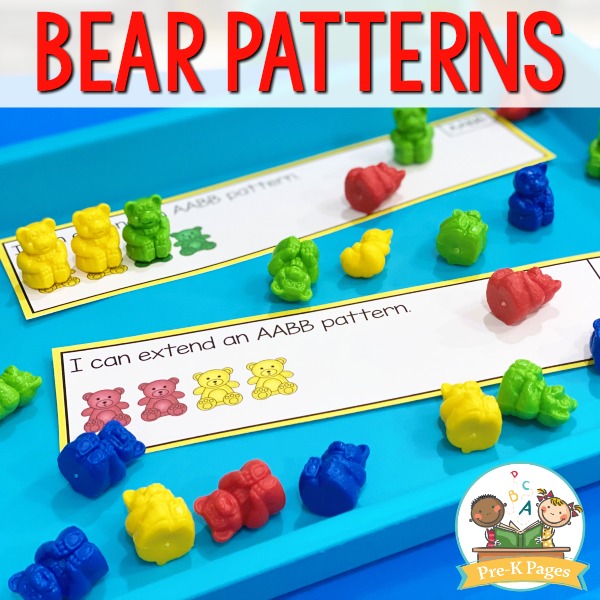 Why are patterns important?
When children have solid patterning skills in place, they're able to predict what will come next. Clear patterns can be found in our daily routines, music, words, and even in nature.
The pattern mats featured on this page are available in the Patterns Unit for Preschool.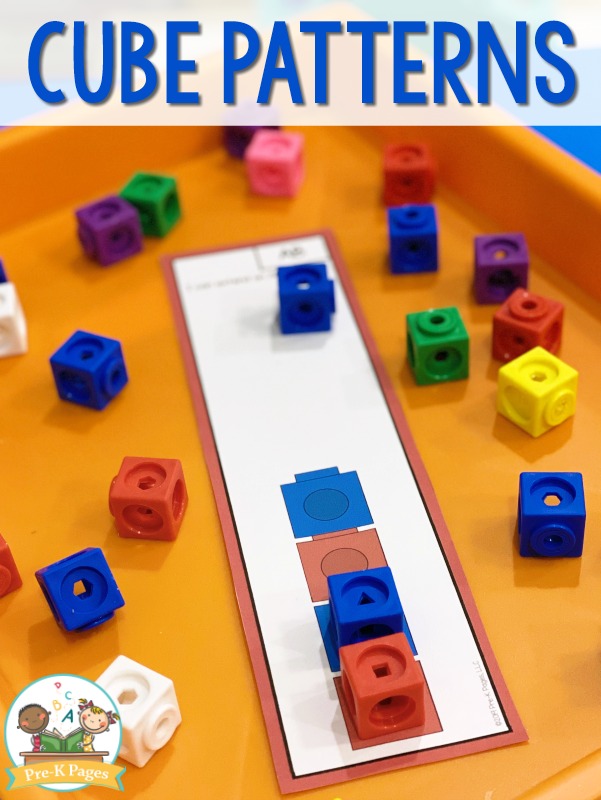 Developmental Sequence of Patterning Skills
There are many different levels to teaching and learning pattern skills, here's the developmental sequence for teaching patterning skills to your Preschool or Pre-K students.
Stage 1: Recognize a pattern
Stage 2: Describe a pattern
Stage 3: Copy a pattern
Stage 4: Extend a pattern
Stage 5: Create a pattern
The most basic patterns include two items and are commonly referred to as AB patterns. More complex patterns include ABC, ABC; AABB,AABB; AAB,AAB; ABB, ABB.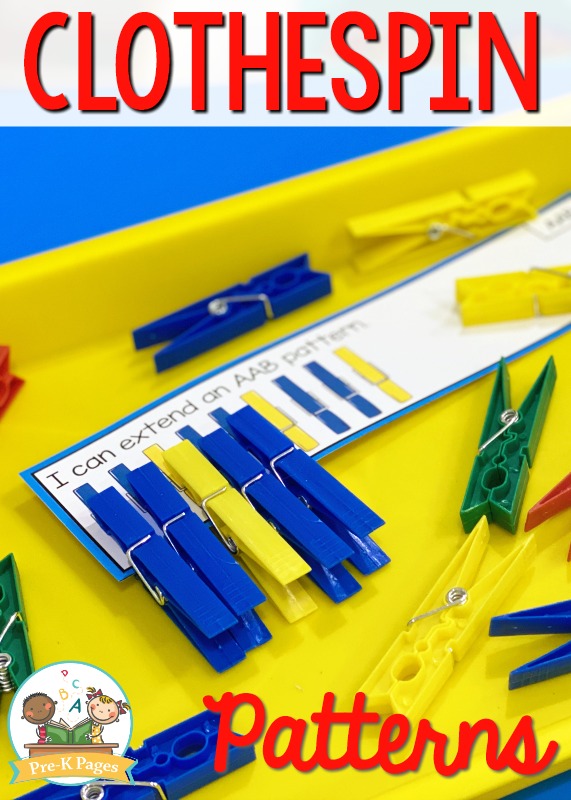 It can take months or even an entire school year for preschoolers to achieve mastery of patterning. For this reason, it's important to provide your students with plenty of patterning practice all year long.
The Preschool Unit for Preschool can help you accomplish the goal of providing your little learners with opportunities to practice their patterning skills all year long.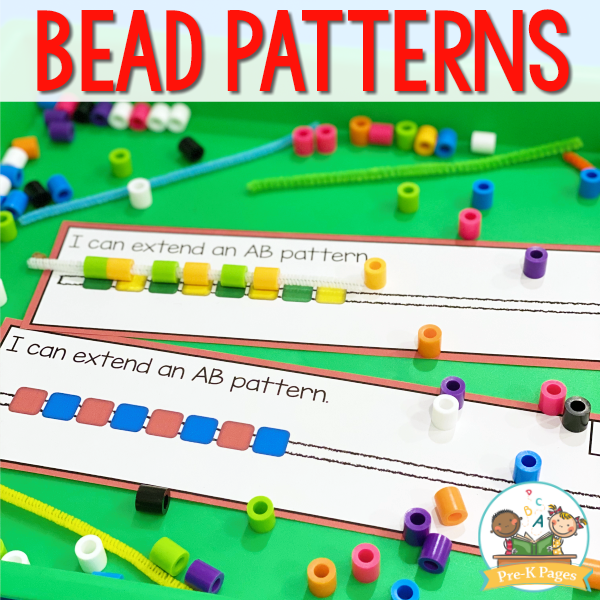 Ways to make patterns
Sound/Rhythm
Movement
Concrete Objects
Color
Shape
Size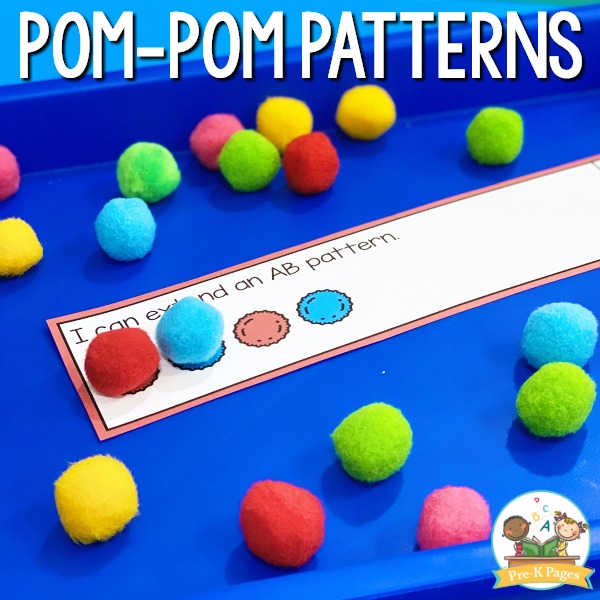 Pattern Activities
There are so many different ways to make patterns, you're really only limited by your imagination! Here are a few more ideas to get your creativity flowing.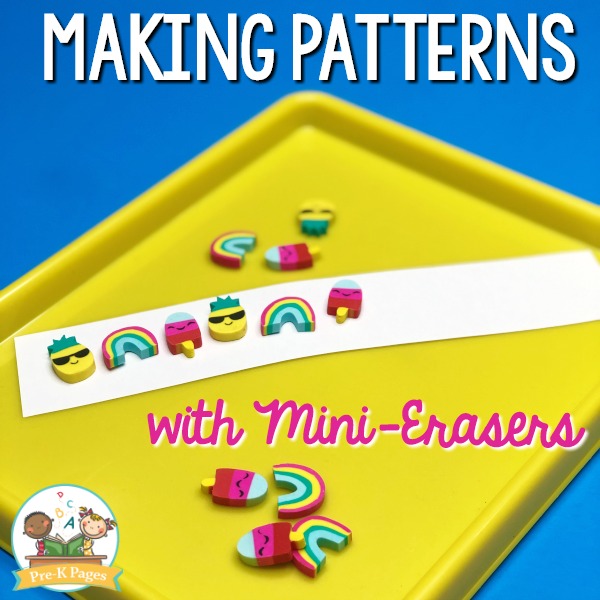 You can find inexpensive mini erasers at Target, Party City, or Oriental Trading to match just about any theme. Your kids can use the mini erasers to make patterns on paper.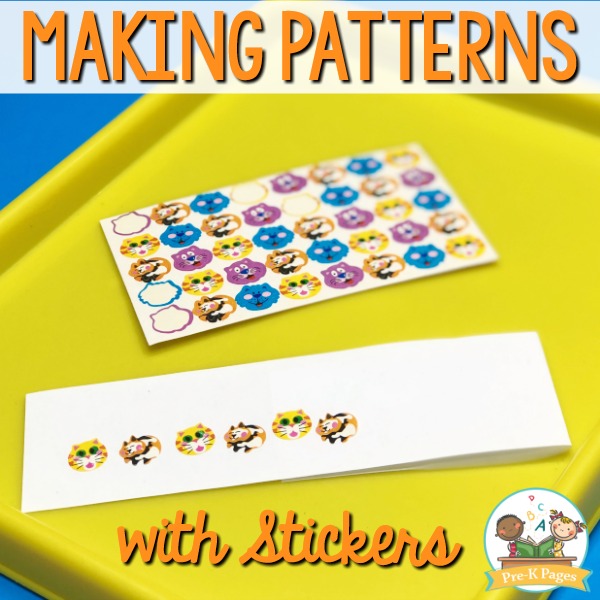 You can often find stickers at the dollar store. Give your kids some inexpensive stickers and invite them to make patterns – this will make their day!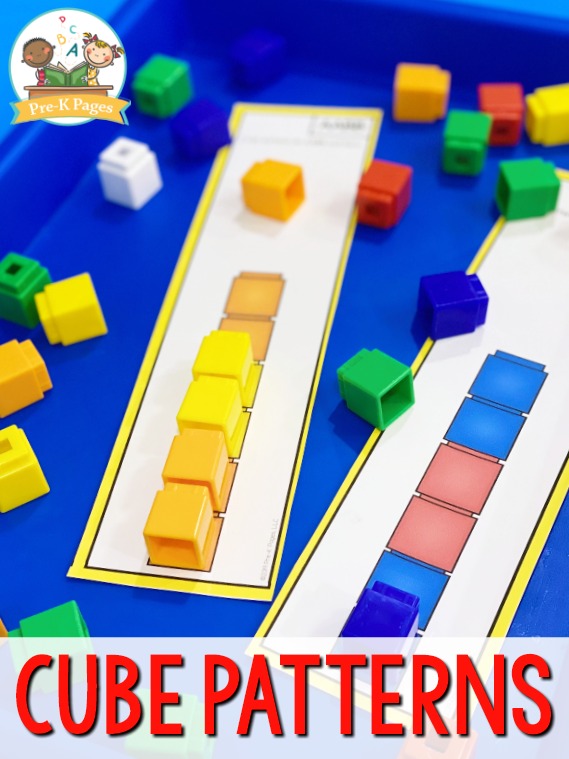 Cubes are a staple in most early childhood classrooms. Invite your students to use these cubes to make patterns.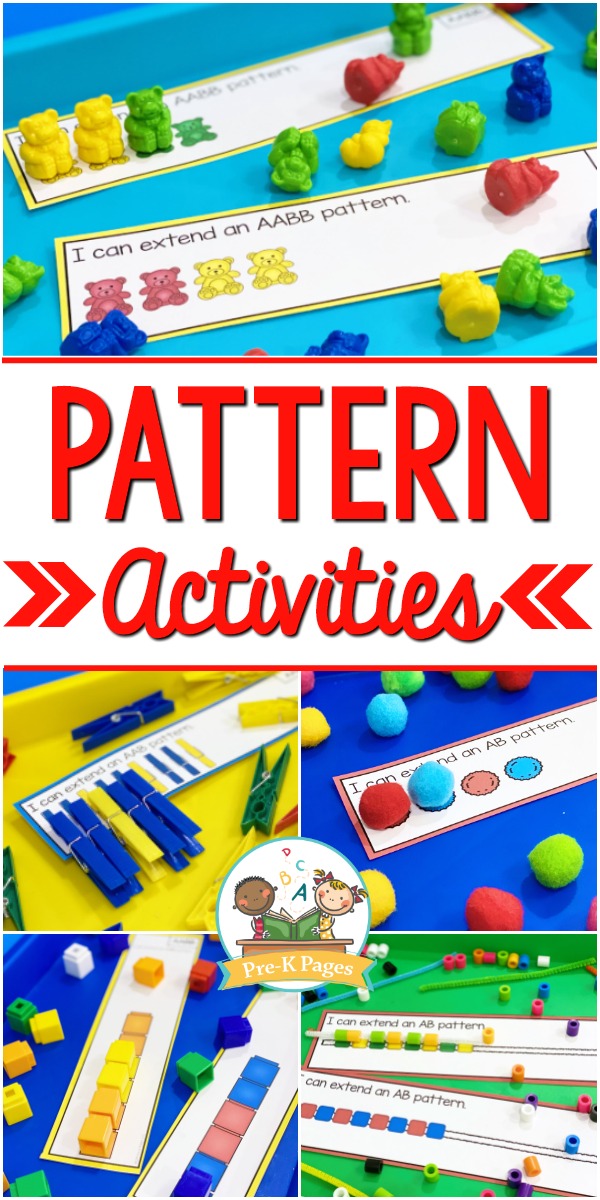 Books about Patterns
More Math Ideas