Holiday time can be a great time for kids to explore and practice family or adult activities. My children love it when they get to wrap gifts, just like the adults they know. And they get to use tape (something that they may not get many opportunities to use). Try out this Christmas gift wrapping center with your children.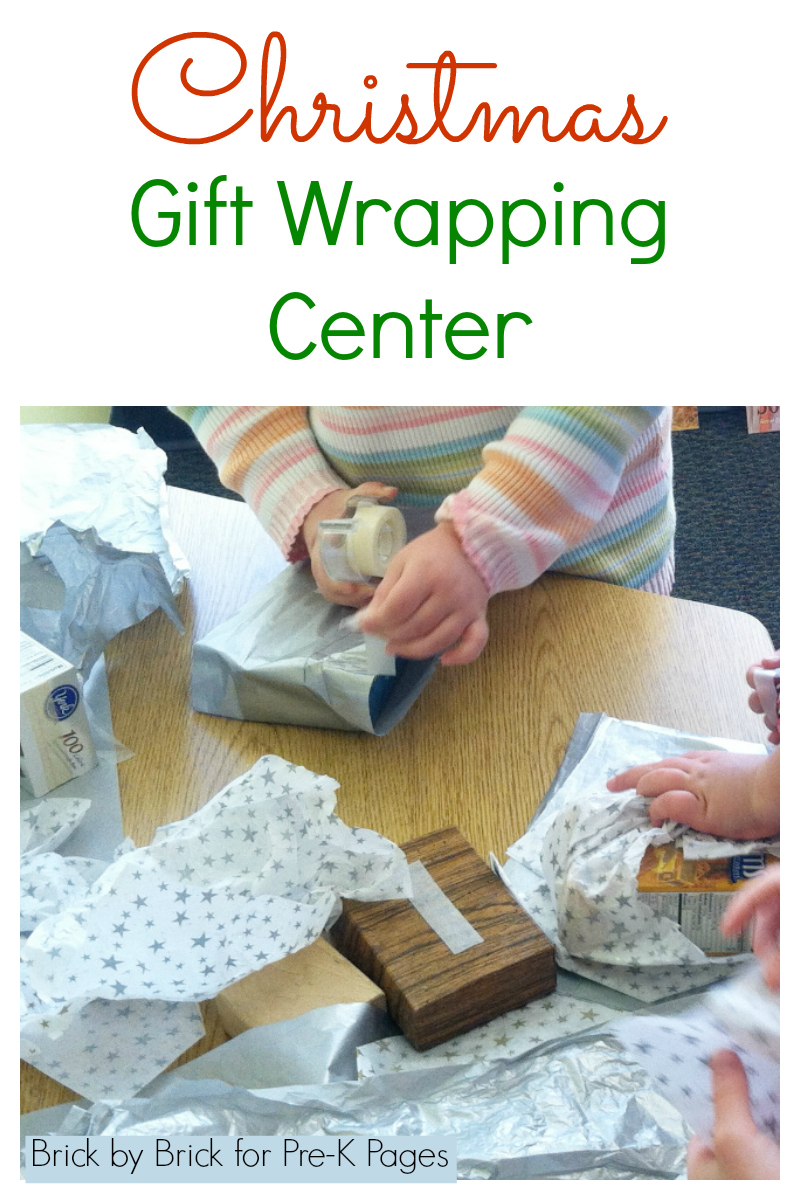 Christmas Gift Wrapping Materials
You will need the gift wrapping basics: things to wrap, wrapping paper, and tape. Use the Dramatic Play Holiday Wrapping Station Kit for fun printables to add to your gift wrapping center.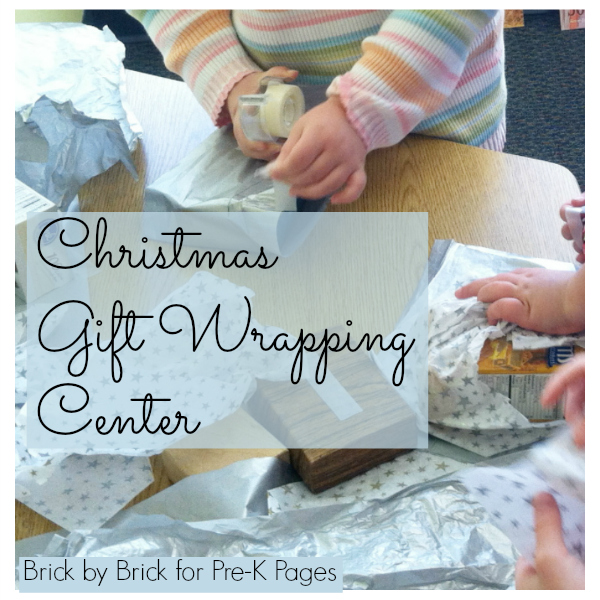 Things to Wrap: We used small food boxes and gift boxes stuffed with newspaper and sealed (with glue or tape). We added a few small wooden blocks to wrap, too. Add whatever small items could be wrapped by your kids. Keep the items fairly square or rectangular so wrapping will be easier.
Wrapping Paper: We've found that tissue paper is easier to use than regular wrapping paper. The tissue paper is thin enough to manipulate around packages, easier to fold, and easier to hold with tape. Buy colorful paper from the dollar store to use for this activity. While you're at the dollar store, pick up several rolls of clear tape to use, too.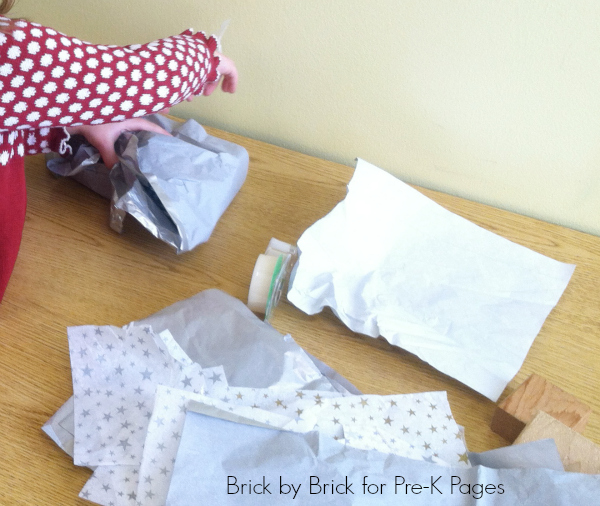 Christmas Gift Wrap Center
Place the items to be wrapped on a table. Cut pieces of tissue paper into smaller squares, large enough to go around the items. Lay the cut paper and tape on the table. Add scissors if you choose. (We found that cutting the tissue paper was challenging for kids, so we didn't use scissors.)
If you choose, set up the gift wrap center as a "store" with related props–signs, cash register, telephone, and so forth. (Use the items from the dramatic play holiday wrapping kit in your store.) Or set up your center as a wrapping presents activity at home.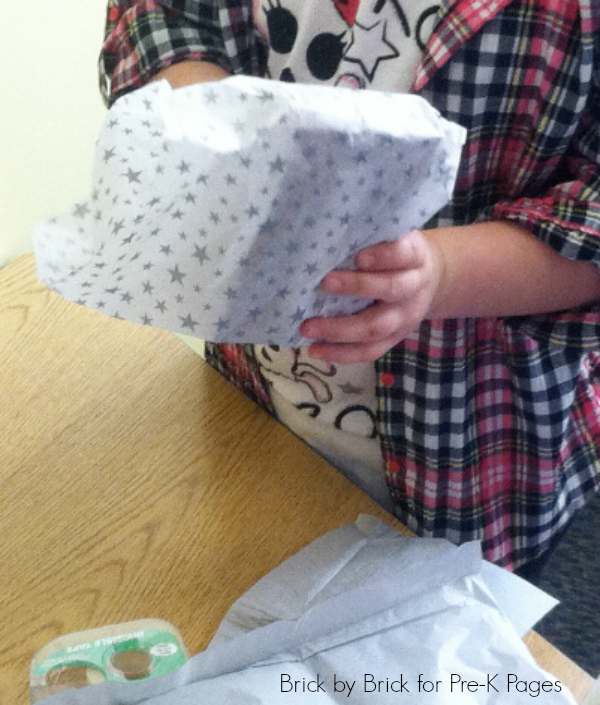 Our kids wrapped the boxes and gave them to others to open. We reused the paper for wrapping as much as possible. Our kids enjoyed the process of wrapping and unwrapping the boxes.
This center is a great way for children to play out adult roles and to practice holiday traditions. Use the gift wrap and tape also provides great practice with fine motor skills and coordination. Holding paper in place, tearing tape, and positioning the tape correctly all give those small muscles a workout.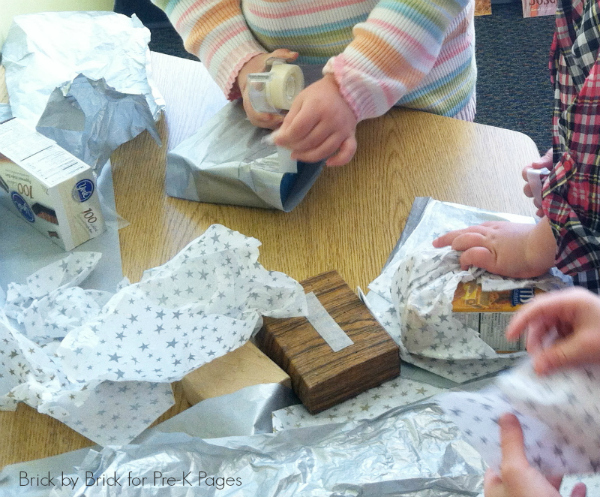 Plan for what you will do with the used tissue paper. You can reuse it for wrapping if you will use the wrapping center for multiple days. You can use it for collages or other activities. Our paper was well-used, wrinkled, torn, and so forth. We gathered it and trashed it, just like you do after opening gifts at Christmas.
BIO: Scott Wiley, an early childhood educator for 30 years, is editor for Pre-K Pages. He also blogs at Brick by Brick, exploring the connection between play and learning. Connect with Scott on Twitter, Facebook, and Pinterest.
More Christmas Ideas