Kids love play dough, and they love to decorate pumpkins. This activity combines these two activities for some fall sensory fine motor fun!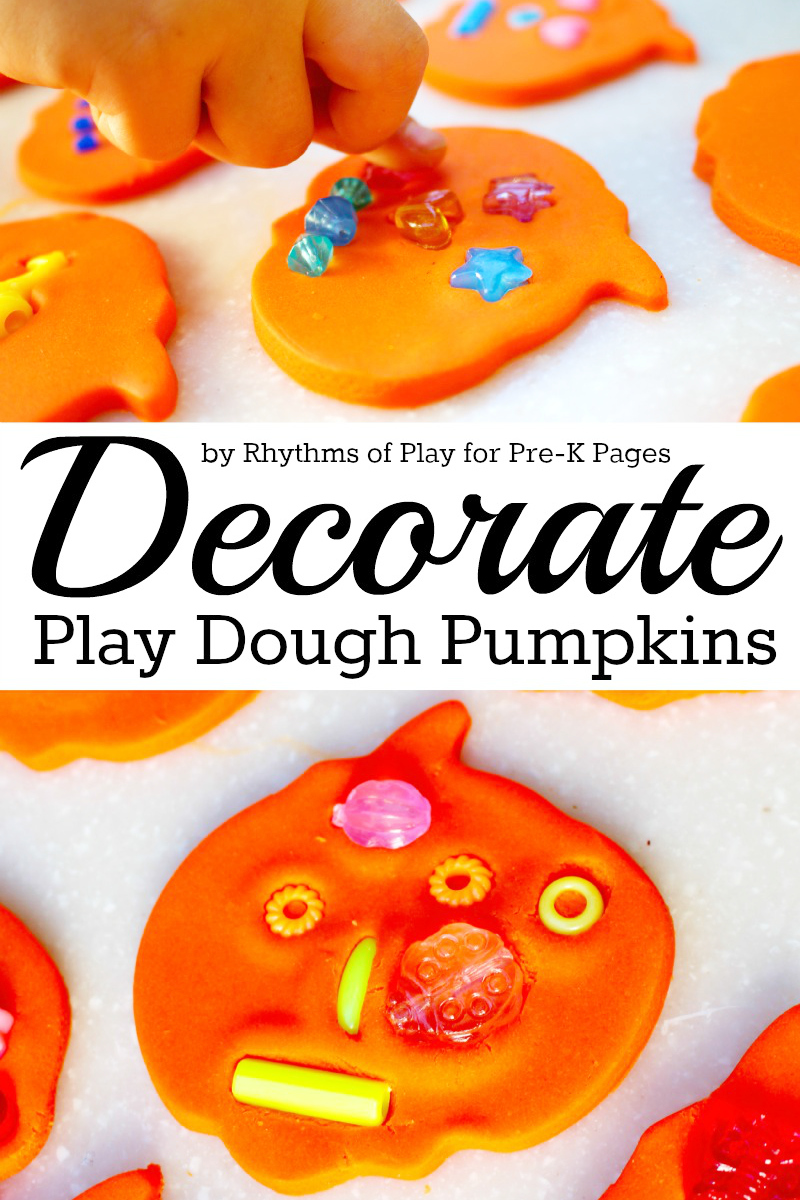 Sensory Play with Fine Motor Practice
In this activity children will roll play dough, use cookie cutters to make pumpkins (or form them by hand), and decorate their play dough pumpkins. It requires very little set-up, and can be used to build a number of different skills.
While decorating pumpkins, kids will develop
The sensory systems in the body (tactile, visual, proprioceptive, etc).
Fine motor muscles of the hand used for writing and hand work.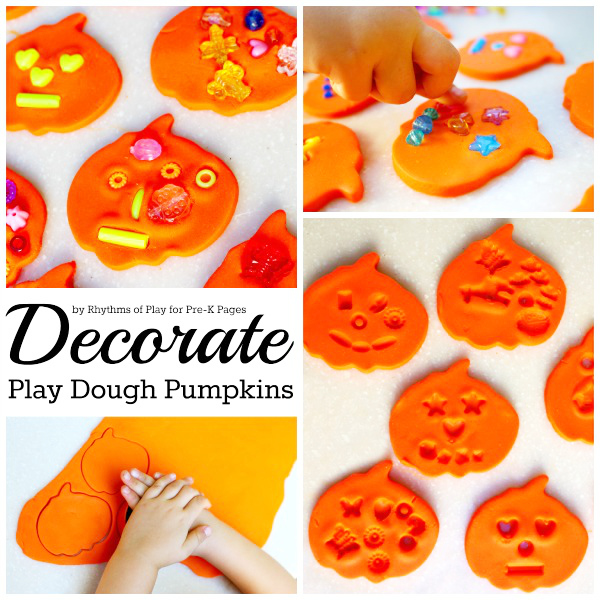 Preparation
Supplies Needed:
Place play dough, rolling pin, and cookie cutters on a work surface. Invite children to roll out the dough and make play dough pumpkins. Pumpkins can also be made by hand or using a circle cookie cutter, play dough scissors, play dough knives, or play dough pizza cutters.
Decorating Play Dough Pumpkins
Give the children beads and invite them to decorate the pumpkins however they wish. There is no right or wrong way to do this. Children can even choose to use scraps of play dough instead of the beads.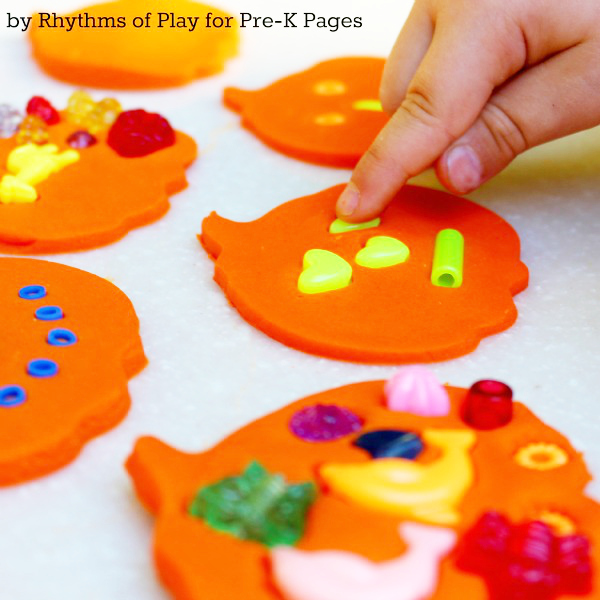 Some children may choose to use the beads to make impressions as opposed to leaving them in the dough. This is all perfectly fine. Allow children to express and explore their own creativity in whatever way works for them.
When commenting on their work, focus on effort and what you see. Make comments such as "You really worked hard to make this." or "I notice you used the heart beads to make eyes." Your comments could also encourage the child to explain their thinking or process. ("Tell me about this part.")
Decorating play dough pumpkins is a great activity to develop the sensory systems in the body and fine motor skills. Sensory play is important for the full development of the child, while fine motor practice prepares the muscles in the hand for writing and hand work.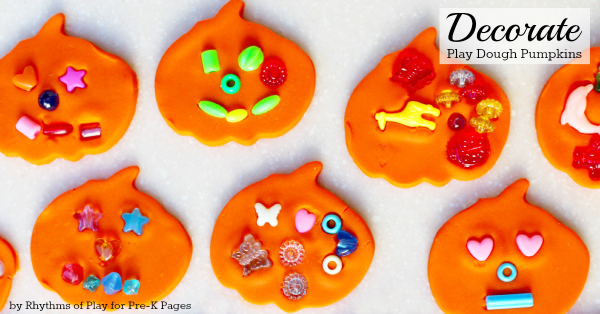 BIO: Nell believes in the magic of childhood, spending more time outdoors than indoors, and making this world a greener place to live. She is the creator of Rhythms of Play — where parents can find simple tips, crafts and activities to keep the kids busy all day. Check out her amazing All Season Hand and Fingerprint Tree. You can connect with her on Facebook, Pinterest, and Twitter.
More Pumpkin And Halloween Ideas