This invitation to explore color mixing on the light table is perfect as the seasons are changing. The colors of autumn leaves are mesmerizing both in nature and on the light table!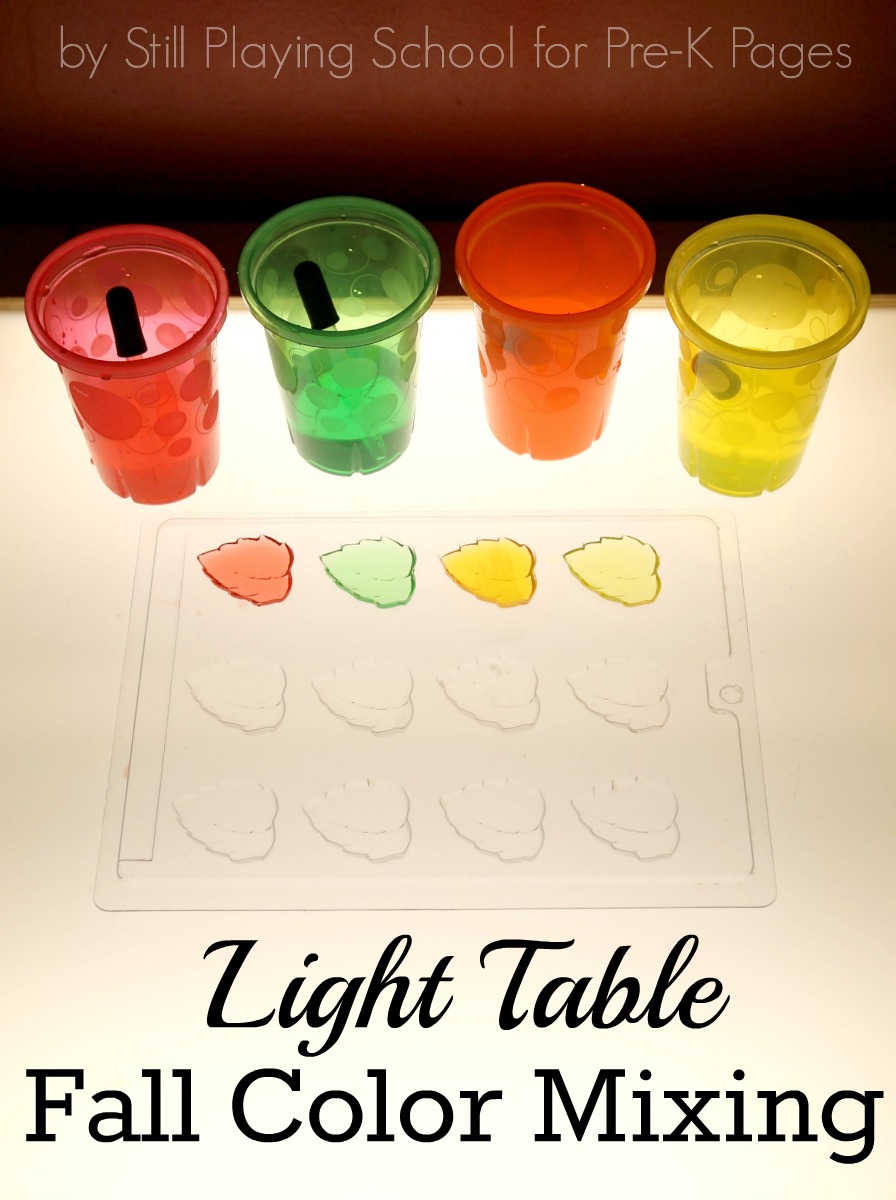 Fall Colors on the Light Table
You will need:
Light table
Water
Cups or dishes
Prep by coloring water with food coloring. We used gel food coloring to mix the autumn colors of green, red, orange, and yellow water. Place an eye dropper in each water container.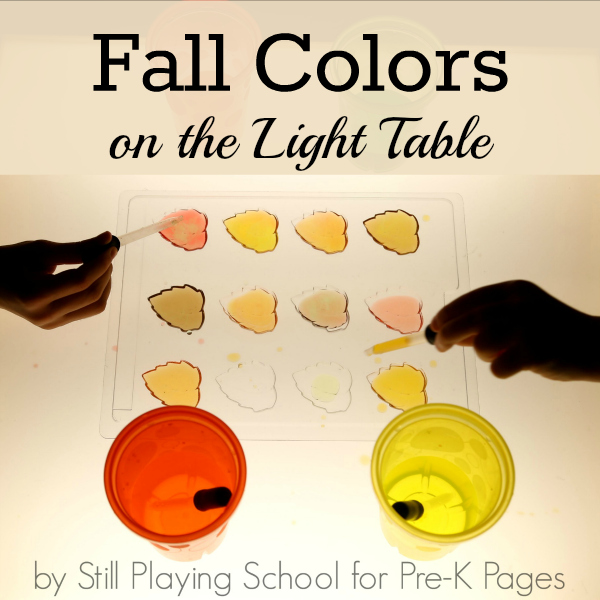 Present the eye droppers, the fall leaves tray, and the colored water on the light table. If you are concerned about spills, you can put the tray in a transparent bin to catch any drips. Keep a towel or paper towels nearby as well.
Ask the children to name the colors. Where else do we see these colors during the season of fall? The leaves in the trees are changing and falling. We're going to color our own leaves with these same colors.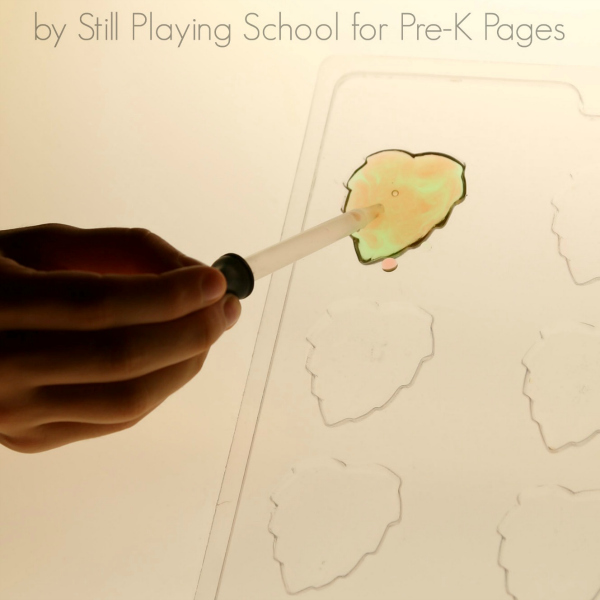 Fill Leaves with Color
Demonstrate for the preschoolers how to use the eye droppers to carefully fill the leaves with color. We remind our kids to squeeze the bulb of the eyedropper, put it in the water, and let it go. Squeeze, dip, let go.
After practicing how to fill one leaf with one color, demonstrate how to mix two colors together. The way the colored water swirls on the light table is so exciting! Discuss how colors change as they mix together. Yellow and red combines to create orange. What happens to our leaf if we fill it with red and green?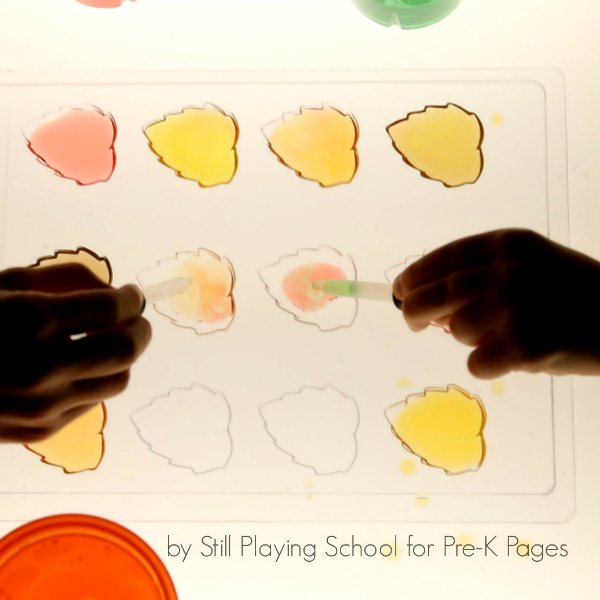 When the leaves are filled, carefully empty and wipe the tray clean. Preschoolers are sure to want to color the leaves again all season long!
BIO: Devany LeDrew is a former kindergarten teacher who writes at Still Playing School where she shares intentionally planned play based learning activities. She loves to plan ideas using the light table! Follow Still Playing School on Facebook, Instagram, Pinterest, and Twitter!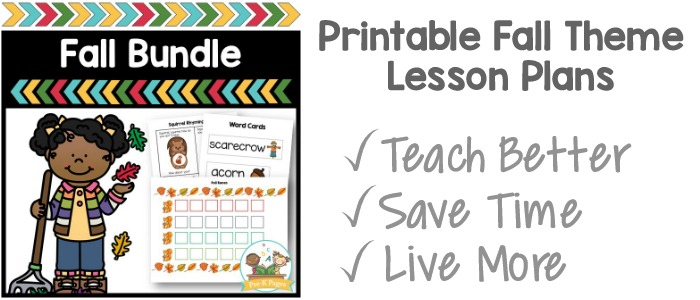 More Fall Ideas