Many preschool and kindergarten teachers like to make a picture slideshow to commemorate the end of the school year.
Creating a picture slideshow is a great way to share precious memories with kids and parents, but it can be a big job- especially at the hectic end of the school year.
This tutorial will show you how to use an app to create a quick and easy slideshow on your iPad. That's one more thing you can check off your long to-do list!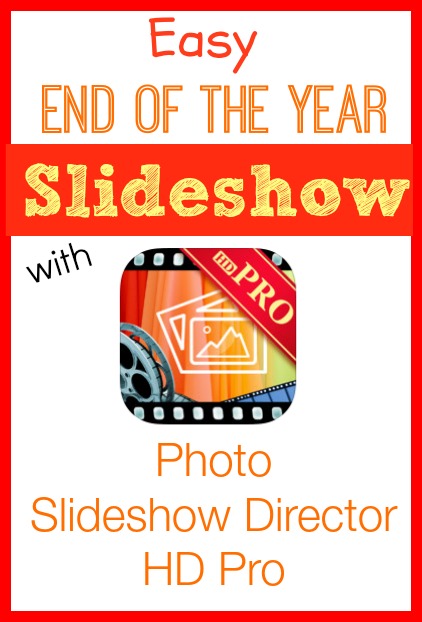 Photo Slideshow Director HD Pro App
When I was in Mississippi this winter a teacher asked me if I had a favorite app for creating slideshows. At the time I didn't have one so I did some searching and came across this app called Photo Slideshow Director HD Pro. I researched it a bit and decided to take the plunge for $3.99; it was the best four bucks I ever spent!
This app makes those long hours that you used to spend toiling over your computer creating slideshows with PowerPoint a thing of the past.
On my Facebook page I recently asked you what was on your to-do list for the end of the school year. Many of you said you were busy creating slideshows so I thought it was the perfect time to share this little gem of an app with you.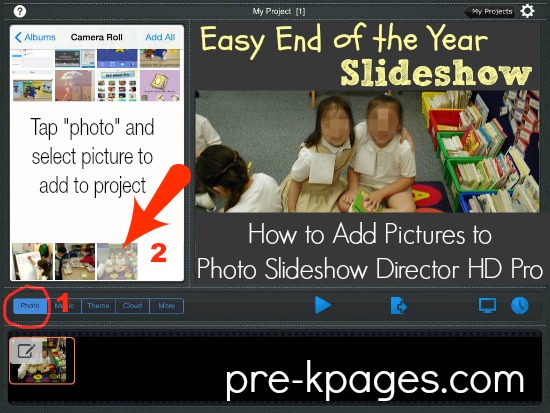 Gathering and Organizing End of Year Your Slideshow Pictures
To add photos to the app directly from the camera roll on your iPad simply open the app and touch the photo tab.
If you didn't take your pictures with your iPad no worries, just e-mail them to yourself and open the e-mail on your iPad. Next, save the pictures to your camera roll so you can use them to create your slideshow.
If you want to use customized slides for the title slide and other placeholders it's easy to do. Just create your customized slides in PowerPoint and then save the slides as .jpg files. Next, send the images to yourself as email attachments, open the email on the iPad and add the images to your camera roll.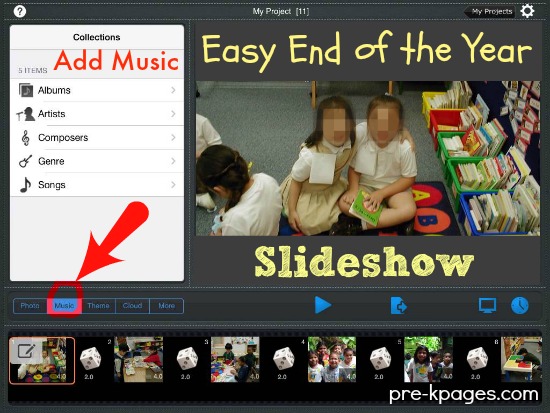 Choosing Your End of Year Slideshow Music
Adding music to your end of the year slideshow is a snap! Just tap the word "music" and then select music from your iPad. Remember, if you will be sharing your slideshow with others be sure to choose royalty free music.
How to Add Text to Your Slides
You can add text directly on your pictures by selecting "more" then "add text." Here you can choose your text size and color, it's really that easy!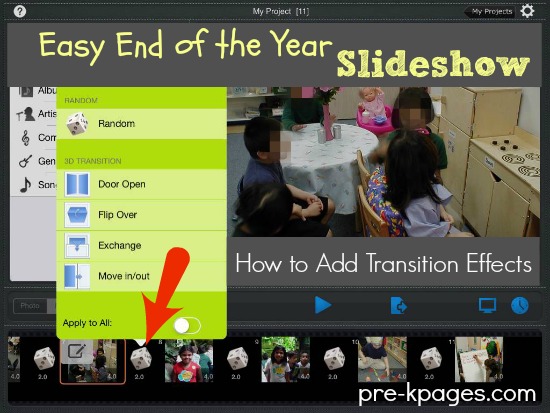 How to Add Transitions to a Picture Slideshow
This is the fun part! Adding fancy transitions and effects is super easy with Slideshow Director, just tap the image of the dice that appears between each picture. Here you can choose your transition effect from a menu.
You can select a different transition for each slide or you can apply one transition to all slides with one tap.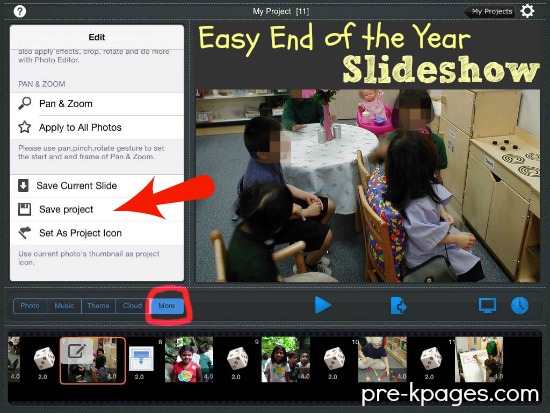 How to Save and Share Your Picture Slideshow
There are several ways to publish and share your picture slideshow from the app. If you have a big graduation celebration, the easiest way to share the slideshow with an audience is to connect your iPad directly to your projector using an Apple VGA adaptor cord.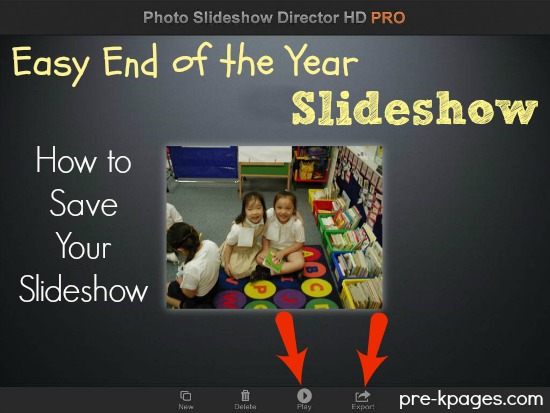 After you choose to save your slideshow you can opt to play it directly from the app or export it. One of the save options allows you to save the slideshow to the camera roll. Once you have saved your slideshow to the camera roll you can e-mail it to yourself (if it's not too large), then save it to your computer. Exporting to DropBox is also an easy way to save the file so you can access it on your computer.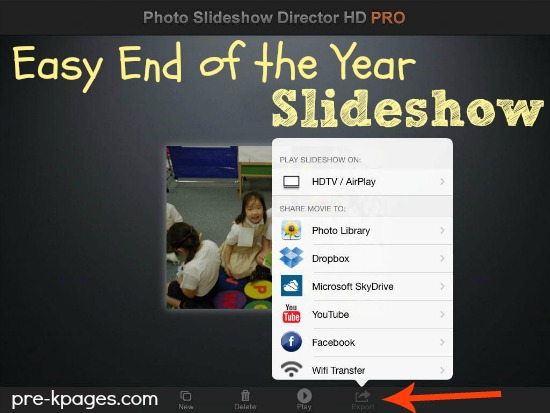 The export options allow you to mirror your slideshow to your TV, or upload it to Facebook, YouTube, and Dropbox directly from the app if you prefer.
I know you're wondering how long it took me to create a slideshow from start to finish, right? Including the time it took me to log-in to my iTunes account and download the app it took me twenty minutes. The majority of that time was spent adding text to pictures. I already had all of my slideshow pictures in an album so uploading them was a breeze. I didn't add text to all the pictures, just the ones that appeared in a category first.
Please note, I am not affiliated with this app at all, I just found it to be really helpful. If you aren't familiar with the Internet, how your device works, or the app store, then perhaps this isn't the best choice for you.
Burning Your End of Year Slideshow to a DVD
Here are my thoughts on burning your slideshow to DVD:
Yes, it can easily be done
DVDs are expensive, especially if you have a large class or two classes
A DVD must be shown to people in person
A DVD must be played on a DVD player
It is extremely time consuming to burn a large number of DVDs
I believe in working smarter, not harder. I encourage you to consider the following points below when it comes to burning your slideshow to DVD:
DVDs won't be around much longer, remember cassette tapes?
If DVDs are going to be extinct soon, so will DVD players
Sharing the video with parents electronically allows them more flexibility in how they view and share it with family and friends.
Sharing the video electronically instead of burning to DVD will save you hours and hours of work
If you absolutely must burn your slideshow to a DVD, simply email the video to yourself directly from the app or export to DropBox. Open the email or access DropBox on your computer and download it, the file is in MP4 format. Save the file to a safe location on your computer, external drive, or flash drive and then burn it to DVD or convert it to another format.
If the parents of your students can afford a DVD player then they probably also own a basic smartphone; as outlined and researched in Ruby Payne's book Understanding the Framework of Poverty.
Photo Story Deluxe 2014 is a tool for creating a quick and easy DVD.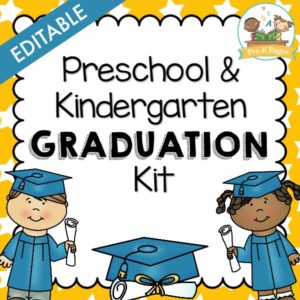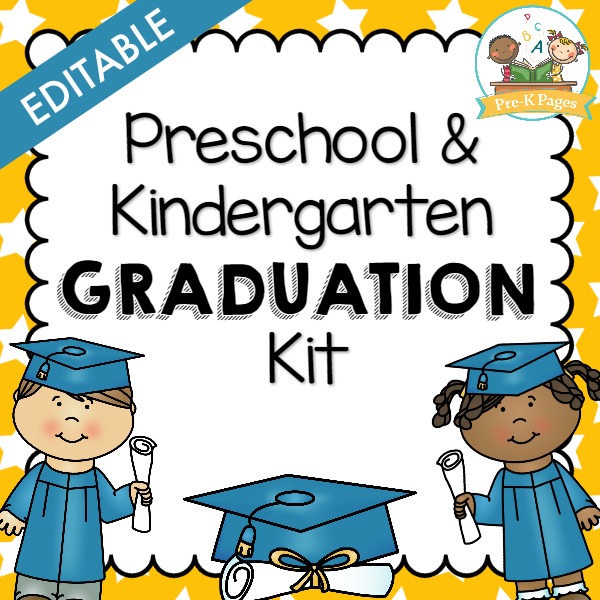 Need help planning for a preschool or kindergarten graduation? Check out my Printable Graduation Party Planning Guide for step-by-step directions and editable printables to make planning for a graduation a breeze!
More Graduation Ideas