The end of the year seems to be filled with activities related to holidays. But sometimes you cannot include holiday themes or you want to explore things that are a little different from the traditional themes in December. Below are six themes, with a links to a few activities, that could be related to holiday time but can be explored with no reference to any specific holiday. Use these ideas to expand the exploration possibilities in your classroom at this time of year.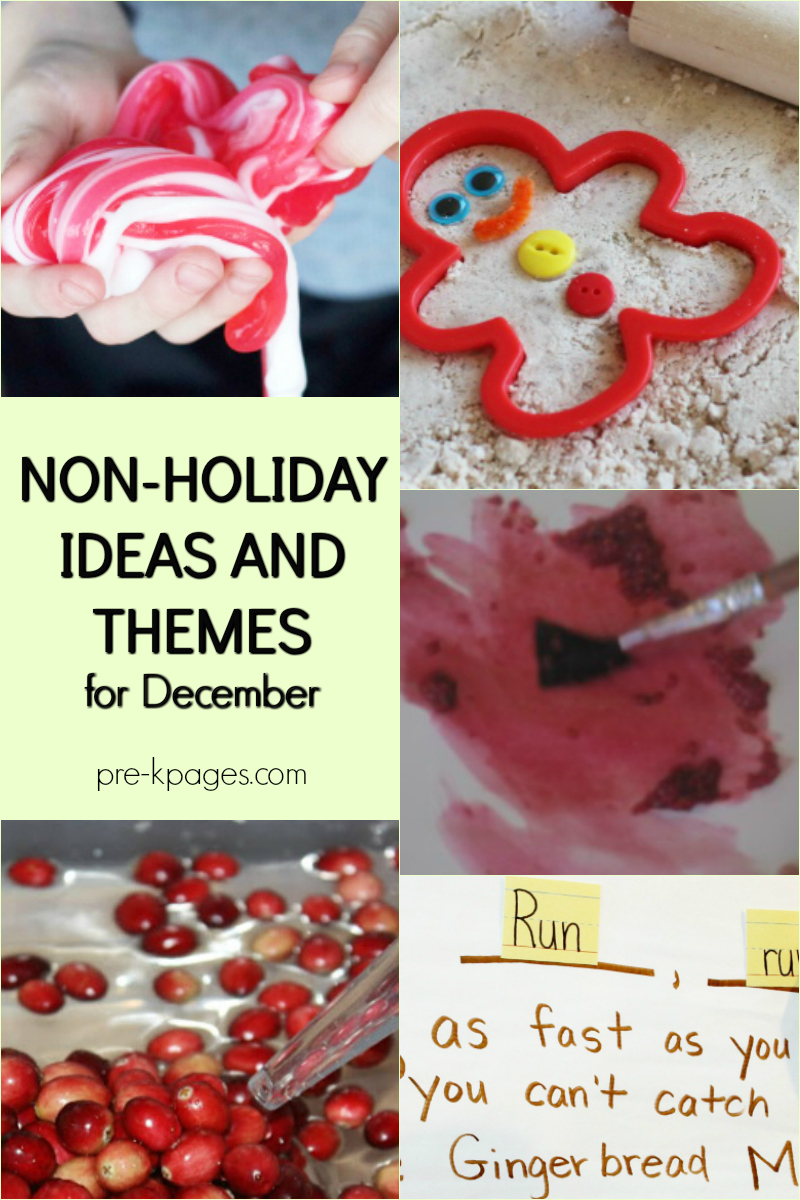 Non-Holiday Ideas for December
GINGERBREAD
Gingerbread can be cooked, enjoyed, and explored as activities for preschoolers. You could connect this exploration to reading versions of the tale The Gingerbread Man or explore this bakery treat all on its own. Here are a few ideas for this theme:
CRANBERRIES
Cranberries are a fall and winter fruit so they make a great theme for the end of the year. Explore them in different ways and learn about where and how they grow. A few cranberry-related ideas:
PEPPERMINT
Peppermint is available in different shapes and forms. Exploring the scent and taste of peppermint as well as the red and white color will be fun for preschoolers. Here are a few ideas: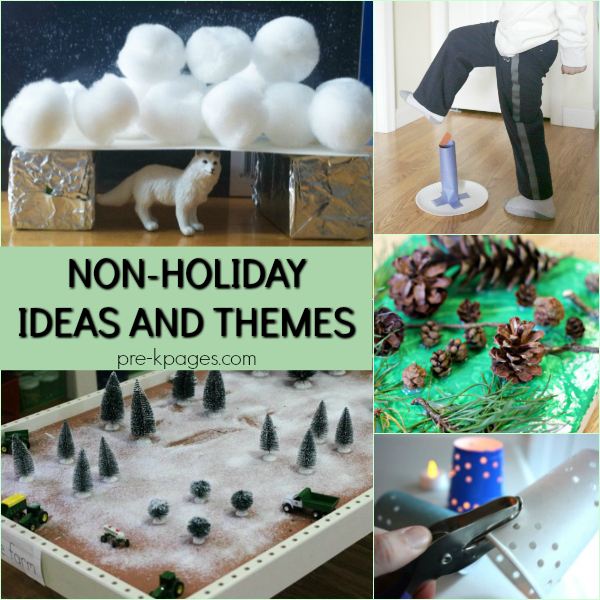 Fun Preschool Themes for Holidays or Not
CANDLES
Many different types of holiday celebrations use candles. While burning candles may be a challenge with younger children, you can find other ways to talk about candles and stay safe. Check out these ideas for a start:
EVERGREENS
You could do activities on evergreens, exploring these trees that stay green throughout the winter. Or compare these trees with trees that lose their leaves. Children enjoy learning about the world around them and trees are a great subject. Get started with these ideas:
ANIMALS IN WINTER
Animals in the winter can be a fun theme, whether you focus on animals that live in snowy, icy environments or animals that hibernate in winter or animals that transition to live both in warmer and colder weather. Here are a few ideas:
What other themes have you used at the end of the year?
More Winter Activities