Have your kids started to notice any signs of fall yet? Fall, or autumn, happens at different times of the year depending on where you're located. Some places have beautiful red, yellow, and orange leaves, and cooler weather; in other areas the fall changes are more subtle.
No matter where you live, your little learners will have a blast with this fall themed sensory bin! It's super simple to set up at home or in your preschool classroom.
The secret to a successful sensory play experience is to not overthink what to put inside or how the kids should use it. The simpler the sensory bin, the more fun your kids will have playing and learning.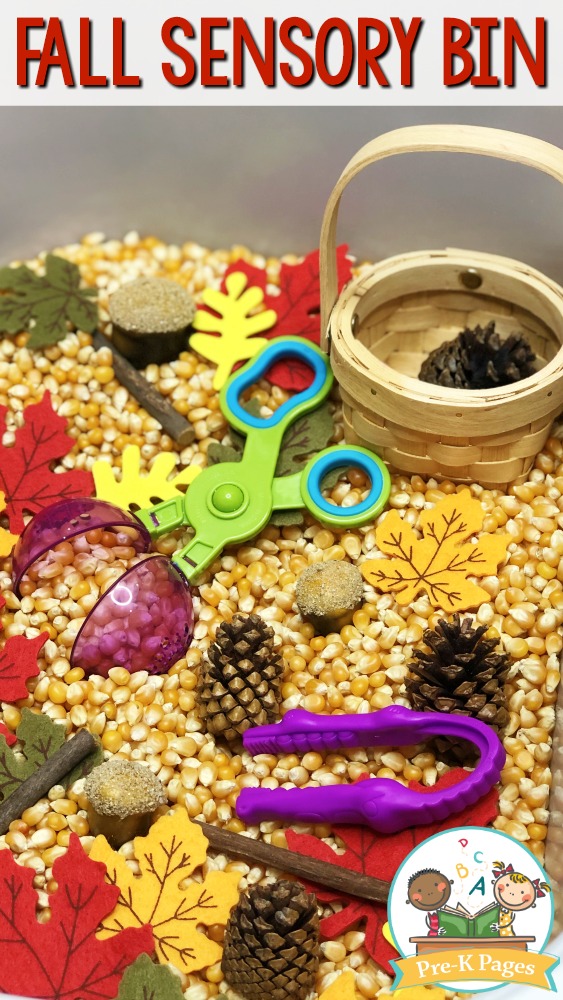 Fall Sensory Bin
If the concept of sensory bins is new to you, I encourage you to learn more about what they are and how they work.
The most engaging types of sensory play are open-ended experiences without any pre-defined outcomes of playing with or exploring the materials inside the bin.
Children use their senses, imagination, and creativity to freely explore the materials inside the sensory bin without any expectation of an end product.
Providing your students with sensory play provides opportunities for them to engage in meaningful learning activities as they touch and explore the materials inside the sensory bins.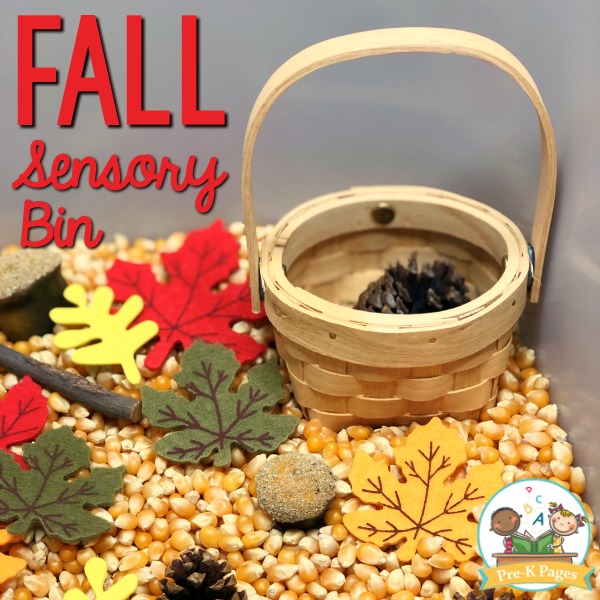 Fall Sensory Bin Supplies
To set up this fun fall sensory bin experience, first you'll want to gather your materials.
Unpopped Corn Kernels
Fake Leaves (Dollar Store)
Tweezers (Gator Grabbers)
Fake Acorns (Dollar Store)
Bubble Tongs (Handy Scoopers)
Mini Baskets (Dollar Store)
Pine Cones
Twigs
Small Hand Brooms
I used corn kernels for this particular sensory bin activity, but there are plenty of other sensory bin filler options out there to choose from – use the filler that works best for you and your students.
Trust me, you'll need those little hand brooms because if the corn gets on the floor (and it will!) can be slippery. Just have the kids sweep up with the hand brooms and you'll be good to go!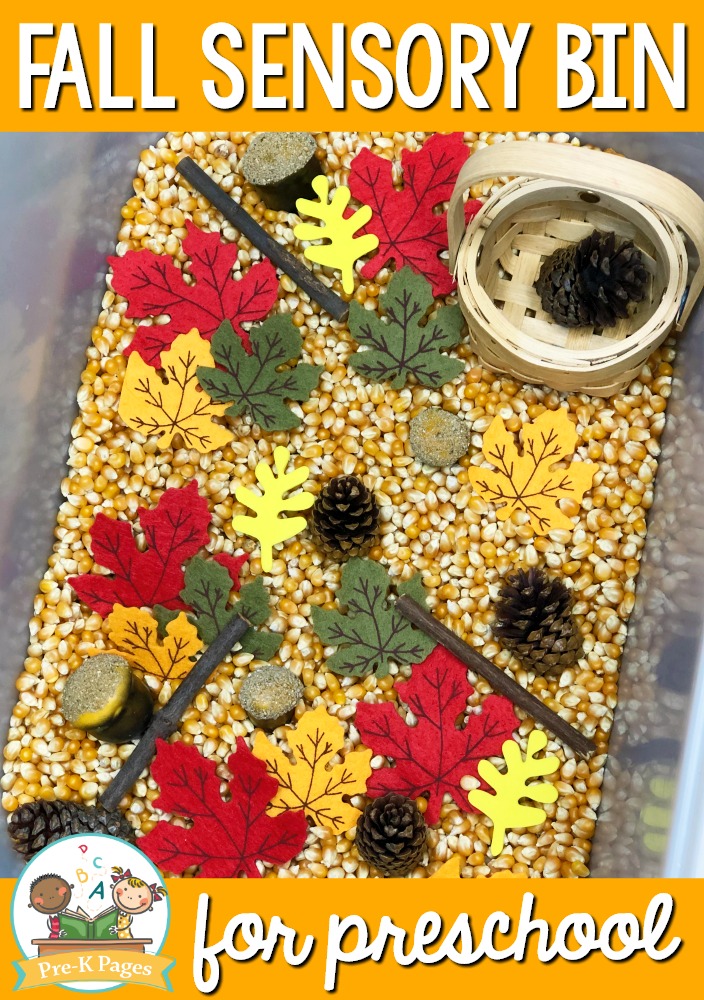 Autumn Sensory Bin
Introduce the tweezers to your students and demonstrate how they can use them to pick up the leaves and place them in the baskets, this is wonderful for developing fine motor skills.
Invite your kids to use the bubble tongs to place pine cones and acorns in the baskets for additional counting and one-to-one practice.
Your kids may choose to just play in the corn, but don't get discouraged! They're still getting plenty of fine motor practice as they manipulate the scoops, tweezers, and items in the bin.
The most important thing about any sensory experiences is that your children are having fun while learning through play!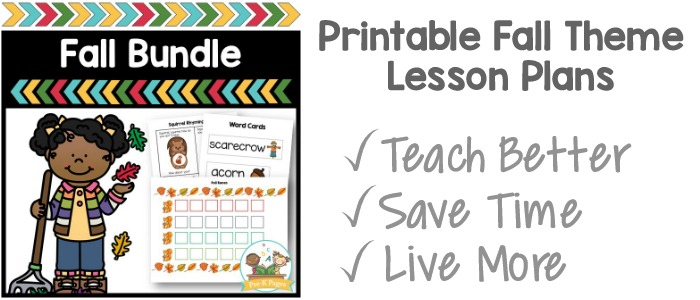 More Fall Activities
Are you looking for more Fall ideas? Check Out These Activities Below!
Farm Sensory Bin
Acorn Science Activity
Colored Corn Art Mosaic
Scarecrow Sensory Bin
Best Books About Fall
More Ideas for Fall