Do you struggle to find time to change out the props in your dramatic play center? These printable props will help you easily transform your dramatic play center into a doctor's office.
Give your basic housekeeping or dramatic play center a makeover by adding some dolls and a few simple props. Your kids will love playing and learning in their very own doctor's office!
The doctor's office is perfect for a Community Helper theme!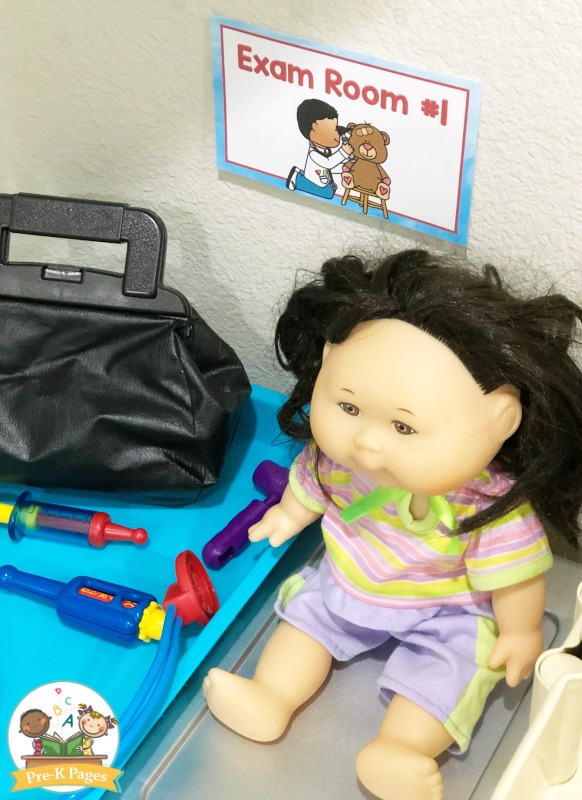 Doctor's Office Dramatic Play
This packet also provides research that explains how dramatic play supports academic learning. The doctor's office kit is infused with literacy, math, and writing opportunities that support current learning standards.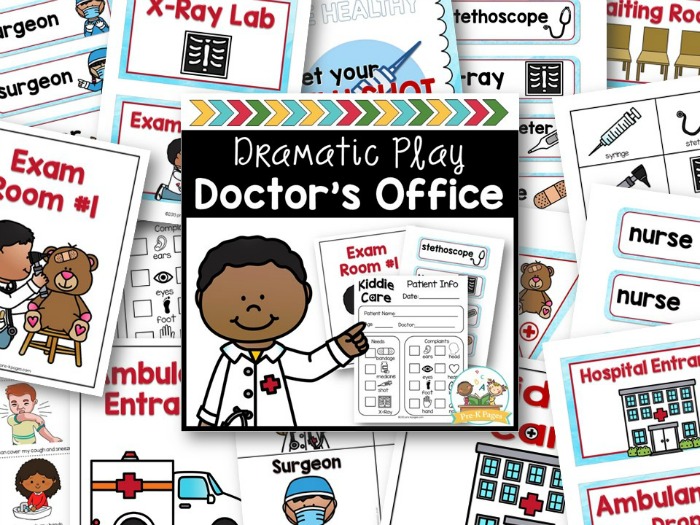 Contents
The 66 page Dramatic Play Doctor's Office Kit includes the following printables:
20+ Signs (color + b/w)
Banner (color + b/w)
Forms (b/w)
Role Playing Name Tags (color)
Pocket Chart Picture Cards (color + b/w)
How to Stay Healthy (color + b/w)
Book List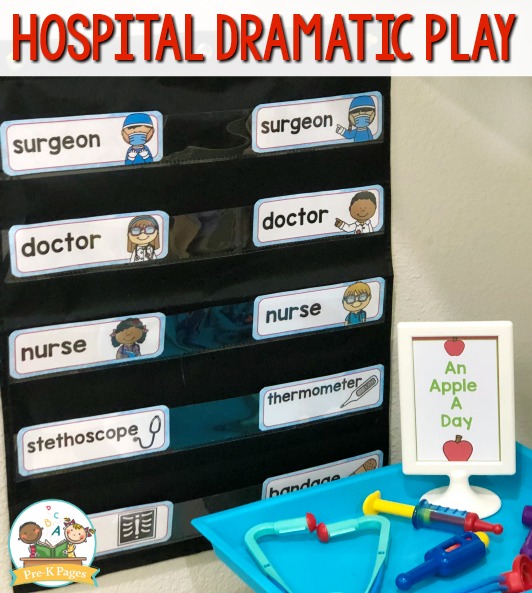 Printable Pocket Chart Vocabulary Cards
Here you can see some of the picture cards included in this kit. The picture cards include male and female doctors, nurses, and surgeons as well as diverse skin tones.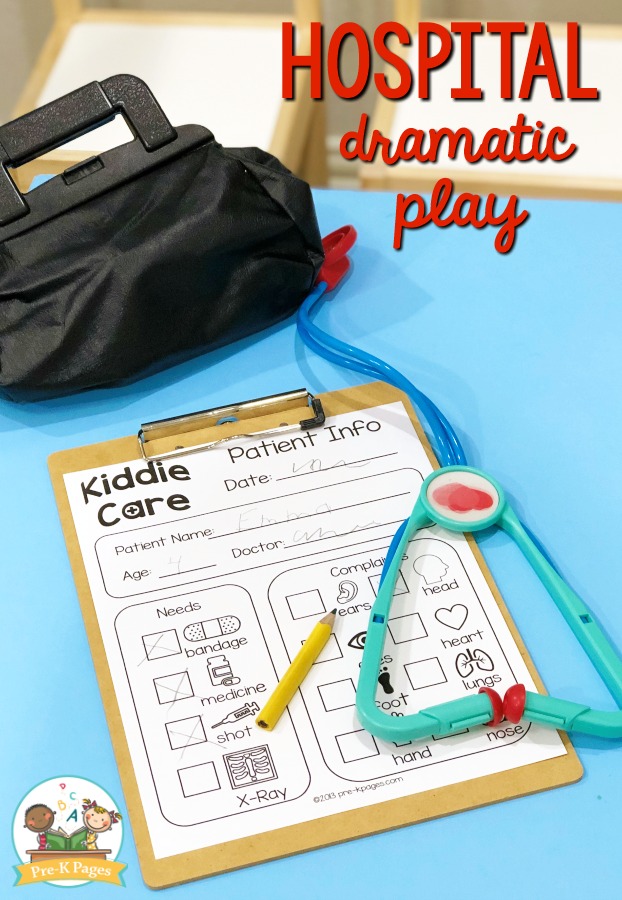 Patient Forms
You can place the patient forms above on clipboards so the nurse on duty can easily find the charts he or she needs. I prefer to use paper and pencils because the paper provides more resistance for emergent writers, but you could also place these forms in page protectors and provide kids with dry erase or Vis-a-Vis markers if necessary.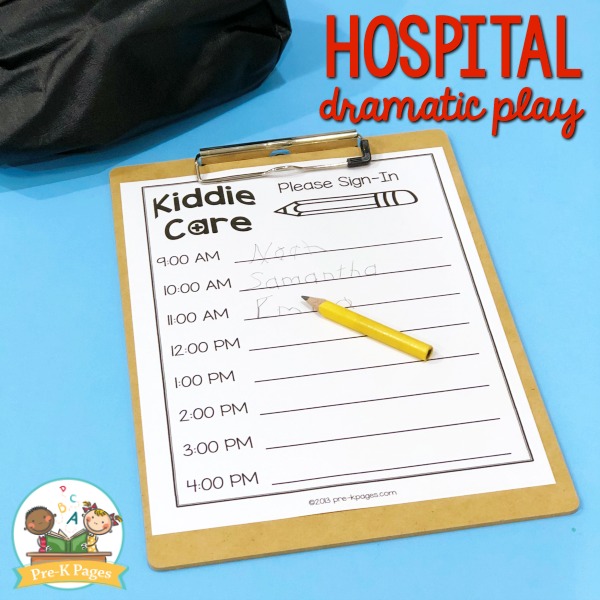 Sign In Sheets
When patients arrive at the pretend play hospital, they can sign-in on these printable sheets. The sign-in sheets are meaningful to young children and provide them with an opportunity to write for a purpose and motivation to write.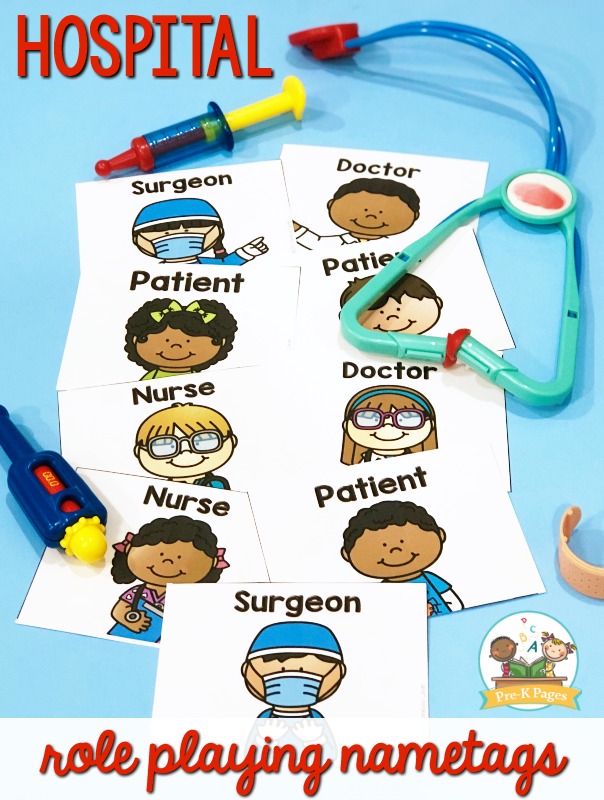 Role Playing Name Tags
There are many different people who work in the hospital. These name tags will help your little learners identify the different roles to choose from in the pretend hospital. They'll enjoy being a nurse, doctor, surgeon, or patient.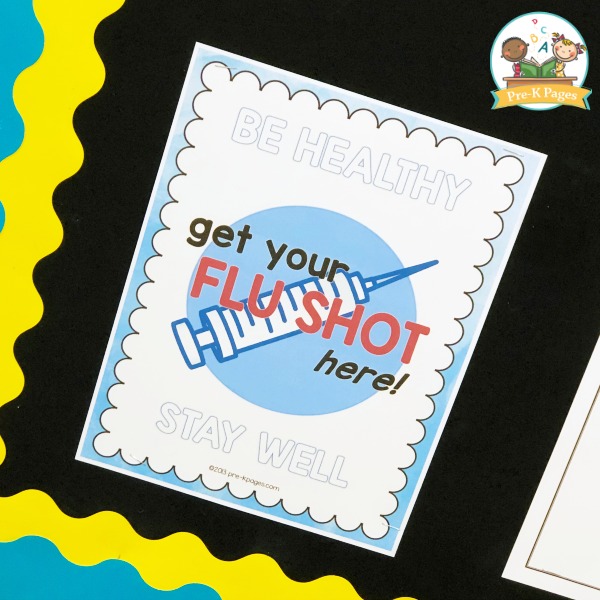 Signs
Do your students like to pretend to give each other shots? I thought so! This is one of their most favorite things to do in the dramatic play hospital. Here's a fun sign to help create a print-rich environment in your pretend play center.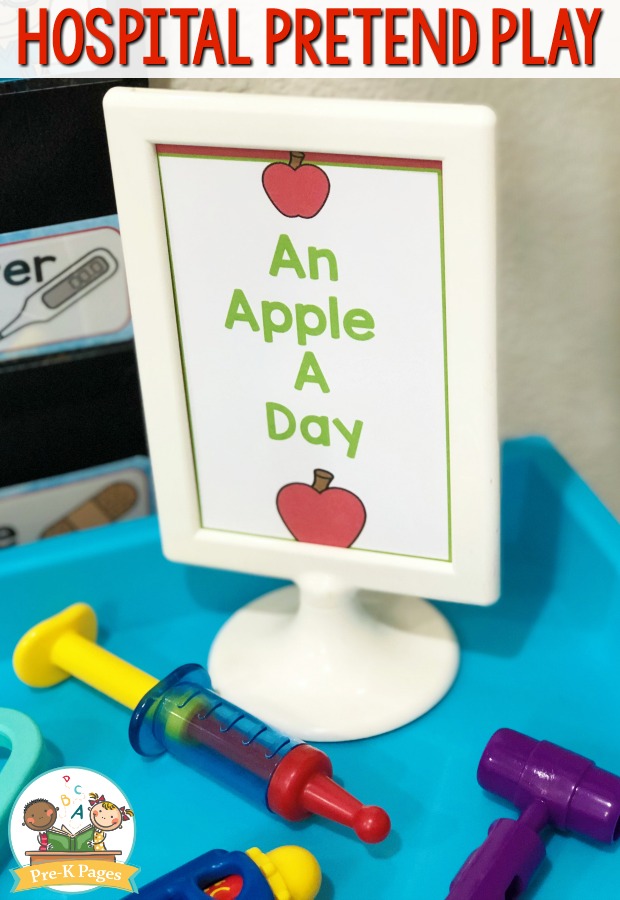 Here's a little reminder to eat healthy! This sign is shown displayed in an IKEA picture frame.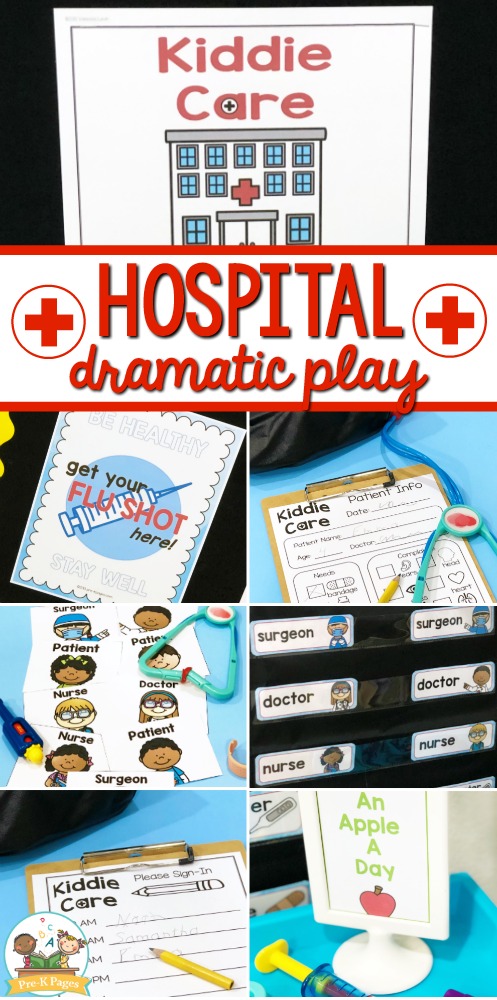 Purchase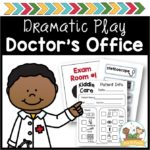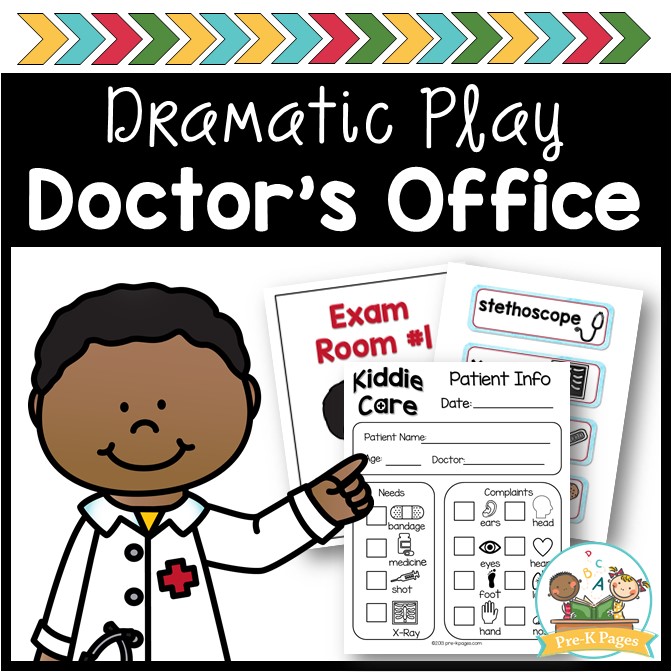 Printable props to help you transform your dramatic play center into a doctor's office. Includes literacy, math, and writing opportunities that align with current learning standards.
More Dramatic Play Themes from Pre-K Pages
Doctor's Office Play Resources