Do you struggle to find time to change out the props in your dramatic play center? These printable props will help you easily transform your dramatic play center into a fun and engaging doctor's office.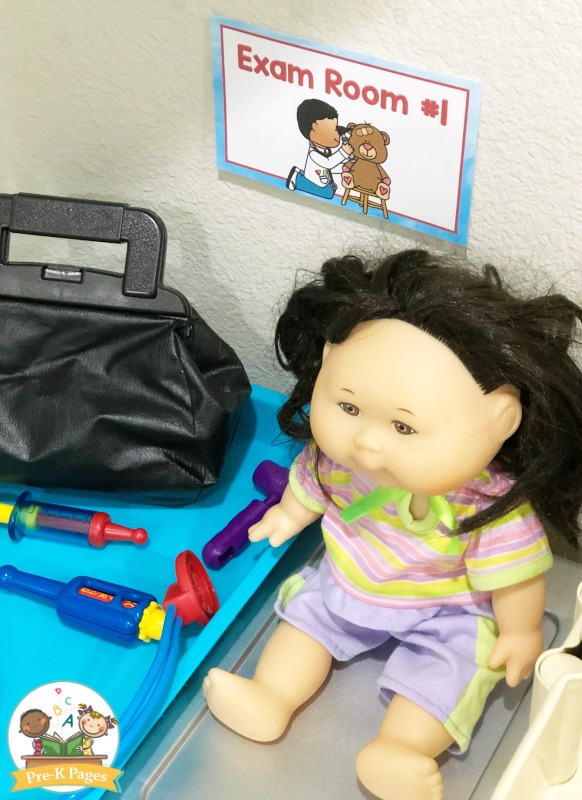 Infusing your dramatic play area with theme related props is important for increasing student engagement and time spent on-task. But there's so much more to creating a high-quality dramatic play experience infused with multiple opportunities for developing rich early literacy, math, and oral language skills.
Give your basic housekeeping or dramatic play areas a makeover by adding some dolls, pretend medical supplies, and a few simple props. Your kids will have a blast imagining they are doctors, nurses, patients, or support staff.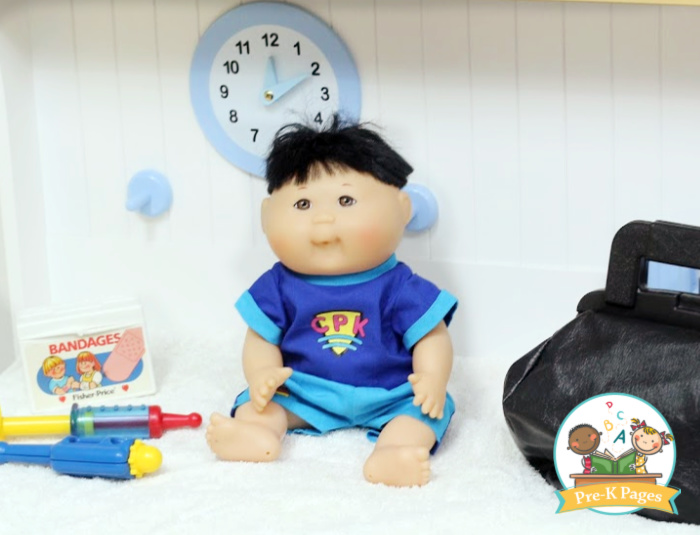 The doctor's office is the perfect companion to a community helper or a health and safety theme, here are a few ideas to help you get started.
Doctor's Office Dramatic Play
This packet also provides research that explains how dramatic play supports academic learning. The doctor's office kit is infused with many literacy, math, and writing opportunities that support current early learning standards.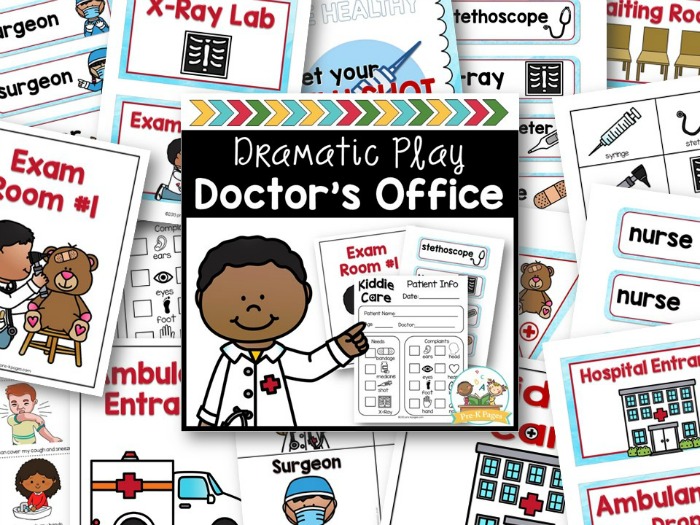 Contents
The 66 page Dramatic Play Doctor's Office Kit includes the following printables:
20+ Signs (color + b/w)
Banner (color + b/w)
Printable Forms (b/w)
Role Playing Name Tags (color)
Pocket Chart Picture Cards (color + b/w)
How to Stay Healthy Poster (color + b/w)
Book List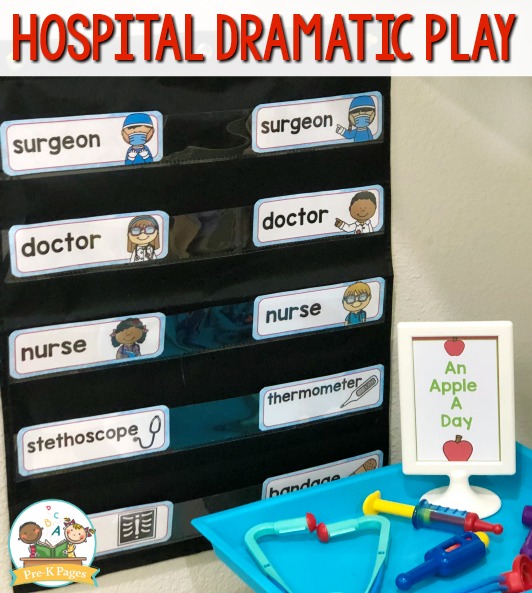 Printable Pocket Chart Vocabulary Cards
Here you can see some of the picture cards included in this kit. The picture cards include male and female doctors, nurses, and surgeons featuring diverse skin tones. The vocabulary cards should be introduced to the children in large group when you introduce the play scenario, then placed at children's eye level in the dramatic play center. To provide them with the absolutely best learning environment possible, the cards should be cut out and placed in a way that allows the children to take the cards off the wall and use them for labeling or writing purposes. You can accomplish this goal with a pocket chart, magnet tape, or Velcro.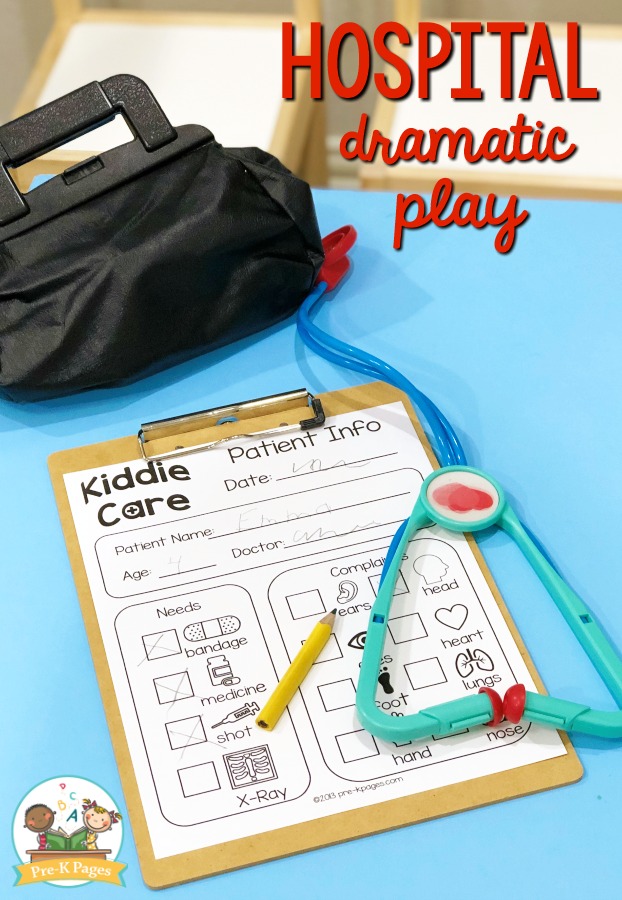 Doctor's Office Patient Forms
You can place the printable patient forms on clipboards so the nurse on duty can easily find the charts he or she needs. I prefer to use paper and pencils because the paper provides more resistance for emergent writers, but you could also place these forms in page protectors and provide kids with dry erase or Vis-a-Vis markers if necessary.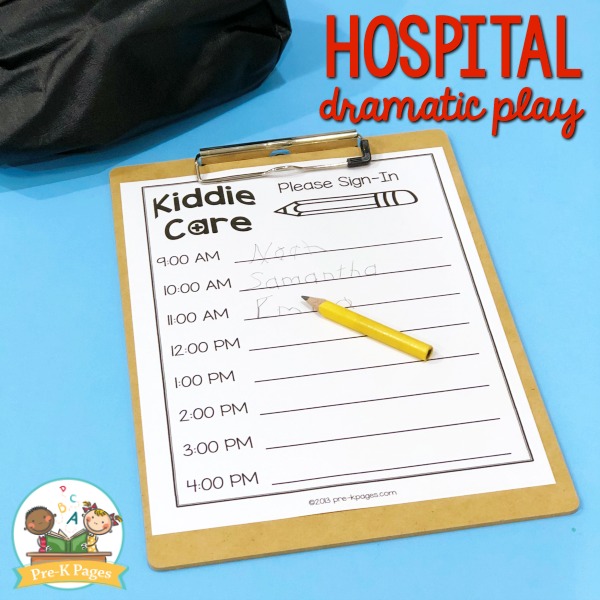 Sign In Sheets
You can use these printable sign-in sheets for the patients in your pretend play center. The sign-in sheets are meaningful to young children and provide them with motivation to write their names for a purpose. After they sign-in, your patients can wait in the waiting area and look at magazines. You can collect kid-friendly magazines from colleagues, parents, friends and family to stock your waiting area.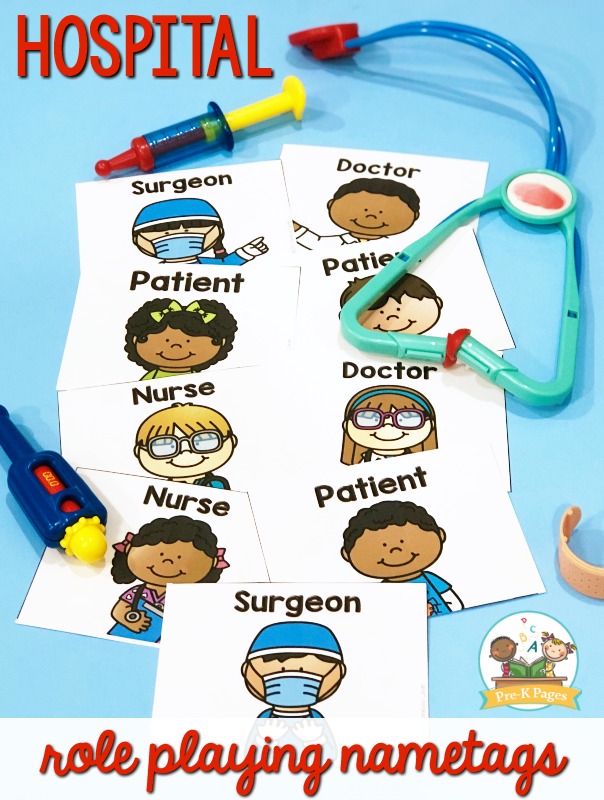 Role Playing Name Tags
There are many different people who work in the hospital. These role playing name tags will help your little learners identify the different jobs to choose from in the pretend hospital. They'll enjoy being a nurse, doctor, surgeon, or patient.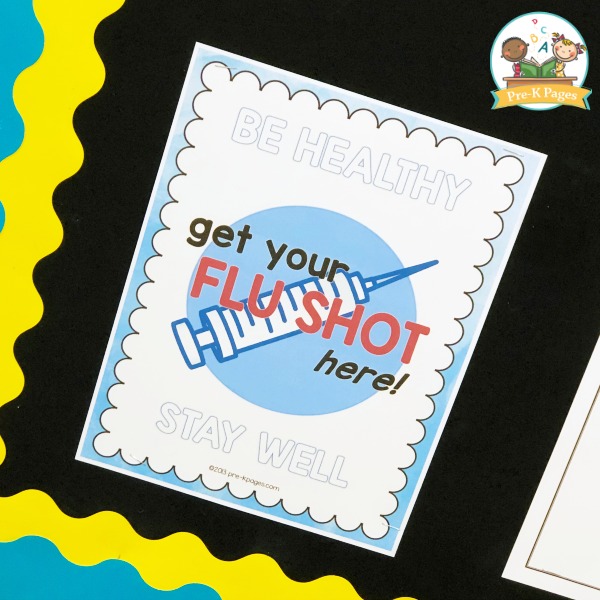 Signs
Do your students like to pretend to give each other shots? I thought so! Giving each other shots is one of their favorite things to do in the dramatic play hospital with pretend medical supplies. The baby dolls in the dramatic play center also make great patients. You can use this fun sign to help create a print-rich environment in your pretend play center.
Add a measuring tape and a scale to your pretend play scenario so your little learners can record and keep track of their patient's height and weight.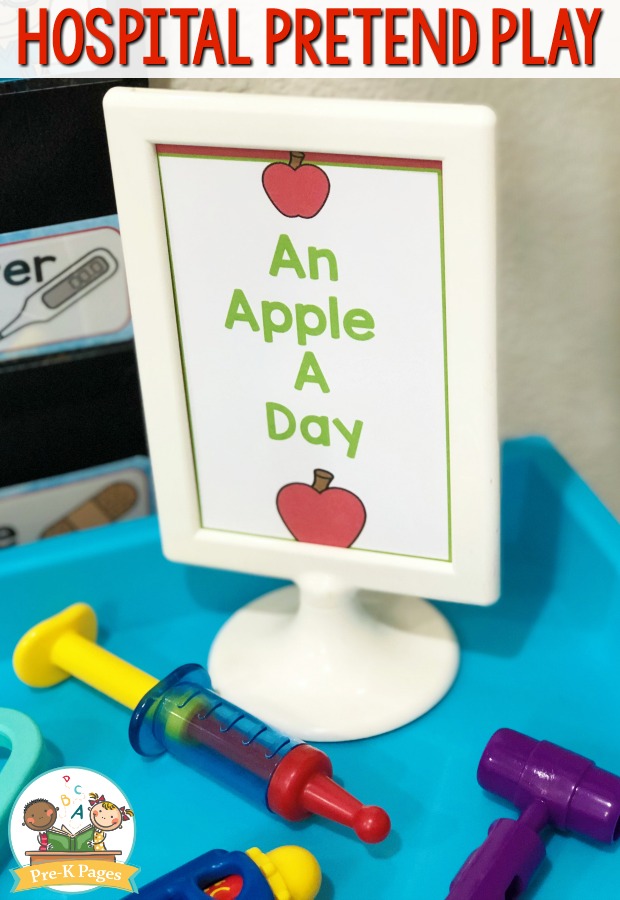 Here's a little reminder to eat healthy! This sign is shown displayed in an IKEA picture frame.
The nurses in your doctor's office can take the temperature and blood pressure of their patients using the pretend medical supplies.
The doctor can listen to patient's hearts and record his or her findings on the printable chart. Your little doctors will also enjoy writing prescriptions for their patients on the printable prescription sheets.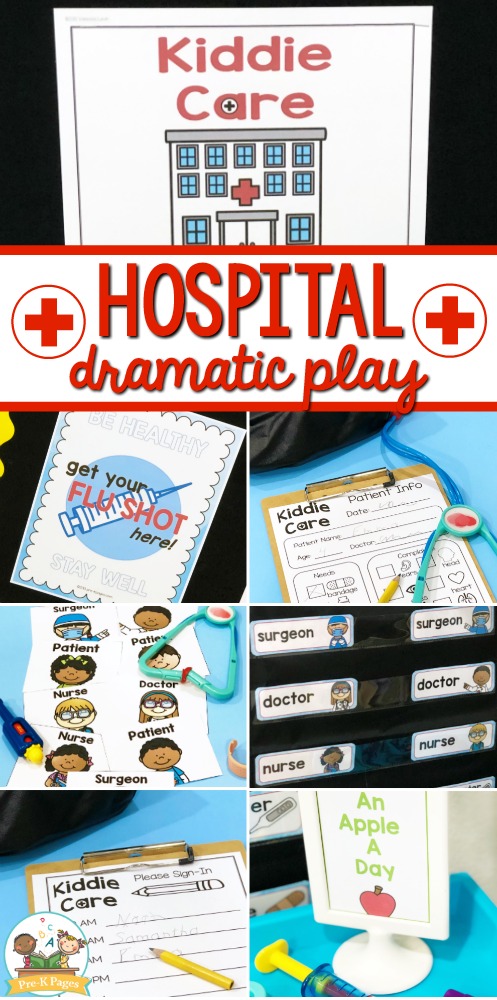 Purchase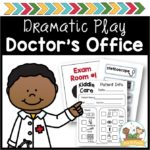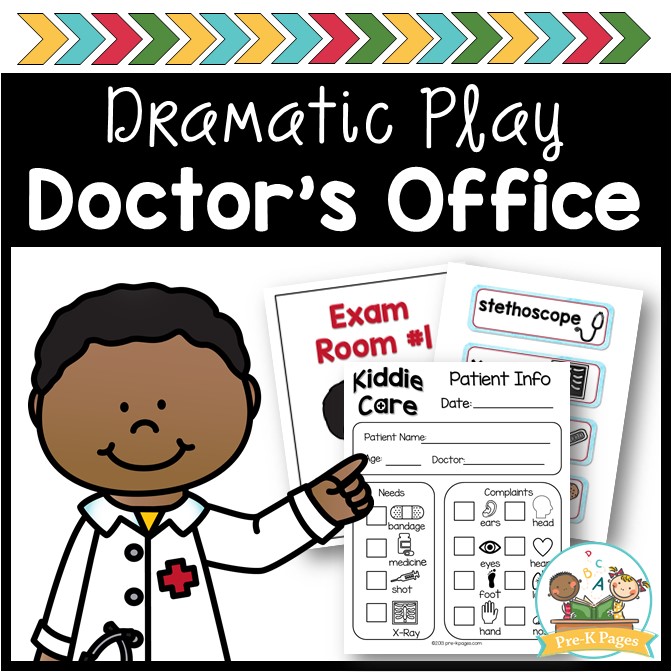 Printable props to help you transform your dramatic play center into a doctor's office. Includes literacy, math, and writing opportunities that align with current learning standards.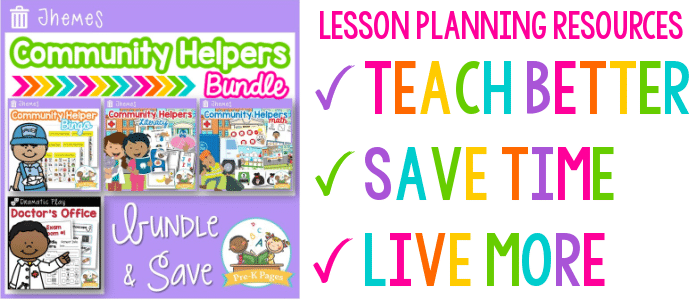 More Dramatic Play Themes from Pre-K Pages
Doctor's Office Play Resources