Do you need dramatic play ideas to spice up your pretend play area? If your play pretend play area needs a refresh, you're in the right place!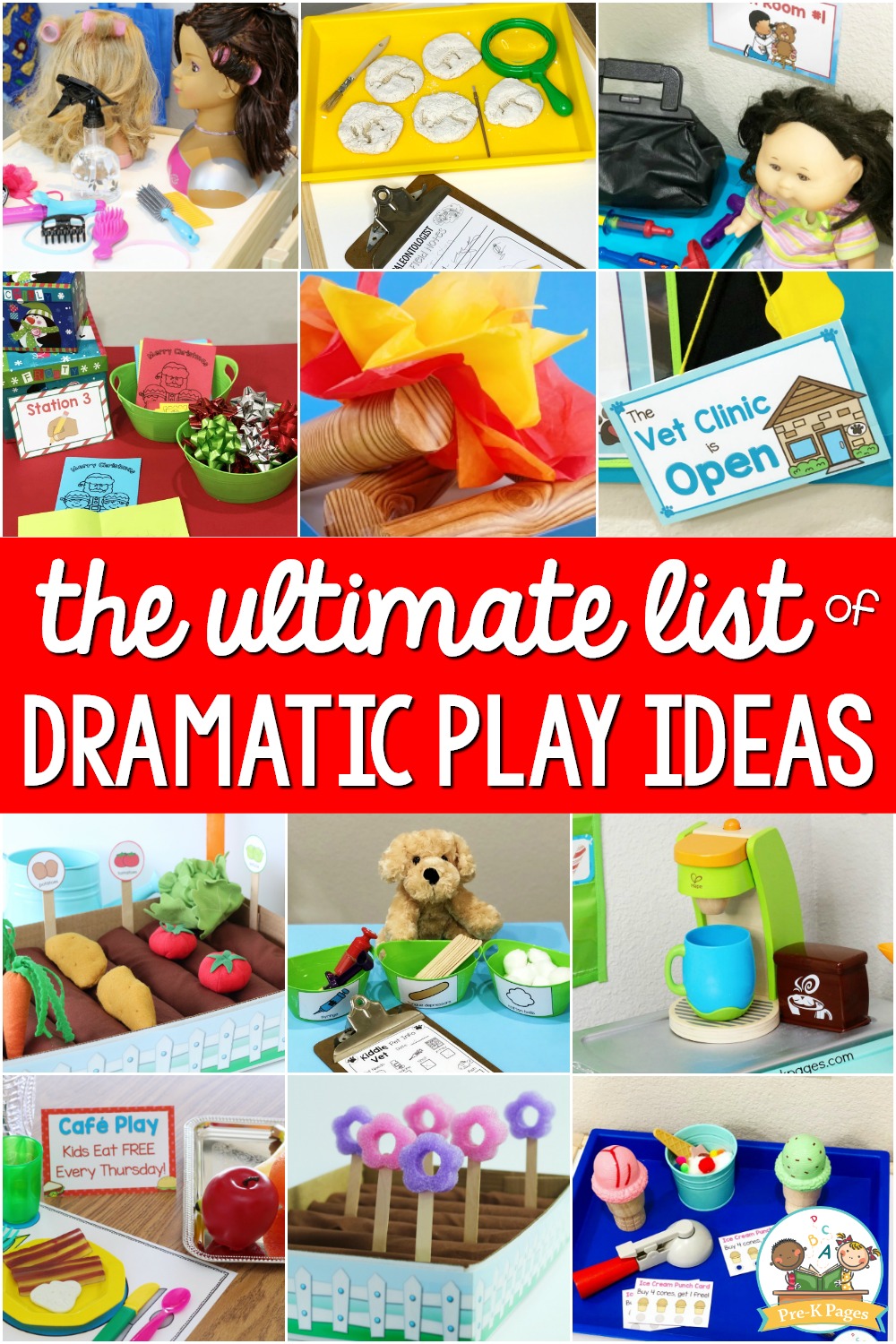 Dramatic Play Ideas for Preschoolers
Pretend play is one of the most effective ways to help young children learn important academic skills in preschool. Setting up your dramatic play center as a basic home-living or housekeeping center is a great way to get started. But if you really want to engage and motivate your little learners, then you'll want to try out some of these creative dramatic play ideas to give your center a makeover.
Why is Dramatic Play Important
There are so many social, emotional, and academic benefits young children learn when they're engaged in dramatic play. Here are just some of those benefits:
Attention Spans — Have you ever noticed that your kids can't seem to sit and listen to a story for very long, but they could play forever in the dramatic play center? It turns out, when they're given uninterrupted chunks of time to play, your kids are developing increased attention spans.
Oral Language — Young children talk to each other in the dramatic play center, talking to their peers freely helps them develop critical vocabulary skills. When they talk to each other they're practicing both receptive and expressive language skills, which both have a direct relationship to future reading success.
Self-Regulation — Concepts like sharing and taking turns are important life skills that can be learned while engaging in daily dramatic play experiences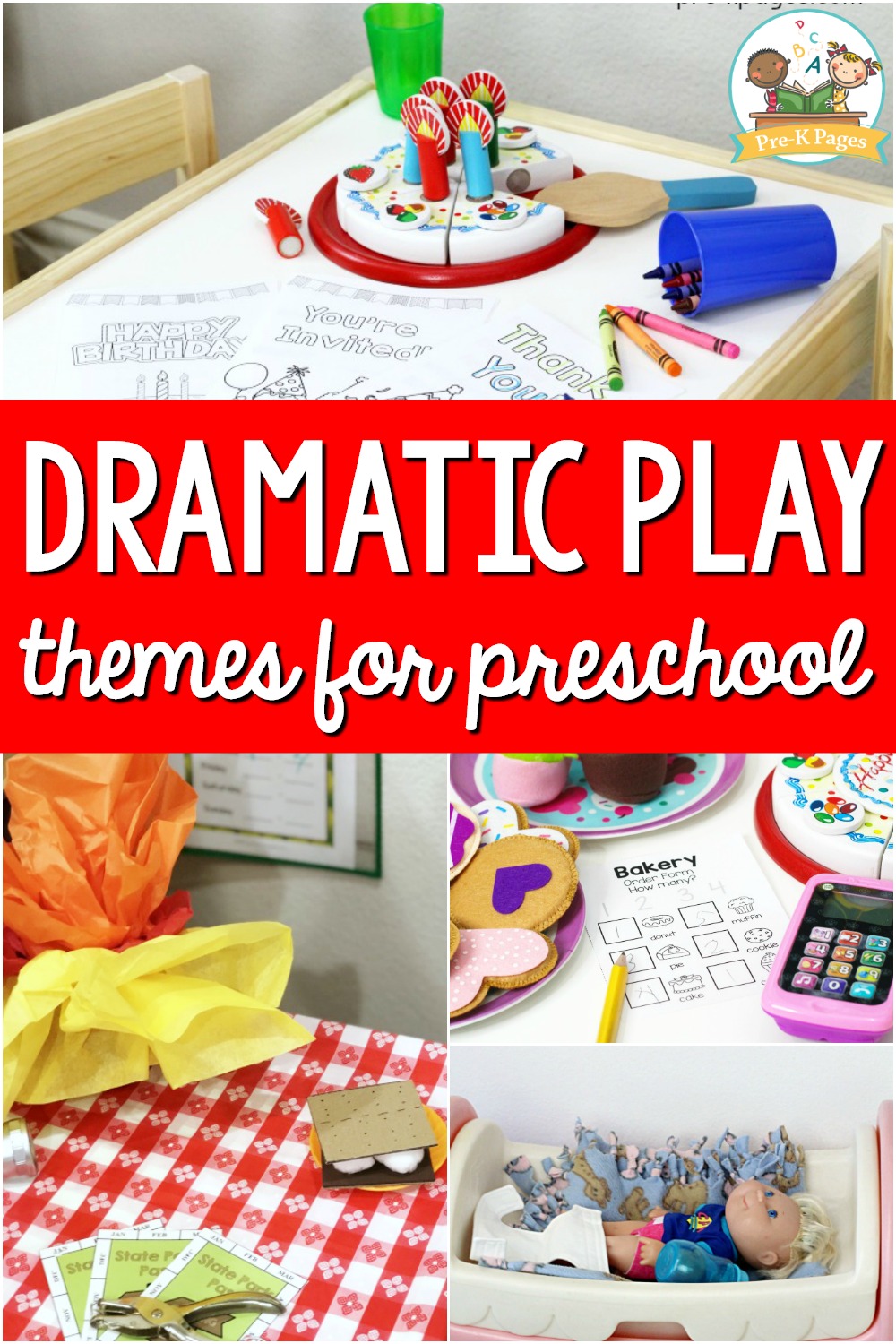 Dramatic Play Themes for Preschool
Apple Orchard Dramatic Play Center
Picking apples has never been so much fun! Your kids will have a blast picking apples and so much more in this adorable apple orchard dramatic play center.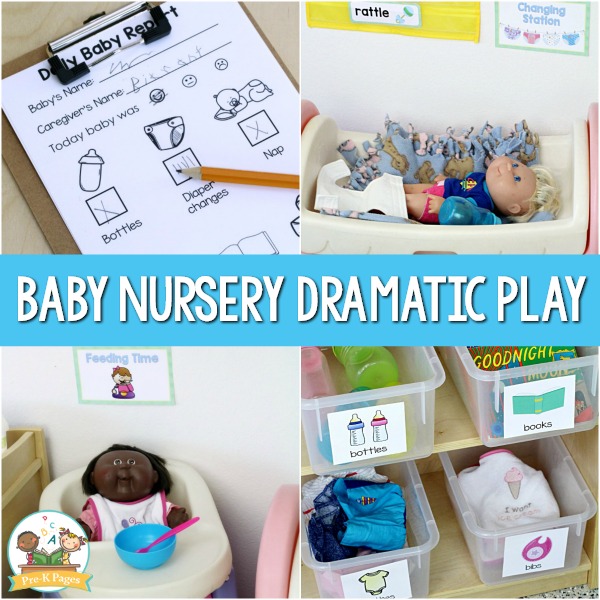 Baby Nursery
Do your kids have younger sisters or brothers at home? Are they fascinated with babies? A baby doll nursery is perfect for any time of the year because it's meaningful to all young children. They have a natural fascination with babies, which makes this baby nursery dramatic play center even more fun and engaging!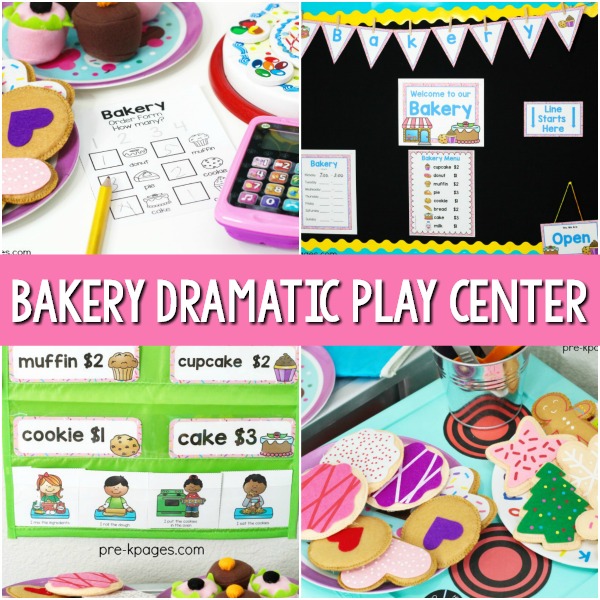 Bakery Dramatic Play Ideas
Setting up a bakery is during any time of the year, but can be especially fun around the holidays. During the holidays, baking may be taking place in homes and children may be tasting lots of yummy holiday treats – making this bakery dramatic play theme even more meaningful.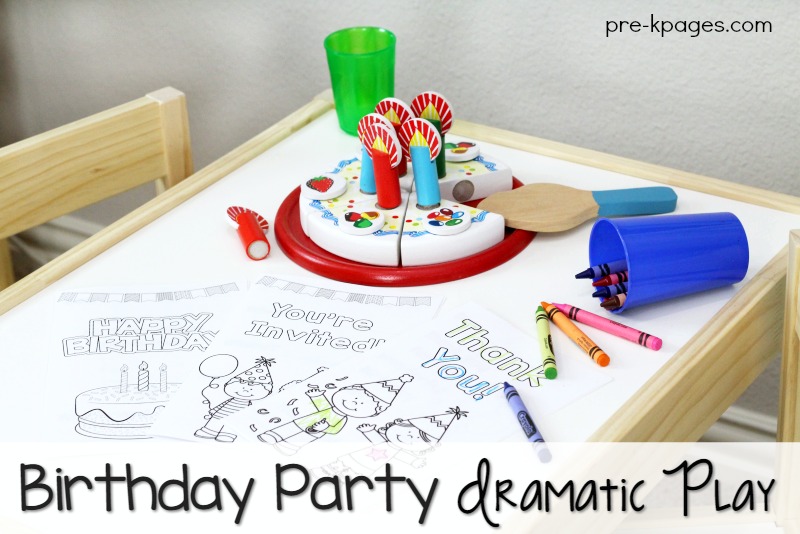 Birthday Party Dramatic Play Theme
It's no secret that young children are obsessed with their birthdays! Your kids will have a blast pretending it's their birthday with this super fun birthday dramatic play center.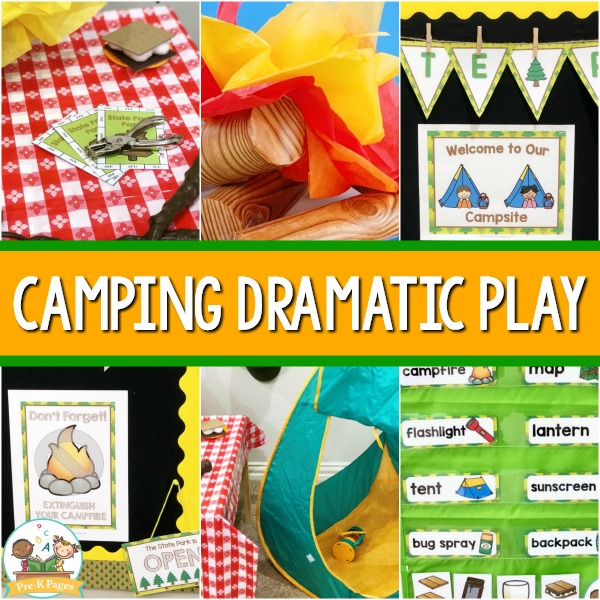 Camping Dramatic Play Ideas
Camping is a unique and fascinating dramatic play theme for young children. What could be better than sleeping outdoors or cooking hot dogs and marshmallows over a fire? Your kids are sure to love this camping dramatic play theme.
Car Repair Shop
Your little mechanics will love fixing and repairing cars in the car repair shop dramatic play center.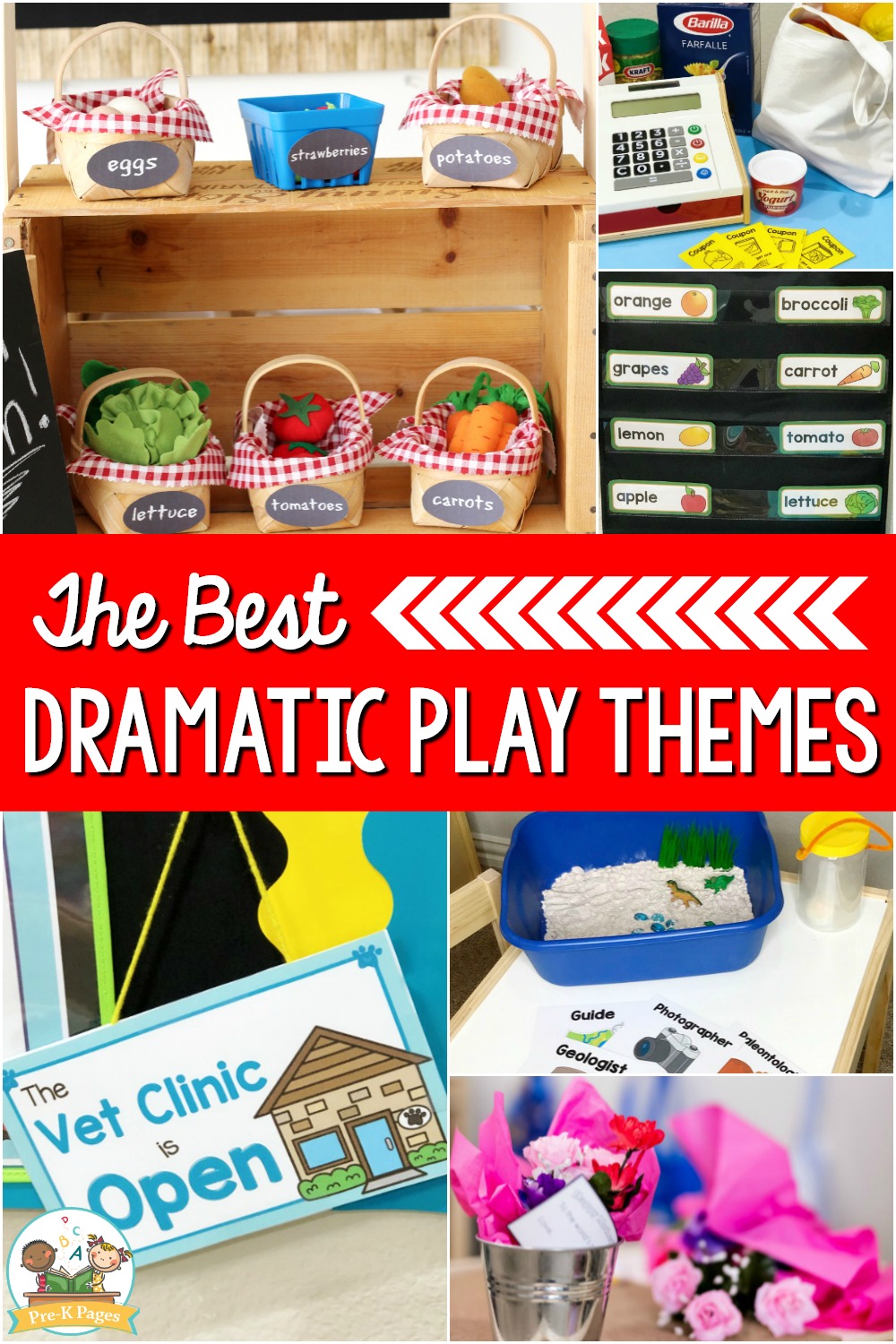 Best Dramatic Play Themes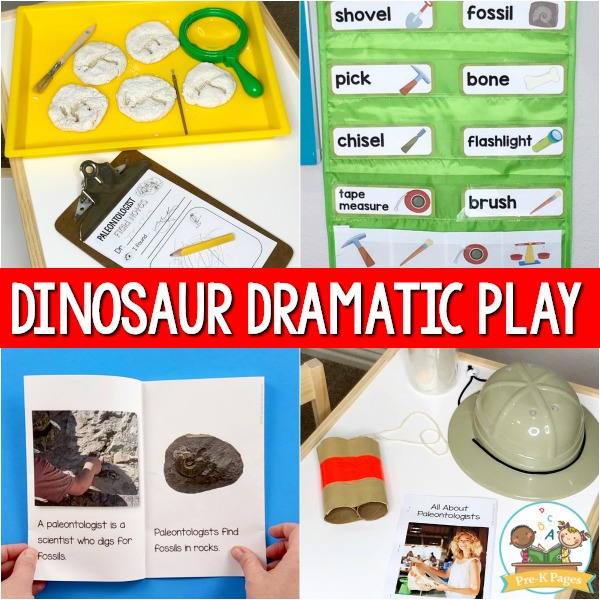 Dinosaur Dig Dramatic Play Center
Do you have any little dinosaur lovers in your classroom? Your kids will love learning about paleontologists and dinosaurs with this educational and fun dinosaur dramatic play center.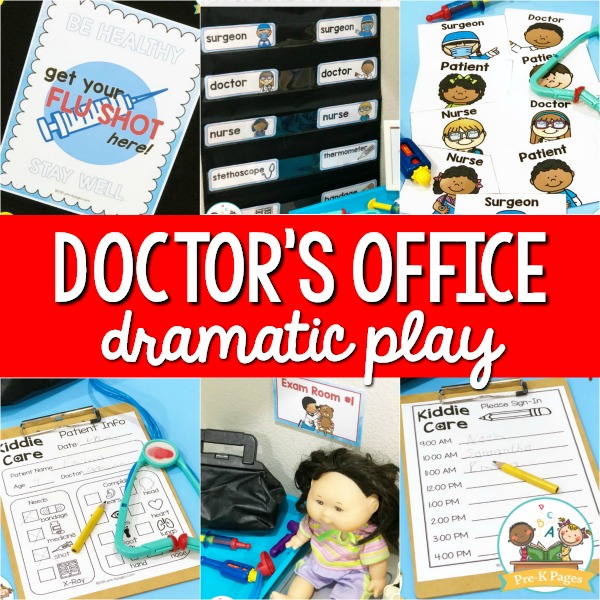 Doctor's Office Dramatic Play Ideas
Most young children can relate to being sick and going to the doctor's office. Use this familiarity to create a fun and educational doctor's office dramatic play center your kids will love.
Fire Station
Putting out fires and responding to emergency calls will be the highlight of your student's year in this fire station dramatic play center.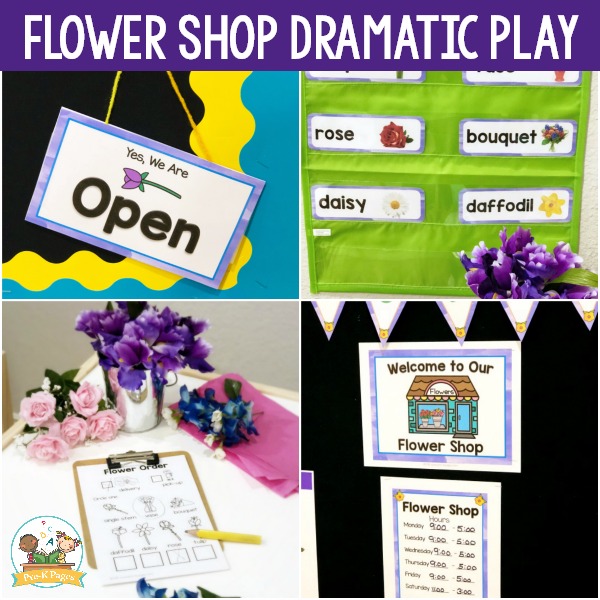 Flower Shop Dramatic Play Theme
Flowers are given for many different occasions such as; birthdays, anniversaries, graduation, weddings, Mother's Day, Valentine's Day and more. Your little florists will love arranging, wrapping, and delivering flowers for special occasions with this flower shop dramatic play center.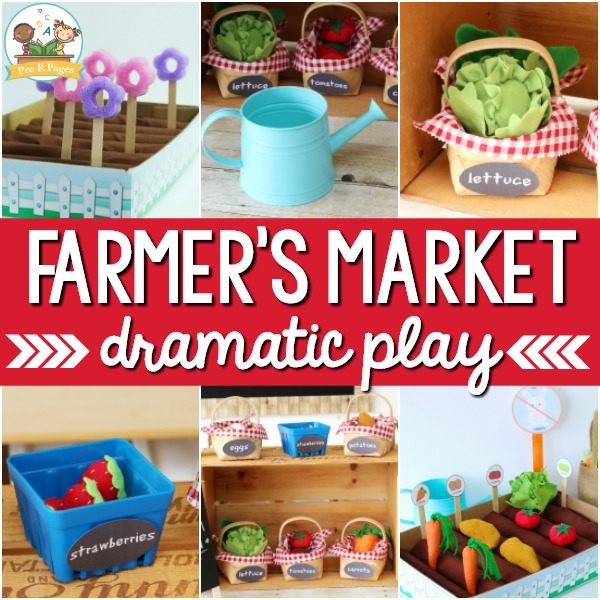 Garden and Farmer's Market
Turn your dramatic play center into a garden or a farmer's market in the spring. This farmer's market dramatic play center is the perfect addition to your spring or farm theme!
Dramatic Play Prop Boxes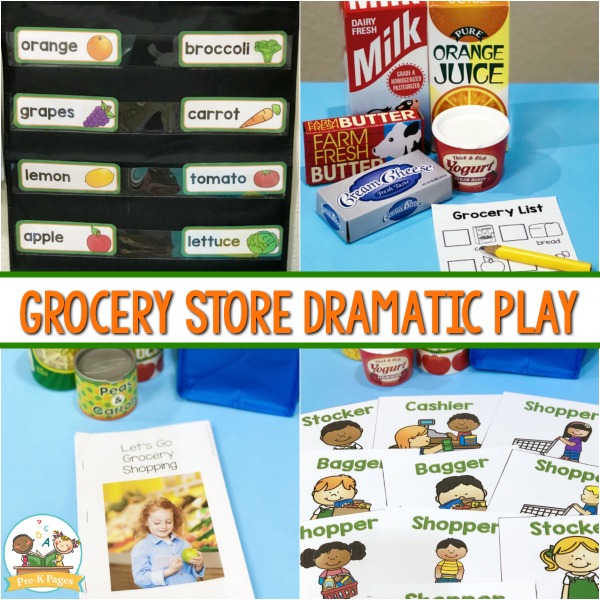 Grocery Store Dramatic Play Center
All young children can relate to going to the grocery store. This familiar experience can be used to create an educational and super fun grocery store dramatic play center.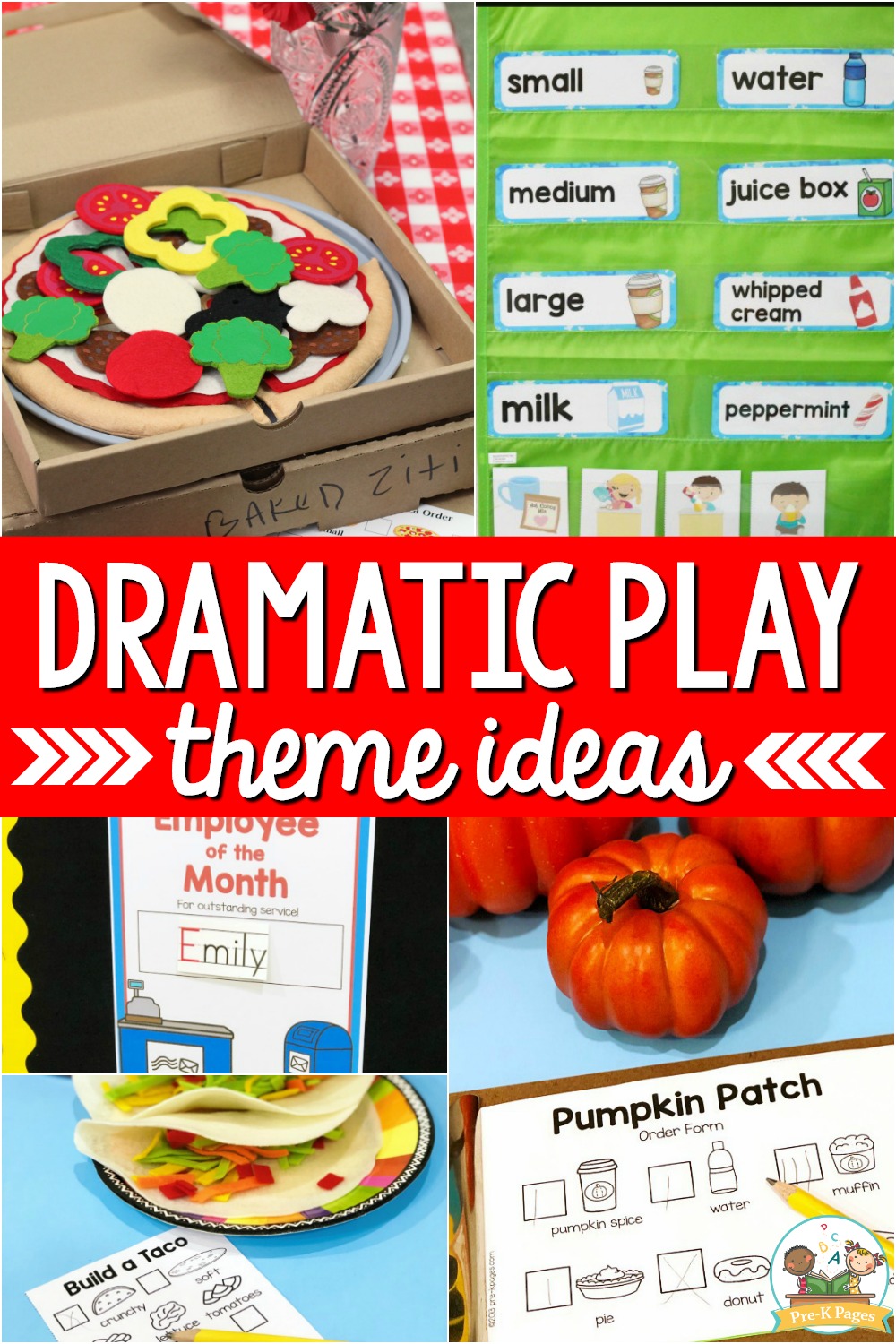 Dramatic Play Theme Ideas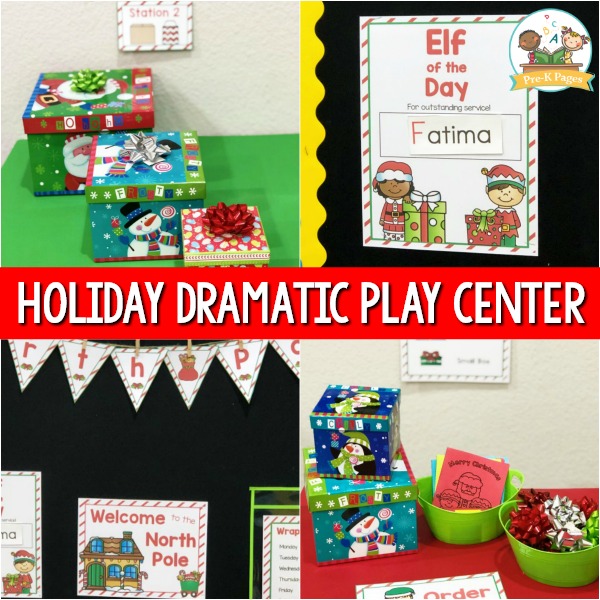 North Pole Wrapping Station
Need a dramatic play center for a holiday theme? Your kids will love writing Christmas cards, and selecting and wrapping gifts in this fun North Pole dramatic play center.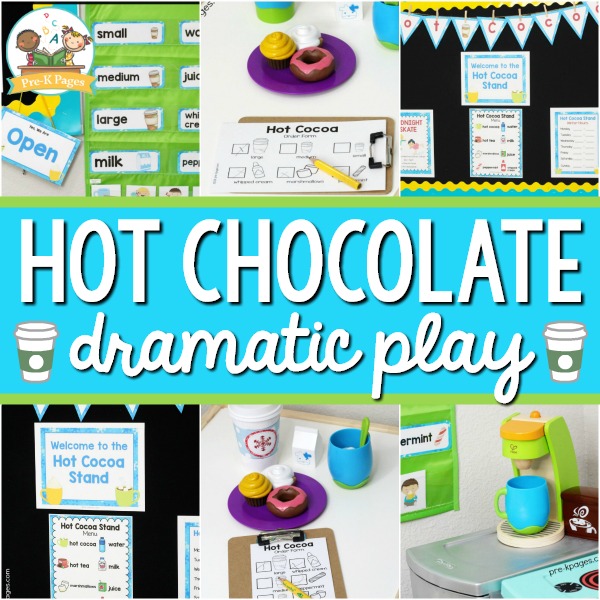 Hot Chocolate Dramatic Play Center
Need a dramatic play idea for your winter theme? This hot chocolate dramatic play center will have your little baristas making and serving hot chocolate, and learning important academic skills while doing so!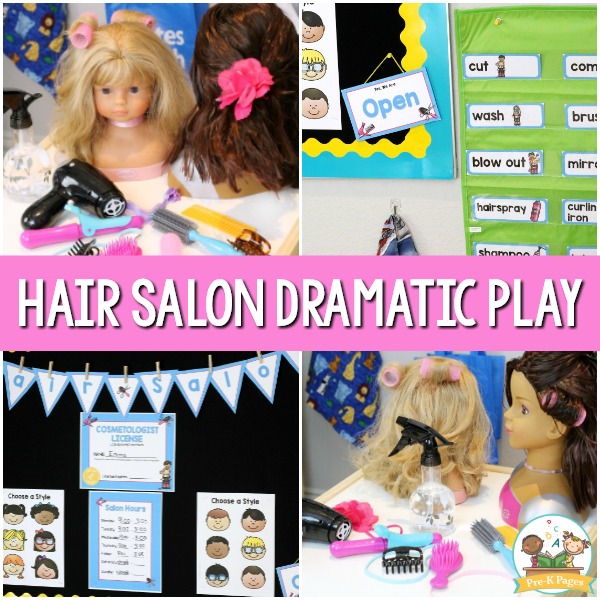 Hair Salon
Hear me out, I promise I'm not crazy! Your little barbers and stylists will learn many important academic skills while working in this hair salon dramatic play center. They'll love styling the hair on doll heads instead of cutting their own.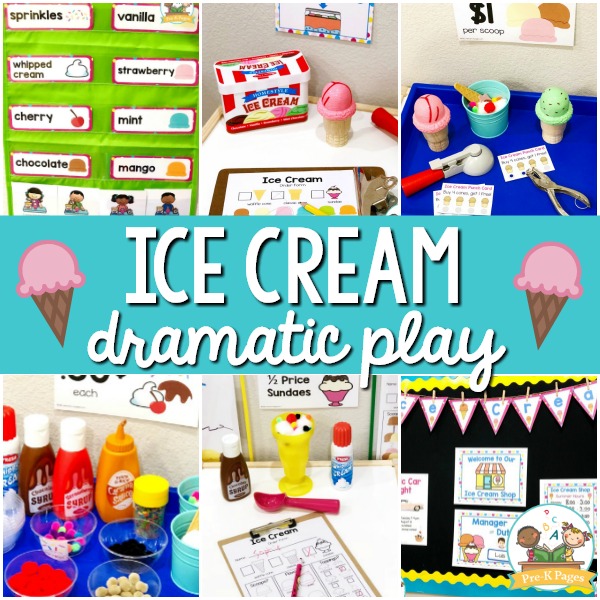 Ice Cream Shop
Need a fun dramatic play theme for the end of the school year or summer? Look no further, this ice cream shop dramatic play center is packed full of educational opportunities disguised under mounts of pretend sprinkles and whipped cream.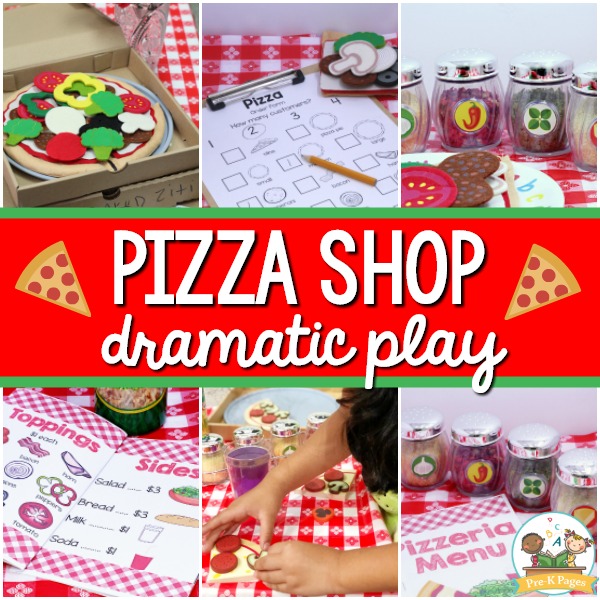 Pizza Parlor
What toppings would you like on your pizza? Your kids will have so much fun taking orders, making, and delivering pizza with this pizza shop dramatic play theme.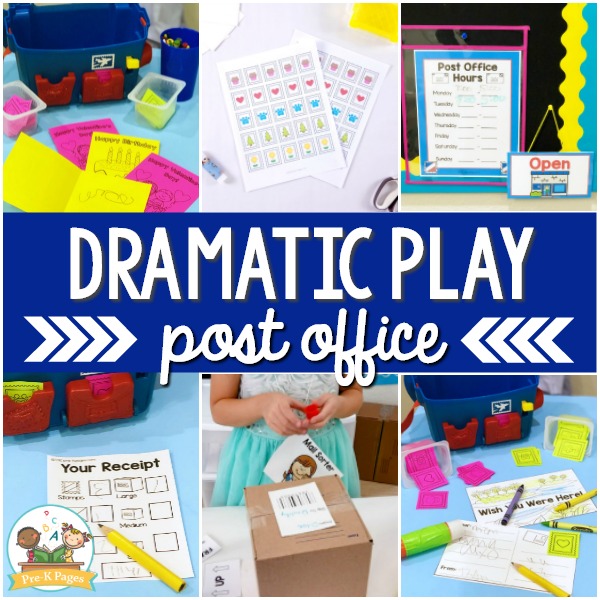 Post Office
It's true, most adults don't look forward to going to the post office, but it can be a fun experience for little kids. Your little mail carriers will have a blast addressing packages, mailing postcards, and delivering mail with this post office dramatic play center.
Dramatic Play Prop Boxes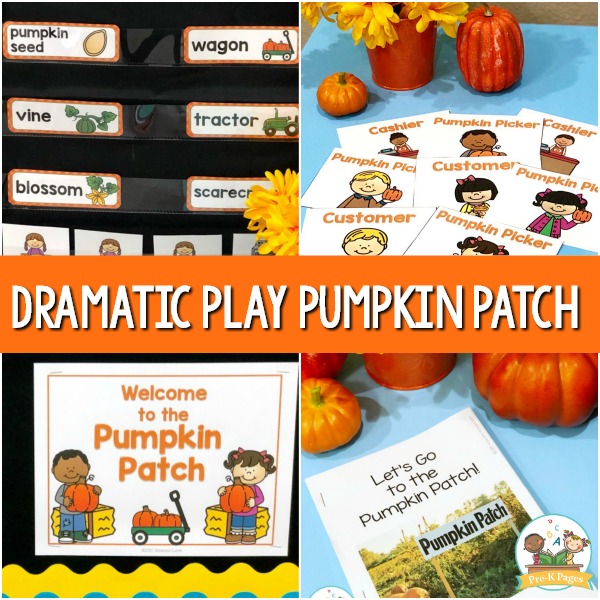 Pumpkin Patch
The pumpkin patch is always fun for young children. There are hay rides, special treats, and pumpkins to pick! What's not to like about this super fun pumpkin patch dramatic play center?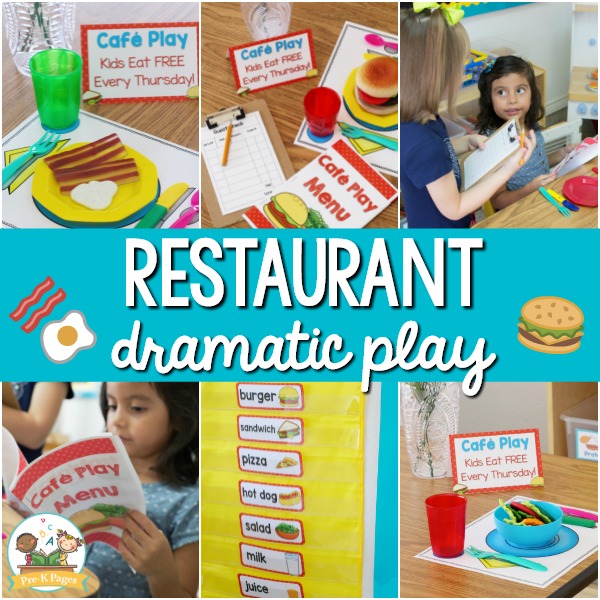 Restaurant
Breakfast and lunch are served! Your students will adore taking orders and serving customers in this restaurant dramatic play center.
Sandwich Shop
Your little learners will love ordering and making sandwiches in this sandwich shop dramatic play center!
Space Center
A space station dramatic play center offers many opportunities for your students to experience math, literacy, science, and STEM in fun and meaningful ways. Your little astronauts will love playing and learning in their very own space station!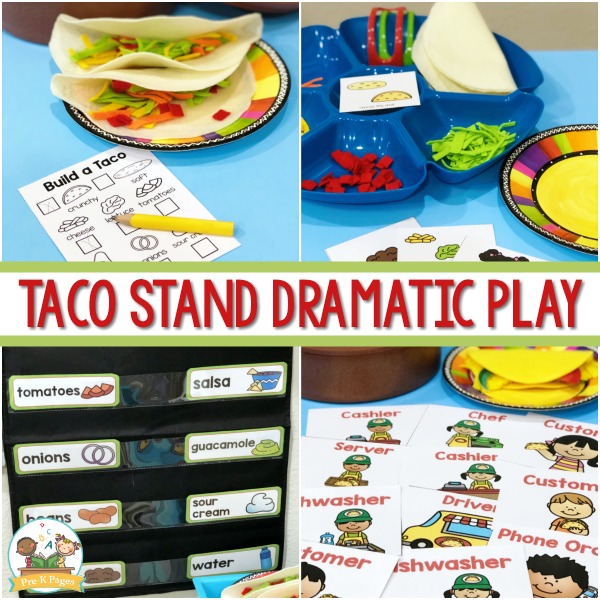 Taco Stand
Make every day Taco Tuesday in your classroom with this super fun taco stand dramatic play center!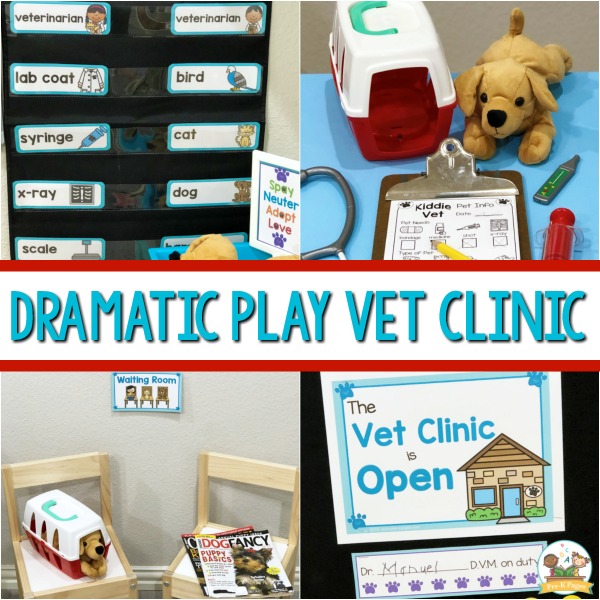 Vet Clinic
Your kids will love taking care of their pretend pets and making them feel better in their very own vet clinic dramatic play center.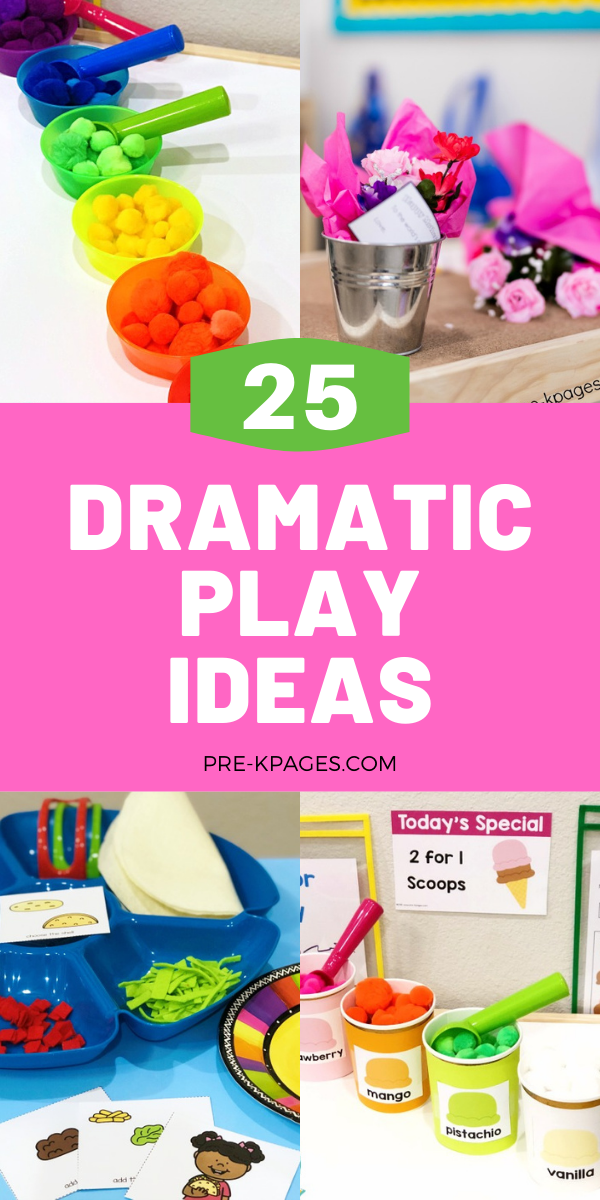 More Dramatic Play Ideas